Freelance Database schema Developers Available for Hire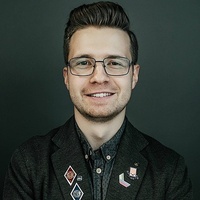 Hire Now
Freelance Database schema developer in Jūrmala, Latvia
Software Engineer
Experienced Software Engineer with a demonstrated history of working in the financial services industry. Skilled in PHP, Golang, Databases, Data Science, AI and Data Warehousing. Strong engineering professional with a Master of Science (Mg.Sc.Comp.) focused in Computer Science. Natural-born leader, full of passion and charisma.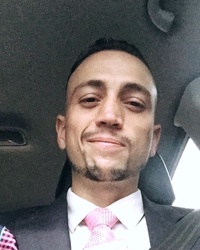 Hire Now
Freelance Database schema developer in Medellín, Colombia
I'm an iOS engineer, UX designer & Growth hacker.
I'm originally from Colombia, but I travel pretty frequently. I love coffee, technology and good music. I have an unlimited supply of energy and I love meeting people, learning from them and contributing to their lives in any way I can. I have worked with companies from Y combinator as well as Techstars and the more I learn, they more I feel like I know nothing. Oh and these are some of my academic accomplishments: - B.S. in computer science with Entrepreneurship concentration - Summa Cum laude (top 3%) - High departmental honors - Honors thesis
Hire Now
Freelance Database schema developer in Deltona, United States
Full Stack Developer/DevOps & Course Instructor/+10 Yrs
I love programming. I've been doing it since I was a little boy at 12, I suppose it's just how I think! - Quick List: DevOps, Docker, Provisioning, AWS/GCloud/VPS, Node, REST, Python, PHP and any Framework, Vue, Angular, Ubuntu, Bash, etc. - Custom App Inquiry @ hello@jream.com - Free Lessons @ https://youtube.com/JREAM - Full Training Courses @ https://jream.com - I really enjoy teaching!
Hire Now
Freelance Database schema developer in Los Angeles, United States
I am a senior software engineer/team-lead/software architect and software evangelist. I am excited about my work and the absolutely amazing advances happening everyday in the developer's behind-the-scenes world within computing. I take a research-scientist attitude toward everyday tasks, and compile and distribute technical findings and solutions as they are relevant to the team and larger software community. I am a practicing student of software craftsmanship, Kathy Sierra, Edward Tufte, and human-computer-interaction. Giving users the ability to be awesome is a primary directive in my work. I am interested in how the technologies of IoT, Mobile, and VR will shape the use of Ruby/Rails, .NET, NoSQL, and cloud DevOps. My interest and expertise are also held in the areas of enterprise archi...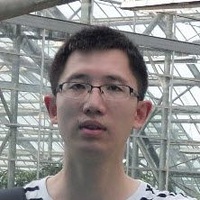 Hire Now
Freelance Database schema developer in Chongqing, China
Java Developer
Capable of object-oriented design and development, familiar with design patterns. Skilled in Java,

database schema

design, SQL, full text search, XSLT and Linux commands. Good at Agile project management with Scrum and Kanban.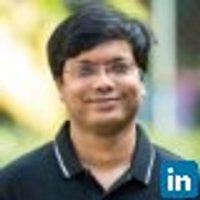 Hire Now
Freelance Database schema developer in Bengaluru, India
Full Stack Architecture
Over 12 years of experience in product architecture, design and coding in India's most successful product startups. Joined the company of 5 and helped Eka to grow to 300 people organisation. Has experience in large scale product solution, architect, design and development with proven track record of delivering high class products. Got expertise in end to end product development . I am in a good position to advice/architect end to end architecture whether it is related to Cloud/on premise deployments (AWS, Digital Ocean, Azure or any on premise deployment), Security (Firewalls, OWSAP Top 10 application security, Network Security, Log monitoring, File Integrity Monitoring, Intrusions etc, Data encryption at rest/In Motion/ In database), scale (Application Horizontal/Vertical Scaling, Data...
Hire Now
Freelance Database schema developer in Exeter, United Kingdom
Versatile Bioinformatician, Developer and system administrator
I am an Experienced Developer and System administrator, currently working in the field of bioinformatics. My current coding Platform is R, Ruby, Ruby on Rails, MySQL. I perform bioinformatic analysis of NGS data develop automated processing.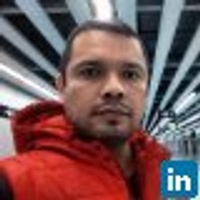 Hire Now
Freelance Database schema developer in Cali, Colombia
Geek Candidate, Software developer, Husband, Father of 2 girls
Highly motivated and accomplished Software Engineer with over 10+ years of progressive senior management experience. Strong analytical skills with a broad range of computer expertise. Extensive background in full life-cycle of software development process including requirements gathering, design, coding, testing and maintenance. Hands-on manager with ability to lead, motivate and coordinate teams as well as critical projects. Able to work with end users to determine requirements. Determined, passionate, hardworking individual and self-motivating. Excellent problem-solver with strong work ethic. Open to relocate for the right position.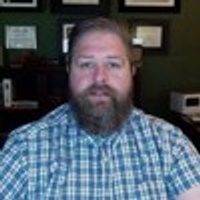 Hire Now
Freelance Database schema developer in New Braunfels, United States
Full Stack Devleoper
Specialties: Enterprise Application Development Software Engineer Web Application Development, Database design, Docker lover, Cloud integrator (AWS)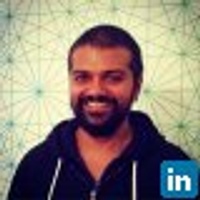 Hire Now
Freelance Database schema developer in Vancouver, Canada
Architected and scaled a large scale distributed system on the AWS cloud using technologies like MongoDB, Resque, Redis, DynamoDB, Redshift, MySQL, Ruby, Java and Scala Planned and executed features on a Ruby on Rails Web Application with a JS frontend
Hire Now
Freelance Database schema developer in Bayonne, United States
I am an experienced IT Solution Architect, Database Expert, eCommerce and retails professional with 10+ years of experience
I am an expert in every functional element of e-commerce and retail business operations and management. My extensive knowledge of data management and process automation saved thousands of hours of labor and reduced operational costs up to 90%. As a former business owner, I have a unique understanding of the needs and challenges executives face daily. I hold an MBA degree and have 25+ years of hands-on experience in B2B / B2C retail and e-commerce.
Hire Now
Freelance Database schema developer in Kuala Lumpur, Malaysia
Expert Tech Manager, API and Database Software Engineer: Backend & Web
Summary: Computer Science Bachelors Degree from New York University, 2004 17 years of hands-on software engineering experience in corporate Manhattan offices. 9 years of Java programming in addition to 8 years of managing technology teams. Projects include: HBO GO (API Team, 7 years), Macmillan LaunchPad, Citigroup Private Bank, Schoology. Hands-on coding: Senior Engineer for API Design and Implementation in Java. Expert in Oracle and MySQL database design and implementation. Technology skill set: - reverse engineering old web sites - root cause analysis of hard-to-solve bugs - master in integration solutions like adding a video player or making 2+ systems talk to each other - adding shopping carts to old web sites - adding new technologies to old web sites - upgrading the look & fe...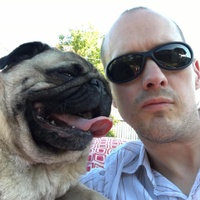 Hire Now
Freelance Database schema developer in Lutwyche, Australia
Passionate iOS developer
I'm a software engineer and product developer, with leadership experience. I'm lucky to have worked on some exciting projects, products in great companies. I'm challenge-oriented with a genuine preference to work on projects and products outside of my comfort zone. I'm passionate about new technologies and current learning what I can about distributed block chains, crypto currencies, and development opportunities around platforms like Ethereum, for example, smart contracts. I am interested in software architecture, especially for mobile, not just as an organisation function, but as a means to empower developers, increase productivity, and increase quality. VIPER is one style I've worked on lots recently.
Hire Now
Freelance Database schema developer in Istanbul, Turkey
Go & Node.js & React expert. CTO & God level patient mentor with 20+ years of experience.
From now on, I'm only accepting requests for Go language. If you're interested in learning Go Language, I can train you. But, I'm no longer available for solving your product/project problems. Please only message me if you're interested in the training. Thank you. --- Hey there! I've been creating applications for 25+ years, and I love teaching. Your skill level is not important to me. You're a beginner, intermediate or expert developer. No problem. We all are junior developers for a lifetime, always learning. I can teach you how to pick up a new skill, or upgrade your existing skills or update you on the latest technologies. I would be delighted to mentor you also on how to develop yourself and your career, or the books you should read, the courses you should take, etc. If you're tryi...
Hire Now
Freelance Database schema developer in Athens, Greece
Hacking the World. Alumni @ 500 Startups, LeWeb, TheNextWeb, TechCrunch Disrupt, Startup Chile
Hello! I'm Mayel, I was until recently CTO, lead developer & co-founder of Babelverse – the universal translator for spoken communication, powered by polyglots around the world – a revolutionary global startup which I have presented at dozens of international conferences and various events, won some awards (TechCrunch Disrupt, LeWeb, TheNextWeb, etc), and gotten plenty of press coverage (CNBC, FastCompany, etc). We received funding from the likes of Startup Chile, 500 Startups (Dave McClure) and SV Angel (Ron Conway). I consider myself a "MacGyver" – quickly finding hacks or solutions to any technical or other problem – with duct-tape programming methods, which allows for the rapid creation of innovative and feature-rich applications, leveraging and bringing together the latest adva...
Need to Hire a Senior
Database schema
Developer?
Get Started
Are You a
Database schema
Developer?
Get paid while making an impact. Become a Codementor for the next wave of makers.
Apply Now