Freelance Database Developers Available for Hire
Hire Now
Freelance Database developer in Istanbul, Turkey
Go & Node.js & React expert. CTO & God level patient mentor with 20+ years of experience.
I've been managing databases for 20 years. Started with Microsoft Access and then SQL Server, MySql, PostgreSQL, SQLite and continued with NoSQL databases like Redis, MongoDB. I've even created my no name

database

systems for the needs of the projects that I'd been developing. Tuned hundreds of millions of rows databases. Created databases for real-time response needs etc. Also, created caching solutions for all of the databases that I've described so far. So, I'm very OK with

database

optimization too. I've created many complex SQL queries and tuned them to the last bit of CPU cycle / IO operation.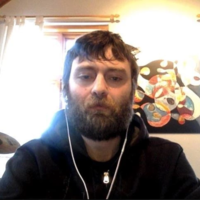 Hire Now
Freelance Database developer in Chicago, United States
Software Development, Architecture and Team Management Consultant
Writing code since 1987 and developing professional software since 2003. Master Software Engineer (DePaul University, Chicago, USA) with a Bachelor of Science in Computer Science (McGill University, Montreal, Canada). Master Software Craftsman. Engineered deal personalization and subscription features for Groupon.com (serving 33MM+ users). Architected EarlyShares.com. Primary languages/skills: Ruby, Rails, JavaScript, Java SE/EE, Spring, TDD, Software Engineering, Software Architecture, Engineering Management, Agile Project Management, and Web/Desktop Development. Hobbies when not coding include drumming, snowboarding, and longboard riding. I like to help honest self-motivated individuals. Please include what you've attempted in your help request to demonstrate effort. Messages sent witho...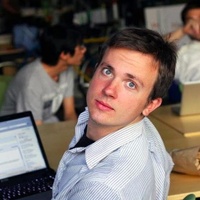 Hire Now
Freelance Database developer in Charlotte, United States
Full Stack Developer + Bootcamp Instructor + Product Manager
I studied databases in my computer science program during both bachelors and masters. I've implemented and optimized a number of schemas for small businesses and did a good bit of query planning + optimization during my time at Google (not exactly SQL but very close). I also taught SQL + NoSQL to a group of my code school students earlier this year.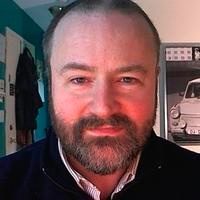 Hire Now
Freelance Database developer in Pepperell, United States
full-stack Python & JavaScript ● IT architect & strategist ● DevOps ● smokejumper
Have used and studied relational

database

systems going back to Stonebraker and Ingres in its early Unix incarnations. Have studied Oracle, DB2, Teradata, NonStop SQL, PostgreSQL, SQL Server, Sybase, and related SQL/relational-based systems going back almost as long. In the late 1980s, I wrote one of the early books tracing the evolution and differences between relational and the then-new style of object-oriented data stores. When NoSQL and document-structured stores (e.g MongoDB, Couchbase, and Cassandra) came on the scene, it was very much back-to-the-future. I've used relational and non-relational DBMSs on many projects myself, and advised clients about their use in many others--including in advanced use cases such as complex object representation within engineering and design system...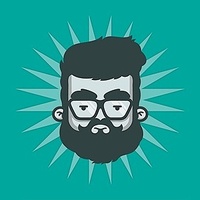 Hire Now
Freelance Database developer in Des Plaines, United States
Passionate, smart working, Test driven Java, J2EE, Web Technologies and database developer with 12+ years of experience
Extensive experience in

database

design and implementation of highly optimized

database

queries and stored procedures and functions. Valuable experience in

database

performance tuning.
Hire Now
Freelance Database developer in Bolton, United Kingdom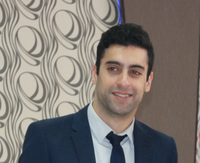 Hire Now
Freelance Database developer in The Hague, Netherlands
Full-Stack IT Specialist | Championing Innovation
Any substantial application will need to store its data somewhere. I've worked with the most used flavors of SQL. On the NoSQL front I work mostly with RethinkDB (JS) and RavenDB (C#). I choose between SQL or NoSQL on a per application basis. SQL has tight controls on data integrity, but not all applications require that. In that case there's more benefit in using a lightweight NoSQL system.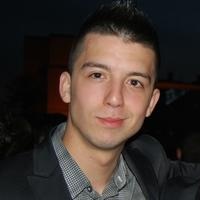 Hire Now
Freelance Database developer in Belgrade, Serbia
350+ sessions, 100% positive rating, Android/Java developer & tutor
I've had a subject called Relational Databases in high-school and after that learned a lot more in the projects that I've done. Strong SQL knowledge combined with good

database

design skills.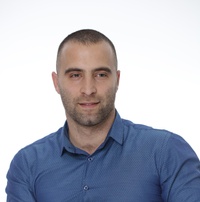 Hire Now
Freelance Database developer in Belgrade, Serbia
iOS Software Architect
For almost every project written in C#, VB.NET or ASP.NET, there was always a

database

to support the project.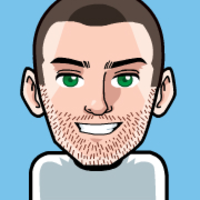 Hire Now
Freelance Database developer in Mansfield, United Kingdom
Tech Consultant and Entrepreneur
Throughout my career and business in software engineering I have used many databases such as MySQL, PostgreSQL, SQL Server and Oracle. I have written entire data layers and

database

abstration models and understand how to write complex SQL queries. I've worked with extremely large data sets and high throughput systems and understand the challenges that can face relational databases. I can design

database

schemas and normalize them sensibly.
Hire Now
Freelance Database developer in Santa Maria Petapa, Mexico
DevOps Engineer
I've been doing

database

development for over 15 years; have a wide range of experience in pretty much every

database

platform -- not only building databases, but actually optimizing, replicating and pretty much any other task related to a database.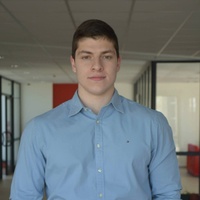 Hire Now
Freelance Database developer in Yambol, Bulgaria
Web Software Engineer experienced in Angular 5 and Ruby on Rails 5 | Founder of Centroida | Pluralsight author
Hristo has five years of experience managing and developing software development projects using web technologies. He has trained over 20 people in software engineering and written over 60,000 words in guides on Pluralsight. Apart from expertise in software engineering and software architecture, Hristo has an extensive background in business. He has consulted companies from different industries and created digital strategies that are custom-tailored to their needs. He has graduated the American University in Bulgaria with B.A in Computer Science and Business Administration. He was founder and president of The Hub - a student club that gathered students interested tech entrepreneurship, software development and innovation. The club hosted workshops on different technologies, organized fi...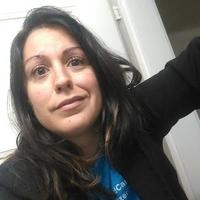 Hire Now
Freelance Database developer in Frankfurt am Main, Germany
Python expert for Data Applications & Web Dev
Experience working with relational and non-relational databases to handle complex data. Also was a teaching assistant for a databases course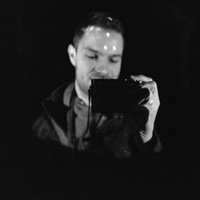 Hire Now
Freelance Database developer in Bucharest, Romania
Software Development Manager
Databases are core to the work I do, from general design to indexing and optimizaton.
Hire Now
Freelance Database developer in Santo André, Brazil
Eager to learn and help
I have worked with many databases, including non-relational ones. I have attended MongoDB university and also have worked on some projects that needed some heavy PostgreSQL optimization.
Are You a
Database
Developer?
Get paid while making an impact. Become a Codementor for the next wave of makers.
Apply Now