Freelance Database design Developers Available for Hire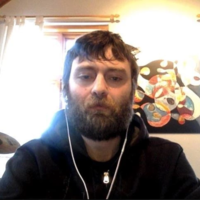 Hire Now
Freelance Database design developer in Chicago, United States
Software Development, Architecture and Team Management Consultant
Database setup for Oracle, MS SQL Server, MySQL, and PostgreSQL. Database schema design beginning with business domain models, translating to object oriented classes, and ending with database table entities. Experience in performance tuning, indexing, stored procedures, and taking advantage of replication. Writing proper code to ensure optimized SQL queries and data security.
Hire Now
Freelance Database design developer in Ashburn, United States
I have helped in the architecture of many systems. While I generally prefer a code-first approach, I can write raw queries and come up with a data structure that'll suit your needs.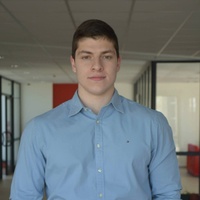 Hire Now
Freelance Database design developer in Yambol, Bulgaria
Web Software Engineer experienced in Angular 5 and Ruby on Rails 5 | Founder of Centroida | Pluralsight author
Abstracting and modeling data are one of my favorite activities. I have designed database schemas for both relational and non-relational databases.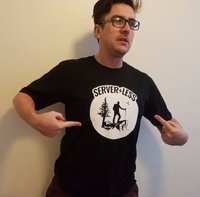 Hire Now
Freelance Database design developer in Lane Cove, Australia
Serverless Architect and Developer
I've been working with databases of all types for over 15 years. I have a particular fondness for Postgres, but I work with MySQL and SQL Server as well.
Hire Now
Freelance Database design developer in Birmingham, United Kingdom
Software, Distributed Systems and Embedded Systems Engineer 7+ years
Solfa, Uk, Ltd Technical Director - 2.5 years. My job was to build a team of highly skilled C++ software engineers and be actively involved in the architecture and development of a core company product. The product was mission-critical for the company as it would enable the company to take its operations to the next level and begin being the dominant force in the market. I made the decision to utilize a NoSQL Database system called MongoDB to give us complete flexible over data structure design. I built the schema and initial Entity Relationship structures. The team and I built a MongoDB cluster utilizing replica sets. EngageToSell, LLC Technical Lead - 2 Years My job was to lead a team of c++ software engineers to build a distributed software platform. The team and I took the ...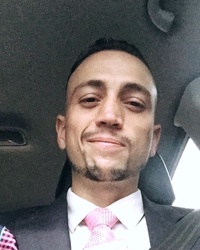 Hire Now
Freelance Database design developer in Medellín, Colombia
I'm an iOS engineer, UX designer & Growth hacker.
I'm originally from Colombia, but I travel pretty frequently. I love coffee, technology and good music. I have an unlimited supply of energy and I love meeting people, learning from them and contributing to their lives in any way I can. I have worked with companies from Y combinator as well as Techstars and the more I learn, they more I feel like I know nothing. Oh and these are some of my academic accomplishments: - B.S. in computer science with Entrepreneurship concentration - Summa Cum laude (top 3%) - High departmental honors - Honors thesis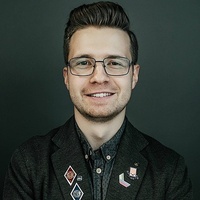 Hire Now
Freelance Database design developer in Riga, Latvia
Software Engineer
Experienced Software Engineer with a demonstrated history of working in the financial services industry. Skilled in PHP, Golang, Databases, Data Science, AI and Data Warehousing. Strong engineering professional with a Master of Science (Mg.Sc.Comp.) focused in Computer Science. Natural-born leader, full of passion and charisma.
Hire Now
Freelance Database design developer in Ashburn, United States
I would love to help you solve your problem.
I have worked with really bad databases and really good ones. I have learned most of the hard lessons by making the mistakes myself, and seeing the cost of those mistakes in a production system. This allows me to learn how to avoid the pitfalls of decisions commonly made around storing data. It has taught me how you can fix the problems in production and also how to avoid many of the problems in having a sound design from the start. You have to learn how to ask the right questions about the data you want to store and retrieve.
Hire Now
Freelance Database design developer in Ashburn, United States
I am an experienced IT Solution Architect, Database Expert, eCommerce and retails professional with 10+ years of experience
I am an expert in every functional element of e-commerce and retail business operations and management. My extensive knowledge of data management and process automation saved thousands of hours of labor and reduced operational costs up to 90%. As a former business owner, I have a unique understanding of the needs and challenges executives face daily. I hold an MBA degree and have 25+ years of hands-on experience in B2B / B2C retail and e-commerce.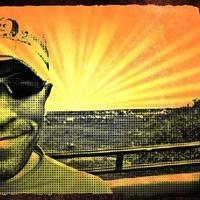 Hire Now
Freelance Database design developer in New York, United States
AngularJS/JS/OO/All around developer
Have developed many database systems over the years. Credacious DB, is the most recent. Experience with data normalization and application of data redundancy where applicable to increase system read/write performance.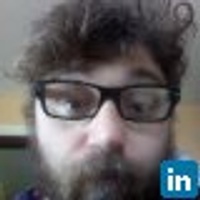 Hire Now
Freelance Database design developer in Raheny, Ireland
Azure thinking to connect dots together
My journey with data analytics started in manufacturing company, where on only one line we were getting a product component every 6 seconds. Nowadays data storage systems are extremely flexible and we literally don't have any constraints about how we can model our data, to present it fast to the client, report or analise for BI components. I was working with MS Sql, MongoDB, Azure Steram Analitys and other ETL tools capable to manipulate large and small amount of data.
Hire Now
Freelance Database design developer in Chennai, India
15+ years experience as employee/consultant for US/Indian firms; Python, C, Linux, SQL, Web, REST, open source. Made a PDF creation toolkit for Python; Fellow at Python Software Foundation; tech article writer.
I've used databases in most of the projects I've been involved in throughout my career. Relational databases I've worked on include MySQL, PostgreSQL, Oracle, Sybase, Informix, SQL Server, Unify, MS Access and SQLite. I have handled or been involved in the database / schema design in some of those projects, including in areas such as normalization. I've also done some DBA work on Informix Dynamic / Online server earlier. And I was the project leader for a successful and widely used database middleware product developed at and used by Infosys for some of their customer projects; that project involved some amount of database internals. So I can do some mentoring on

database design

(and development, of course). Also have worked some on MongoDB (a NoSQL database).
Hire Now
Freelance Database design developer in San Diego, United States
I am a senior software engineer/team-lead/software architect and software evangelist. I am excited about my work and the absolutely amazing advances happening everyday in the developer's behind-the-scenes world within computing. I take a research-scientist attitude toward everyday tasks, and compile and distribute technical findings and solutions as they are relevant to the team and larger software community. I am a practicing student of software craftsmanship, Kathy Sierra, Edward Tufte, and human-computer-interaction. Giving users the ability to be awesome is a primary directive in my work. I am interested in how the technologies of IoT, Mobile, and VR will shape the use of Ruby/Rails, .NET, NoSQL, and cloud DevOps. My interest and expertise are also held in the areas of enterprise archi...
Hire Now
Freelance Database design developer in Brooklyn, United States
Professional Python Developer, Architect, Automation Expert
In my previous jobs, I have created and vetted many SQL schema designs. Starting with requirements, I can help design or improve upon a SQL database layout, and help debug any issues with inserting or extracting data from said schema.
Hire Now
Freelance Database design developer in Tokyo, Japan
I have been studying relational

database design

and implementing databases for 15 years. I have lots of experience using PostgreSQL, MySQL and Oracle. My specialties are designing schemas and writing efficient queries to answer interesting questions about data.
Need to Hire a Senior
Database design
Developer?
Get Started
Are You a
Database design
Developer?
Get paid while making an impact. Become a Codementor for the next wave of makers.
Apply Now