Freelance Data Modelling Developers Available for Hire
Hire Now
Data insight, BI and databases expert delivery and innovative business issues solver.
Expert on delivering database solutions.Possess in-depth knowledge of Data Analytics; Business Intelligence and databases gained over 17 years in consulting, delivery and leading roles. Architecture, Data Analytics & BI • Reporting solutions • MS Power BI, PowerQuery, PowerView, PowerMap, PowerPivot • Business Calculations, data feeds • Exploration & discovery workshops with stakeholders • Solution architecture • DA&BI architecture specification • Star schema, snowflake schema • SSAS cube, multidimensional, tabular • SSRS report development • DAX, MDX ► DataWarehouse, Data Mart, DBs • SQL Server 2000/2005/2008/2008/2012/2014 • High volume data processing • Kimball, data warehouse design • ETL - data transformation design and implementation • SSIS packages, DTS packages • Data modelling,...
Hire Now
Freelance Data Modelling developer in Grover, United States
Expert Data Architecture Consultant
I'm really good at working with business staff and interactively preparing a data model with them. I also get useful data modeling inputs from reverse engineering of existing related schema and by studying software artifacts.
Hire Now
Freelance Data Modelling developer in Brasília, Brazil
I have experience in data modeling in the SQL-Server, Oracle, Db2, Postgresql, writing scripts ddl, dml, dtl, dcl, also using case tools like PowerDesigner, Erwin.
Hire Now
Freelance Data Modelling developer in Minneapolis, United States
Data guy, ready to help with SQL, joins, window functions, TSQL and Visual Studio SSDT
OLTP and Denormalized Inman
Hire Now
Freelance Data Modelling developer in Los Angeles, United States
Principal
I've had much experience taking real world problems and putting it into a scalable, efficently indexed, non-duplicated model of storage for high-traffic services.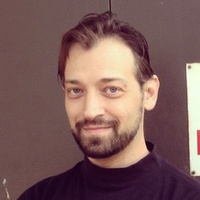 Hire Now
Freelance Data Modelling developer in Oak Park, United States
iOS Developer / Mentor, Perl Developer
Software designer & developer for perl, iOS, MacOS X, and interactive media platforms. Solid artistic and technical skill with a good feel for user experience and human / computer interaction. Specialization in virtual reality, computer art, artificial intelligence systems. I am looking for a position with an innovative and inspiring company that builds systems meant to be loved by their users. I excel working with intellectually and creatively stimulating systems involving computer-generated art, general product development, and research projects. I particularly enjoy working with voice recognition and response algorithms, AI, robotics, game design and development, teaching and mentoring others, and building / supporting a team.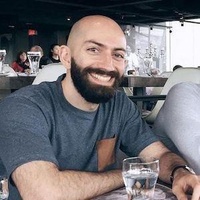 Hire Now
Freelance Data Modelling developer in Montreal, Canada
Co Founder at DecodeMTL
I am a full-stack web developer and educator from Montreal, Canada with over ten years of experience. I have worked for startups, agencies, and large companies. I co-founded and am currently teaching at DecodeMTL, a full-stack JavaScript Web Development bootcamp in Montreal, Canada. I am also an instructor and mentor at the local Ladies Learning Code chapter. I love teaching more than anything and I am motivated by seeing my students succeed :)
Hire Now
Freelance Data Modelling developer in Hyderabad, India
C/C++ | JAVA / J2EE/ JSF | SQL / PLSQL
Hello , this is Ravinder and I am based out of Hyderabad , India . Iam having masters in computer science and 13+ yrs exp in software development. I can help by giving full courses, pair programming to help you learn or if you have a specific problem you're trying to solve I'll work with you through it to help you resolve it and understand the solution ******************** Technical Expertise **************** # Backend : C/C++ | Java/J2EE # Frontend : HTML/CSS | JavaFX / JSP / JSF / PrimeFaces # Database : Oracle | MySQL | MS SQL |Postgres # Applications : Oracle ERPs # Functional : HR/HCM domain Outside of CodeMentor I am an software applications architect based in India - I have experience working in large scale complex ERP system using 'Oracle' Technologies. *...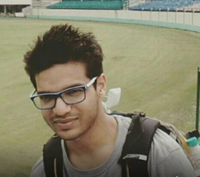 Hire Now
Freelance Data Modelling developer in Jaipur, India
Data Scientist
buzz me for anything data science. always learning and experimenting.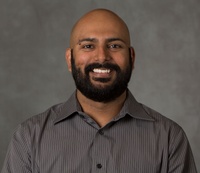 Hire Now
Freelance Data Modelling developer in Seattle, United States
NodeJS | React | ES6 | Javascript | C# | C++ | Python | Debugging | Elastic Stack | Search | Microservices | Software Architecture | Data Structures | Algorithms | Visualization | Computer Science | Training
Nick started programming at 10 and shortly after caught the entrepreneurial bug. Since graduating at 19 with a B.S. in Computer Science from University of Maryland, he has founded multiple startups. He was accepted at YCombinator, awarded the Investors Pick at Startup Weekend, and most recently worked on a TED talk that featured some of his work. While at Microsoft, Nick was recognized for his work at Bing with the Best Idea Award, a patent in Intelligent Intent Detection from Social Network Messages, and a nomination for the Microsoft Engineering Excellence Award for creating the Big-Data Validation Framework. He is passionate about large-scale distributed systems, spatial data structures, machine learning, search, and visualization. He also loves taking courses on Coursera, Udacity & U...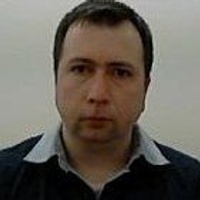 Hire Now
Freelance Data Modelling developer in Konya, Turkey
Data Science
I am an experienced software developer with over a decade in the field, primarily data science oriented. My expertise is at research, data science and machine learning.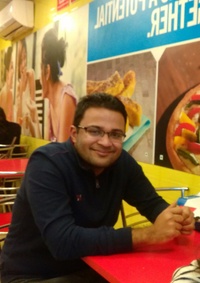 Hire Now
Freelance Data Modelling developer in Lucknow, India
Python C++ R Matlab Programmer with expertise in Machine Learning and Data Science with experience of 2+ years
Open-Source Developer and Data Science Expert. I have experience in programming languages Python, C, C ++, R, Matlab Programming with special interests in software development, Machine Learning, and Data Science. I would love help anyone in the projects that overlap my experitse and interests. Former Digital Analyst at Accenture. Research Programming(Matlab) intern at IIT Kanpur.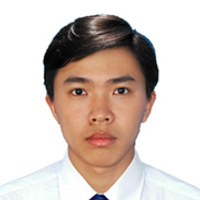 Hire Now
Freelance Data Modelling developer in Singapore, Singapore
Experienced FPGA/VHDL/Verilog Engineer
An experienced FPGA/Verilog/VHDL Engineer with more than 6 years experience and hundreds of FPGA projects in Verilog/ VHDL, Digital Logic/Circuit/System Design in LogiSim/CEDAR, and MIPS Assembly. Also a Verilog/VHDL Codementor and Founder of FPGA4student. Expertise: Xilinx ISE, XPS, EDK, SDK, Vivado, Altera Quartus, Modelsim, Logisim, CEDAR, Qtspim, MARS, PSpice, Altium, OrCAD, Proteus, Arduino. - Featured FPGA projects: + Video/Image Processing on FPGA: FPGA/Verilog/VHDL Implementation of Gesture Recognition/License Plate Recognition, Fingerprint Identification, Image Compression in Wavelet Domain using DWT and SPIHT, Image Enhancements including Noise Filtering. + Fixed-point and Floating Point FPGA projects in Verilog/VHDL + AES, SHA 128, 192, 256 Implementations on FPGA ...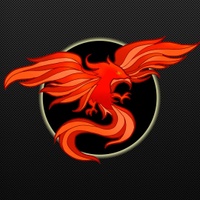 Hire Now
Freelance Data Modelling developer in Delhi, India
GSOC '16, Deep Learning @ Pitney Bowes
I am currently working as a deep learning engineer at Predible Health, Bangalore. We are using deep learning and cloud computation to deliver radiology reporting on web browsers. My specialties are building deep learning pipelines, scientific computing and building high performance python libraries. Ground Rules: 1. Payments will only be accepted via Codementor platform. 2. I will refund the amount if you are not satisfied. 3. max( myrate, yourrequestRate ) will be applicable.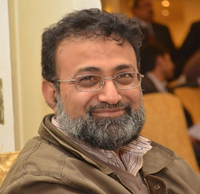 Hire Now
Freelance Data Modelling developer in Islamabad, Pakistan
Trainer and Mentor on Linux/UNIX, DevOps, AWS and Machine Learning using Python
Trainer and Mentor on Linux/UNIX, DevOps, AWS and Machine Learning using Python. An IT Professional with solid knowledge and experience of major functional IT areas, with an emphasis in management and implementations of UNIX/Linux systems in large data centers. Online Mentor at Codementor: https://www.codementor.io/umarmurtaza Trainer: Conducted handons 3-4 Days Workshops on Linux/UNIX Administration, Shell Scripting, DevOps and Python A DevOps Engineer with handson experience and a trainer on following Tools: - Vagrant / Docker / Docker-compose / Ansible / Puppet / Jenkins For the Data Scientist Track: Have working/handson expeprience on python datasets, pythons data science tools (numpy, pandas), importing and cleaning data using python. Linux/UNIX Expertise: - System Installati...
Need to Hire a Senior
Data Modelling
Developer?
Get Started
Are You a
Data Modelling
Developer?
Get paid while making an impact. Become a Codementor for the next wave of makers.
Apply Now