Freelance Data migration Developers Available for Hire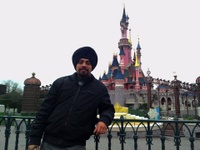 Hire Now
Freelance Data migration developer in Panchkula, India
Extensive experience of working with

data migration

and ETL tools such as SAP BODS and Informatica.
Hire Now
Freelance Data migration developer in Bucharest, Romania
Anything from iOT to backend and websites: Arduino, RaspberryPi, Lora, C++, Python, Node, Java
Have problems migrating data from a server to another? Maybe implementing a better migration system.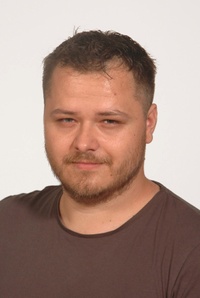 Hire Now
Freelance Data migration developer in Zabok, Croatia
Software Development Contractor
I'm a passionate software developer always looking for new challenges. I have the guidelines in my life. 1. It's not a shame not to know something, but not wanting to learn. 2. Knowledge is useless if not shared 3. Always prioritize quality, but be reasonable
Hire Now
Freelance Data migration developer in Las Vegas, United States
Web Developer (and Owner) at Heatherstone
I started building websites in 1994 using a very early version of Cold Fusion. I have been involved in web development ever since, and continue to spend quite a bit of time upgrading my own skills. I have a college degree in programming, with a minor in communications. I am both technically skilled and able to break down complex topics into understandable chunks that allow others to learn from my expertise. As an avid educator, I have also taught high school computer programming, run internship programs, and mentor both teenagers and adults regularly.
Hire Now
Freelance Data migration developer in Kitakyushu, Japan
Full Stack Developer
I started learning to program when I was 10 years old, and have had a passion for it ever since. As an adult, I've worked for a variety of companies developing robust and secure business applications and system-to-system interfaces for government agencies and financial services companies. Through that experience, I have gained extensive application development experience as well as specialized knowledge in network/socket programming, graphics and UI programming, web services prorgramming, secure application design, and data analysis.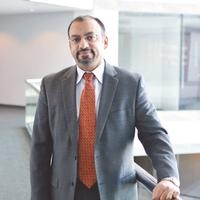 Hire Now
Freelance Data migration developer in Schaumburg, United States
IT Executive, Technologist and Leader of Disruptive Data Technologies, Hadoop, Big data, Data Warehouse, BI
An innovative thought leader with vast business acumen and a passion to solve technical challenges by pioneering strategic framework driven solutions. An experienced hands-on leader in software engineering, architecture and data management with expertise in Web Computing for Consumer, Customer and Back-office business areas. A proven catalyst of culture and business transformation, current on data architecture trends, modernization techniques and delivery of thoughtfully applied leading-edge technology. Experienced with traditional and non-traditional (hadoop, bigdata) data warehousing and enterprise data management and real time insightful analytics.
Hire Now
Freelance Data migration developer in Santa Cruz, Bolivia
Operations Manager, BI Senior at iProject Partners
Highly proficient IT professional with over all 13 years of work experience in telecommunications, Banks and government entities. 4 Years as Technical Project Management. 8 years as Data Warehouse Business Intelligence. 5 years as Software Developer & Business Analyst. 8 years business and technical Telecommunications experience. OCP Oracle Certified Professional. OCA Oracle Certified Associate. Strategic Consulting, including business plan & sales strategy development, Business. Software Development Consulting , Partner Management, Project Management Project Manager, Data Architect, Presales ,Analyst, Designer & Developer of Data Warehouses and Business Intelligence Systems, involved in logical and physical system design, transformations and OLAP Reports, dashboards development. Pro...
Hire Now
Freelance Data migration developer in Toronto, Canada
Experienced Full-Stack Web Developer
A full-stack web developer with over a decade of experience. I work to create clarity, seek the big picture, and enjoy learning independently. My primary focus has been custom PHP/MySQL applications, with a secondary focus on Node.js backends, as well as frontends using jQuery and responsive design.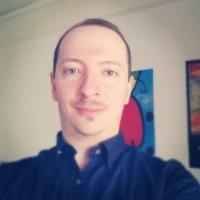 Hire Now
Freelance Data migration developer in Athens, Greece
Hacker / Enterprise Architect :: Solve what others don't.
The "impossible" is a word that does not exist in my vocabulary. I have the gift of the multi-dimensional thinking. I am capable of finding solutions from different angles when others give up and I always succeed. I am an Enterprise Architect/Engineer with a solid background and experience. I am also a certified White Hat Hacker. In the past I have worked in large projects and I built the infrastructures, the frameworks and the foundations on which I then optimized or made additions and enhancements. I am the guy who will provide you with the solutions in the most demanding problems.
Hire Now
Freelance Data migration developer in Chippendale, Australia
Minimalist pythonian who cares deeply about end users
I love software, especially the kind that's used by others as building blocks to make greater ones. I have hence developed a passion for simplicity and robustness.
Hire Now
Freelance Data migration developer in Zagreb, Croatia
Passion driven developer
Helping applications and websites grow and perform better by optimizing code, server configuration and hardware infrastructure. Likes to stress test and benchmark everything that can be measured. My clients see gains in speed, exposure and traffic while keeping costs reasonable. Familiar with most programming languages but mainly focused on PHP with related technologies and services. I like to share knowledge by teaching PHP, mentoring new web developers and speaking at conferences and local user groups. When I am not coding you can find me in nature, either on bike or in kayak.
Hire Now
Freelance Data migration developer in San Ramon, United States
Senior Software Engineer
Senior data-focused polyglot software engineer. Built several business intelligence systems + predictive analytics; used NLP + machine learning for metadata enrichment, has linguistic and cultural training, built payment processing systems, used various relational SQL databases and NoSQL. Specialties: Java, Clojure, Ruby, Python, Perl, text processing, data transformation + metadata enrichment, linguistics, automation (including DevOps), pattern recognition and machine learning. Also worked on PHP, Node.js, Backbone, AngularJS, iOS apps, and several other systems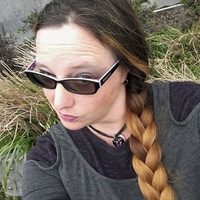 Hire Now
Freelance Data migration developer in Portland, United States
tekGoddess - Founder, Owner, Software & Analytics Engineer
Continuous Process and Systems Improvement Specialist seeking creative projects within the non-profit, Open Source, small business and LC3 communities. Fifteen years experience with IT Service and Software Development, primarily within the private Education Industry. Intimately familiar with both Proprietary and Open Source Application & Reporting environments bolstered by a strong background in Network, Server & Security administration. Proven knowledge leader and detailed Systems Design Analyst. Unique project proposal and management techniques with significant performance and efficiency improvement gains. Provides collaborative tailor designed solutions from concept to launch. ​Artfully applies industry Best Practices to boost innovation, facilitating Organic Collaboration and Ideat...
Need to Hire a Senior
Data migration
Developer?
Get Started
Are You a
Data migration
Developer?
Get paid while making an impact. Become a Codementor for the next wave of makers.
Apply Now