Freelance Data analytics Developers Available for Hire
Hire Now
Freelance Data analytics developer in Chatswood, Australia
Full Stack Javascript/Nodejs Designer/Developer with Enterprise-scale API/Data Architecture experience
Current experience with designing and building near realtime data processing pipelines for ETL specifically using Spark, Kafka and Cassandra. Other aspects of the data lake ecosystem were Hadoop (Cloudera/EMR), Hive, RedShift, Oracle, SQL Server, SSIS/SSRS, AWS Lambda and node.js workers. Recent work included - Proof-of-concept for a large insurance provider in Australia (complete ecosystem with S3, Hadoop and several data sources) - Ongoing implementation for a startup (only Spark, Kafka and Cassandra) to support data transformations as well as adhoc querying
Hire Now
Freelance Data analytics developer in Rio de Janeiro, Brazil
FullStack App developer and Data munger
Experience developing keras models for image recognition/segmentation (Custom VGG CNN), scikit learn ensemble methods (xgboost, random forest), regressions, time series analysis, also a bit of tensorflow.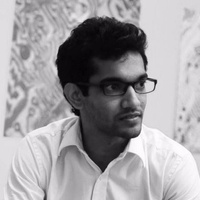 Hire Now
Freelance Data analytics developer in Bundoora, Australia
Ph.D Research Scholar in Data, Analytics & Cognition | Former Technical Lead at 99X Technology
Diverse enterprise applications with

data analytics

for customer management decisions.
Hire Now
Freelance Data analytics developer in Thane, India
CTO at Urbanity | Enterprise Web & Mobile Application Consultant | Ex-Wikipedia, Google | Amongst NY Observer's Top 20 Technologists Globally
I create strategic solutions for complex technology products and challenging business problems. I am an innovative technologist with 10+ years of experience in delivering outstanding results for an illustrious clientele. I was recently honoured to be featured amongst the Top 20 Technologists Globally by The New York Observer. Specialties: E-Commerce, CMS, API Integration, Technology Strategy, Mobile markets, Agile Development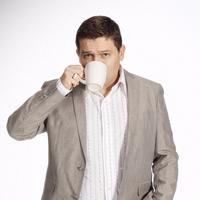 Hire Now
Freelance Data analytics developer in Dallas, United States
Assess, Design, Build & Repeat. Data rules everything around me. UX research and design, analytics, SEO, and frontend development are my strong suits. Based out of Dallas, TX
Two decades worth of experience designing, building, and marketing online. I've helped individual artists, professional models, small to medium-sized businesses, startups, and non-profits improve their visibility, raise their conversion rates, and grow their online business. Shifting from design to development, my creative thinking leads to efficient solutions. I can speak programmer and creative, but my years of experience allow me to effectively communicate and translate to the proper audience.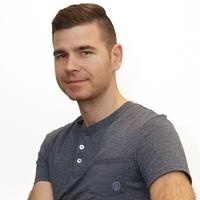 Hire Now
Freelance Data analytics developer in Belgrade, Serbia
Software Engineer
Software engineer with 6 years of experience in software development with PHP, NodeJS and ReactJS as his areas of expertise. Skilled with both back end and front end web application development. I am very hard-working engineer devoted to developing software of highest quality. Also, I am highly adaptable and communicative and fits into any team instantly, always ready to share my knowledge and experience. My ability to learn quickly enables me to grasp cutting edge technologies and implement them using best practices. Customer satisfaction is my highest priority. When working, my goal is to create software with usable and intuitive user interface. I always have user experience on mind.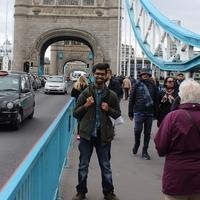 Hire Now
Freelance Data analytics developer in Rome, Italy
Tinkerer | Polyglot | Wanderlust
I have worked with Goldman Sachs as Intern, will be joining HFT for full time. Students can request a 33% discount ;) I am interested in Data Science, Machine Learning, System Development. Also Interested in development and analytics of systems engineering domains like virtualization, storage, file systems and operating systems.
Hire Now
Freelance Data analytics developer in Delhi, India
Data science practitioner | Machine Learning Engineer | Open Source developer
Availability: I am usually available between 5:00-9:00 UTC for a chat or live session on weekdays. I can make time more freely during weekends for the same. As for offline helps, I can do them on my own time once I get the details of the task. Data Scientist, Engineer and Machine Learning practitioner on a quest to build intelligent products and understand intelligence better while at it. I have worked on online courses and taken various workshops because of my inclination towards mentoring and helping others understand things better. My author profile with a publisher: https://www.packtpub.com/books/info/authors/akash-tandon Past: 2x GSoCer, Data Engineer @ RedCarpetUp (YC and Google Launchpad startup) Current: Data Engineer @ SocialCops, GSoC mentor, Technical Author @ Packt Publishing...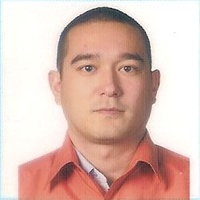 Hire Now
Freelance Data analytics developer in Mountain View, United States
Experienced software engineer who is passionate about helping others
I have over 23 years of programming experience with many different languages (C, C++, MATLAB, Python, and others) on various platforms. The majority of my professional experience is in scientific and engineering software, but I also have experience and interest with mobile apps and games. I am currently working as a computer systems researcher and have a PhD in Aerospace Engineering with a focus on computational fluid dynamics and 7+ years experience in academia.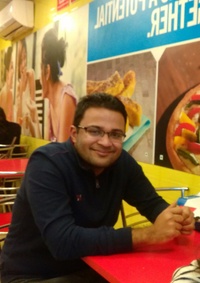 Hire Now
Freelance Data analytics developer in Allahabad, India
Python C++ R Matlab Programmer with expertise in Machine Learning and Data Science with experience of 2+ years
Open-Source Developer and Data Science Expert. I have experience in programming languages Python, C, C ++, R, Matlab Programming with special interests in software development, Machine Learning, and Data Science. I would love help anyone in the projects that overlap my experitse and interests. Former Digital Analyst at Accenture. Research Programming(Matlab) intern at IIT Kanpur.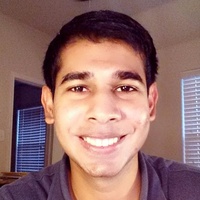 Hire Now
Freelance Data analytics developer in McKinney, United States
Senior Analyst - BI & Data Science
A highly driven Senior Analyst and IT professional offering strong skills in research, analytics, information systems and database management (mgt), within healthcare & public health domains. Have extensive experience in the development & upgrading of database systems & analytical techniques. Adept in managing and analyzing data in a fast-paced environment.
Hire Now
Freelance Data analytics developer in Woodside, United States
Educator and Programmer
Hi! I'm an experienced educator that has taught multiple classes on Python and Javascript. I am also experienced in making games using p5.js and doing machine learning, data analytics, and webscraping using Python and its related libraries (Pandas, Matplotlib, BeautifulSoup, etc.).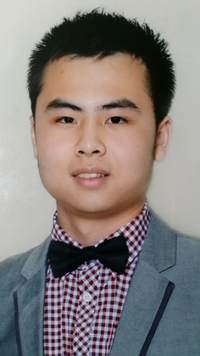 Hire Now
Freelance Data analytics developer in Melbourne, Australia
A Python Dev and a White Hat Hacker
Automation / Cyber Security / Python Dev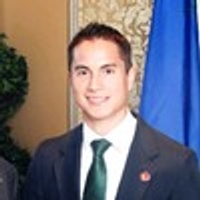 Hire Now
Freelance Data analytics developer in Miami, United States
Data Science and Machine Learning Remixed
I turn data into cash I'm a business maverick with 8 years experience building machine learning apps, products, algorithms, and sexy visualizations. Motivated, thought-provoking leader with a strong entrepreneurial spirit and an astute sense of brand efficacy. Conference Talks: Data Science Salon - Miami, FL - Feb 8-9, 2018: https://www.youtube.com/watch?v=vP_TKaJM-Z4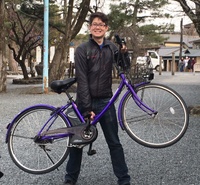 Hire Now
Freelance Data analytics developer in Austin, United States
Software Engineer, Data Engineer
I'm a software engineer working at Indeed to build out big data pipelines to serve analytics to business intelligence and data science teams. In my career I've built out ETL tools using Python and the Hadoop ecosystem. I love to help others in their programming journey as a tutor and mentor.
Need to Hire a Senior
Data analytics
Developer?
Get Started
Are You a
Data analytics
Developer?
Get paid while making an impact. Become a Codementor for the next wave of makers.
Apply Now