Freelance Dashboard Developers Available for Hire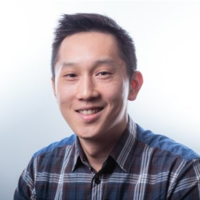 Hire Now
Freelance Dashboard developer in Central, Hong Kong
Make Data Science accessible to fuel Company's growth
In this ever-connected, post smartphones & wearable tech world we live in, more and more People and Companies need access to data science to get answers from their data. With 10+ years of experience in the analytics space, I'm here to help - by first taking time to understand your pain point and problem statement, I offer the right set of recommendations and help implement the analytical solutions to deliver needed insights today. Sitting in the intersection of analytics, business, and people - I know what success looks like and have hands-on experience to help companies build towards their goals and aspirations.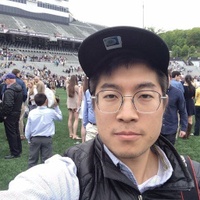 Hire Now
Freelance Dashboard developer in Millbrae, United States
Data Products @ LinkedIn
Do something every day that makes your brain hurt, your muscles sore, your friends blessed, and your spirit soar. I enjoy coming up with and bring to life new ideas. Message me if you'd like to chat!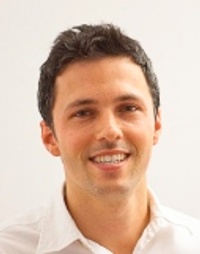 Hire Now
Freelance Dashboard developer in Solothurn, Switzerland
Data Scientist at Expedia, Inc.
Data scientist interested in statistical modelling, data mining , Text mining and data analysis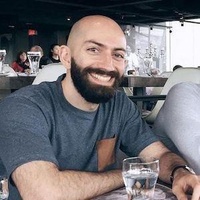 Hire Now
Freelance Dashboard developer in Montreal, Canada
Co Founder at DecodeMTL
I am a full-stack web developer and educator from Montreal, Canada with over ten years of experience. I have worked for startups, agencies, and large companies. I co-founded and am currently teaching at DecodeMTL, a full-stack JavaScript Web Development bootcamp in Montreal, Canada. I am also an instructor and mentor at the local Ladies Learning Code chapter. I love teaching more than anything and I am motivated by seeing my students succeed :)
Hire Now
Freelance Dashboard developer in Horningsea Park, Australia
Apama and Electronic trading expert
Several year's commercial experience in the Financial Services industry, solid and very broad technology background and demonstrated skills in using technology to solve business problem and to develop platforms for Capital Market, Investment banking and Algorithmic trading . Vast asset class knowledge: FX, Equities, Derivatives and Commodities. Specialties: High frequency, Low latency design and implementation for electronic trading: - Multi-asset trading execution and prop strategies - FX, Equities, Derivatives and Commodities. - Smart Order Routing. - Market Making methodologies - AutoHedging. - Realtime Risk Management - Spread trading. Architecture of multi threaded high throughput and HA systems within stock exchanges: - Abuse Surveillance. - Market monitoring. Ev...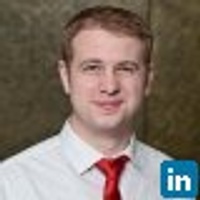 Hire Now
Freelance Dashboard developer in Kiev, Ukraine
Background Image Profile photo Edit photo More actions Edit Profile Mikhail Christiansen Tableau Consultant & Trainer | Data Analytics & Visualization Specialist | Excel Fanatic
Mr. Christiansen is a data visualization, data mining, and Excel modeling specialist. He has helped commercial, non-profit, and government clients gain control over their data and produce valuable insights through visualization, reporting, and ad hoc analyses. He has led a systems consolidation and business intelligence project for a multinational non-profit that resulted in cost savings and improved efficiency. His past experience also includes helping a multinational health care company redesign their budgeting and forecasting reports to more accurately report costs, determine areas for improvement, and to increase manager utilization. In addition, Mr. Christiansen co-led the merger of two international consulting firms' financial systems into Salesforce.com and led data efforts to min...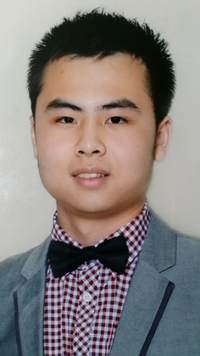 Hire Now
Freelance Dashboard developer in Melbourne, Australia
A Python Dev and a White Hat Hacker
Automation / Cyber Security / Python Dev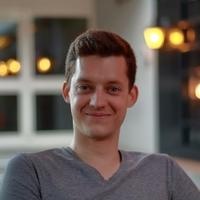 Hire Now
Freelance Dashboard developer in Geneva, Switzerland
Business Analyst experienced in Tableau Software, SQL, Excel and Hadoop.
Hello, I am a Business/Market Analyst currently living in Geneva, Switzerland. I have a working knowledge of Excel, Alteryx Designer, Tableau Software, SQL and Hadoop and I'd be a pleasure to help you in those fields if you need a mentor. Please note that my timezone is Bern, Switzerland (GMT+1h).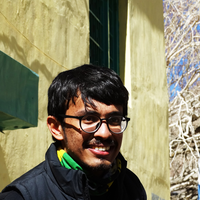 Hire Now
Freelance Dashboard developer in Vadodara, India
Data Science Enthusiast | Working towards a world which makes decisions not on guts but backed by data | Hustler
Data Scientist, Product Engineer and Machine Learning practitioner on a journey to build products tools that will equip this world to take decisions backed by data. Availability : I am available between 5:00-14:00 UTC for a chat or live session on all days. As for offline projects, I can do them on my own time once I get the details of the task. Past: IIT Jodhpur, Data Analyst @ Accenture Digital, Data Analyst @ SocialCops (Google Launchpad startup) Current: Freelancer
Are You a
Dashboard
Developer?
Get paid while making an impact. Become a Codementor for the next wave of makers.
Apply Now