Freelance Dash Developers Available for Hire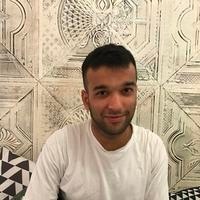 Hire Now
Freelance Dash developer in Ashburn, United States
Versatile Python Developer, Teacher and Bug Fixer
Hi there! I'm Udit :) I have been programming in Python for the last 6 years dealing in Web, Data Science, Hardware, Maths, Business Applications, Automation Projects & Web Scrapers. I'd like to help you here, these are some of the things you can talk to me about * Design & Developing Django, Flask Web Applications * Design & Developing REST APIs * Deploying Python application to Servers (A lot of SysAdmin stuff) * SQL & NoSQL Databases * Key-Value Stores like Redis, DynamoDB * Solr & ElasticSearch Implementations * Serverless Python Application deployments on AWS Lambda (my new favorite) * Wordpress Customization and Deployment * Javascript, HTML & CSS *

Dash

and Plotly Dashboards * Pandas Data Analysis * ETL Systems * Quantopian I can also help you with Pandas, NumPy (rudi...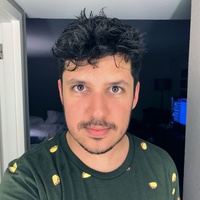 Hire Now
Freelance Dash developer in Buenos Aires, Argentina
Full Stack Developer & Video Streaming Expert
I've been working as a developer for over 17 years. Started with the long gone Flash / ActionScript and moved to PHP, Javascript, NodeJS and Python. Every development that I plan considers a multi tenant API and a separated front end. Allowing future mobile apps or even different front ends if the product can be branded. I've also several experience with Video streaming, and now adding computer vision and machine learning to it.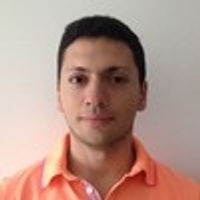 Hire Now
Freelance Dash developer in Ashburn, United States
Expert on Data Science and Business Analytics
You are on the right profile if you are looking for: - a data scientist, who will examine the data for better customer care, decreasing the probability of churn, likelihood of employee attrition and provide predictive insight of your future sales, - a spreadsheet expert, who will adjust your company's spreadsheets for easier data analysis, creative visualization and greater accuracy, as well as train your staff increasing productivity and minimizing error rate, - a business analyst, who will provide you strategic consulting backing up business decisions with powerful statistics as well as underlying the best international experience, - an economist, who will discover the optimal policy and analyze probable scenarios, initiate cost- benefit analysis, generate business plans and develop prop...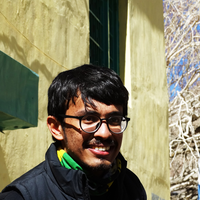 Hire Now
Freelance Dash developer in Vadodara, India
Data Science Enthusiast | Working towards a world which makes decisions not on guts but backed by data | Hustler
Data Scientist, Product Engineer and Machine Learning practitioner on a journey to build products tools that will equip this world to take decisions backed by data. Availability : I am available between 5:00-14:00 UTC for a chat or live session on all days. As for offline projects, I can do them on my own time once I get the details of the task. Past: IIT Jodhpur, Data Analyst @ Accenture Digital, Data Analyst @ SocialCops (Google Launchpad startup) Current: Freelancer
Are You a
Dash
Developer?
Get paid while making an impact. Become a Codementor for the next wave of makers.
Apply Now