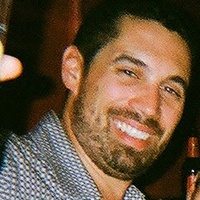 Darryl October
Full Stack Developer Javascript / AngularJS / Angular4 / PHP / HTML / APIs
$10.00
For every 15 minutes
I have built over 100 websites, owned my own business and been a lead developer in various professional software development environments for the last 10 years. I have a wealth of skills across all areas of web development, especially in Front End, HTML, Javascript and Single Page Applications. I speak perfect clear English and I'm from the UK originally, but I live and work in Spain. I would love to be able to assist with any technical problems that you might be having with your project and mentor you with writing industry standard web applications. I can help you to solve your code problems or give you the inspiration you will need to continue.
I am the lead Front End Developer for a multi-national company working out of Palo Alto, Barcelona. I have over over 10 years experience working with JavaScript, jQuery and more recently AngularJS, Angular 4 and Angular Material Design.
I have worked on various custom CMS systems and built a few from scratch. I work at the moment using PHPSlim to make APIs for data-driven websites and Single Page Applications.
I have been writing clean robust HTML and CSS for years, 10 years commercially and worked on over 100 website projects. Please see my portfolio website for example.
I built and maintained a sister website for a leading company in the UK job industry - reed.co.uk - which sold franchises and businesses online.
I was one of the founding members of a startup in London called Startup Startup, which aspired to be the platform where talent connected to start up awesome startups! Whilst the project ran, we did events at Google Campus and attracted over 10,000 members in the startup community worldwide.