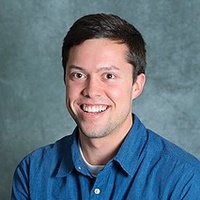 Danny Harding
Full Stack Web Developer / Software Engineer / CTO
I love programming. It's as simple as that. After working in the industry for 3 years at a large tech company called Qualtrics, I wanted to take on the even bigger challenge of pushing a startup towards success. I then became the first programmer at InfiniD Learning where I am in charge of all technical decision making and making sure our product is the best of its kind. I'm passionate about technology and education, so I'm excited to help those who want to learn about programming.
I have been using javascript professionally for 4 years, making it my most proficient programming language. In that time I have worked on a website that used only vanilla JavaScript with jQuery, as well as large applications using React and React Native. I also have a lot of experience using Node.js on the backend.
I have been working with React, React Native, and Redux educationally and professionally for over a year. I have spent many hours understanding the best way that these tools can be utilized. Thinking in React has become second nature in the way I think about building applications.
I have used Java intermittently for the past 3 years. It was the main programming language I used while in college, and I am presently using it for a desktop application at my current job. Much of my programming knowledge was born while using Java.
Qualtrics Internal Mobile App
I was the sole creator of an internal mobile app that would allow employees to easily stay connected to their goals and company communication while out of the office. It was important that the app was equally useful (and beautiful) on both iOS and Android.
2017
Client: All Employees of Qualtrics
InfiniD Lab Spaceship Simulation Controls
A spaceship simulator with embedded curriculum that engages kids in the learning process. This is an ongoing project that requires coordination between up to 30 different student stations to run a virtual spaceship through the universe to solve problems based on what they are being taught in school. The game requires realtime updates to all clients, and has been lots of fun to work on!
2018
Client: Students throughout the United States