Find a mentor

Web Programming

Mobile App Programming

Programming Languages

Data Science /Engineering

Database /Operations

Others
Daniel Povolotski
Average Rating
5.0
(136 ratings)
Apr 2017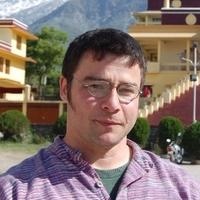 knowledgeable, efficient, and conscientious. Thumbs up
Jan 2017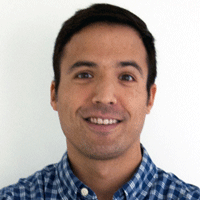 Great and experienced dev with in depth knowledge. Highly recommandable!
Dec 2016
Great mentor! Very patient, and takes his time with the code and explaining it as he writes. He really knows his stuff with advanced PHP, CSS, HTML, Javascript, using Wordpress, and also figuring out various different plugins. Will most certainly ask for assistance again from Daniel in the future! Thanks so much!
good javascript skills, and fast to understand code and my needs. a good professional
Nov 2016
Daniel took the time to explain concepts. Appreciate it :)
Oct 2016
My second session with Daniel went as well as the first. Highly recommended.
Daniel was able to help me recover from a mysql database corruption issue like a pro mysql database administrator. He helped me solve the problem and get back on track.
Jun 2016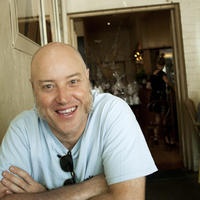 Excellent. Sorted out the problem in a few minutes.
Mar 2016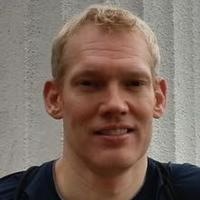 Danny was great working with. I would like to work with Danny on another product.
Feb 2016
I've hired Daniel for an offline help offer to code me an Google Chrome addon for my personal use. After writing with several coders Daniel was the first one who understood what I want - might be my english but Daniel really tried to get what I want. :o Communication with him went very friendly and he was willing to satisfy me. Although we sometimes didn't met at the arranged time ( - And I thought of giving 4 Stars for this) he did an awesome Job. Since it was also a technical issue I forgive him :D. I could always ask him Questions which he answered very well. The result of his efforts stunned me. The software runs very smooth and does exactly what I want it to do. He even guided me to set it up. Seriously, I believe I underpaid him for this piece of highly professional Software. Daniel knows his business very well. Even after we completed the project he cares about his work and checks if everything is good. I think I could hardly find anyone else to satisfy me on that level. 5* Stars!
Danny is a React savant! I can't say enough good things about him.
Danny is brilliant and a superb mentor. This was my first session with him and I expect to do many more.
Jan 2016
I'm very excited to write this review. I came to Daniel with a pretty challenging task (converting a highly custom Single Page Application to Wordpress) and a even more challenging deadline. In return he not only managed to reach the goal within the timeline, but he also exceeded my expectations, patiently guiding me through the process as he progressed with the task, and I learned a lot from that. I will certainly recommend him to my friends.
Daniel is helping me to convert an existing HTML5 website to Wordpress. The work is still in progress, but I could already tell from the first session that he knows what he is doing. I'm quite confident that we will have the task done on time and he will exceed any expectations!
Quick and painless. The session was nothing less than fantastic - would connect with mentor again!