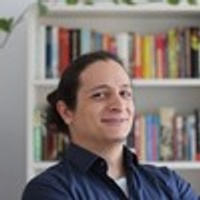 Daniel Khalil
Full-stack developer, PHP, Javascript and Elixir
For every 15 minutes
I'm an experienced full-stack developer who has been working as a freelancer for over 9 years now. Right now I'm focused a lot on developing with Elixir, but most of my time I have spent working on projects with PHP. I love creating software that's usable, testable and maintainable. My projects range from short term projects for smaller customers to bigger and longer projects with bigger companies. My working times are rather flexible, so I don't have a problem working something out that fits me and my clients. I look forward to working with you!
My biggest public project so far, Sealas is a client-side encrypted accounting application for freelancers. I'm writing a blog series on the whole development journey of this project, from the software architecture to the UX design. The first iteration of this project was done with PHP and BaconPHP in the backend, and Knockout.JS + PagerJS in the frontend. Not successful as a SaaS product, we decided to reboot the project as open source, with Elixir and Phoenix in the backend and Vue.JS in the frontend. TDD was a big focus, especially when it comes to developing something as delicate as a security and encryption focused app.
Average Rating
5.0
(3 ratings)
Great help, understood questions very easily and was able to sort my problems very quickly
Daniel was great to work with and saved me a lot of time by helping me set up my PrestaShop account in less than 20 minutes.
Friendly explains his work well, goes that extra miles, good bloke