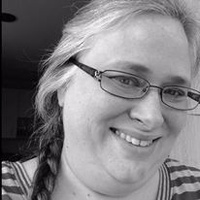 Jordana Riley
UX Facinated Front End Engineer
$10.00
For every 15 minutes
I've been a front-end engineer since Netscape was a dominant browser and still love it. Helping new engineers with the fundamentals is fun! No question is 'dumb' or 'too basic'. For work I particularly love rapid prototyping, UI 'fit and finish' work, responsive design challenges, and solving finicky CSS problems. I don't have a GitHub account, but some bitbucket projects are listed over at http://jordana.riley.name/.
Eastern Time (US & Canada) (-05:00)
English
I am passionate about CSS and have been using it since it came out. I've taught introduction to CSS sessions to Windows or full-stack web engineers at several jobs. Is your CSS 10,000 lines of who-knows-what that often conflicts with itself? I'd love to talk to you about how to tame the beast. Thinking of setting up a CSS pre-processor but converting over seems like a huge chore? I've gotten them established at several companies and would be happy to talk about how to go about it in an agile step-wise fashion without impacting other deliverables.
I went to school for neurobiology and how the brain processes visual information. I've worked at small startups where I was the first front-end and design resource hired. I enjoy thorny questions about what kind of control is the most appropriate for a situation, should a workflow be presented in two or three sections etc. Would you like to bounce you wireframes off a neutral third party before presenting them to the team? I'd be happy to take a look at them!
I used PHP on a web site for a large college research lab. I haven't used it extensively recently, but I did some bux-fixing on a PHP project at my last job. I know it well enough to debug simple to intermediate level issues.
Average Rating
5.0
(1 rating)
She is good and very resourceful!