Dale Lotts
Software Architect and Entrepreneur.
Average Rating
5.0
(12 ratings)
Feb 2018
Didn't help and had no concept of HOC. wasted my time and he did mention to not charge if he was unable to help with my Test. However, he when ahead and did charge $100 just for talking. Great at talking. lack of expirence on React and Unit-test
Very professional, and well versed in Node module configuration and testing.
Oct 2017
Dale is very knowledgeable and thorough in his explanations. He is a great teacher!! His experience shows by the way he approaches the problem faced without even having to read too much into the code. I like the fact that he did not just take control of my mouse to make changes, he walked me through my issues by providing alternatives and justifying best options. Then he asked me to make other changes "independently" and asked me to explain my thought process to validate the decisions before running the code. I will definitely use him again in the future
Oct 2016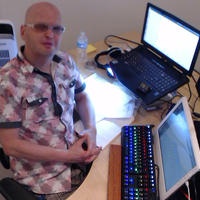 Dale was helpful in helping me figure out some essential protractor commands!
Jul 2016
Great first session with Dale! We used an alpha-level language, so some trip-ups, but I found it enlightening.
Feb 2016
Dale is extremely knowledgable about AngularJS and front-end architecture as a whole. He was able to succinctly pin point possible sources to my issue without truly understanding all of the code base. I'm impressed by his abilities and would recommend him to anyone. Extremely pleasant, realistic and professional. I would enjoy working with him as a peer as well.