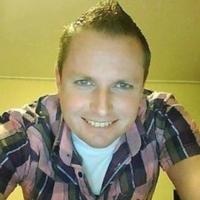 Curtis Goedegebuure
Windows 10 (Mobile) & Xamarin app developer
$15.00
For every 15 minutes
Freelance app developer and owner of the GoedWare app development company. .Net development (C#) is my main expertise and I have specialized myself in app development using the .Net Framework. My main focus is Windows 10 (Mobile) app development and creating apps for Android & iOS using the Xamarin tools (www.xamarin.com). Some apps that are powered by GoedWare: * MEGA Privacy for Windows Phone * Ricoh myPrint for Windows Phone * Opwaarderen.nl, Aufladen.de, T-Mobile, KPN, Lebara etc for Windows Phone * TV-Films NL for Windows Phone * EuroDev for Windows Phone * GlutenInfo for Windows Phone * Hawk-Eye Tennis for Android & Windows 10
Evolved from Windows Phone to Windows 10 Universal app development. Developed Hawk-Eye Tennis app as test case and I am developing several in house (GoedWare) apps to going to be released for the Windows 10 platform in the near future. Including, as freelancer, a new MEGA Limited app for Windows 10.
As .Net developer evolved from Windows Phone / Windows 10 to include also Xamarin as my expertise. So we can, as GoedWare company, also offer our customers to release their apps on multiple platforms. Developed several test apps for the Google Store for example TV-Films NL, World Championship Darts 2015, Hawk-Eye Tennis and also developing some in house apps at the moment to be released in the near future on the different platforms.
Have developed several apps for the Windows Phone platform. In house apps for my own GoedWare company for example: TV-Films NL, GlutenInfo and Mijn Tennis for the Dutch market. But also apps as freelancer like MEGA Privacy app, Ricoh myPrint app and a serie of top-up apps for Alphacomm Prepaid Services (T-Mobile, Opwaarderen.nl, Aufladen.de, KPN etc).