Not looking for Culture Developers? Find other types of developers: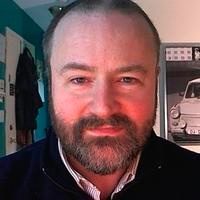 View Profile
Freelance Culture developer in Ashburn, United States
full-stack Python & JavaScript ● IT architect & strategist ● DevOps ● smokejumper
• Expert full-stack Python & JavaScript developer • Full DevOps: project architecture to production deployment at scale • Outstanding trouble-shooter and "OMG! Everything is on fire! HALP!!" first responder • Strong web app, data structures, data science, and visualization skills • Enjoy complex integration and automation challenges • Love mentoring. Half-price rate ($60/hr) for all genuine students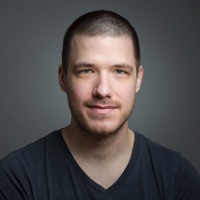 View Profile
Freelance Culture developer in Zagreb, Croatia
Javascript Front End Developer, UX Designer, Consultant
I am a development and UX design expert who helps companies build complex custom-made web applications by focusing on a single project at a time, having an agile proactive approach, and building software with business goals in mind. Through my boutique consultancy — codetree.co I work with established companies and passionate entrepreneurs to help them map out, design, and deliver their most important projects on time. Things I value: - Effective communication that keeps everyone informed and on the same page - Delivering weekly measurable results by showcasing working and improved software - Simple and transparent relationships in which everyone can speak truthfully Reach out and let's discuss your current challenges and future plans. At that point we will have a better idea as to whe...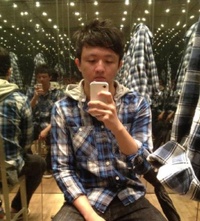 View Profile
Freelance Culture developer in Hong Kong, Hong Kong
Full Stack Developer and Entrepreneur
A serial entrepreneur that has entered multiple US accelerators (one of them is Top 20). Process with technical knowledge helps me bring ideas into real product that people enjoys.
View Profile
Freelance Culture developer in Zaragoza, Spain
Systems Engineer and DevOps advocate
I'm a passionate about IT. I really love to understand how each piece engage with each other in this big puzzle Internet and computering is. I don't like to work without having all the understanding needed to analyze and solve any problem in each matter I work with. Those are the reasons why FLOSS (Free/Libre OpenSource Software) is other of my passions, because working with FLOSS allows you to look into any problem until you find the exact line of code that is causing trouble. Those are not the only reasons I love FLOSS, of course. I love working in community, demonstrating the power of the crowd intelligence and making this world a better place. My goal in my professional life is to create some start-ups under my own agile/devop

culture

influenced convincements, merging b...
View Profile
Freelance Culture developer in Clapham, United Kingdom
Experienced full stack developer
Experienced full stack developer with a wide range of experience across technologies. 10 years experience with Ruby on Rails, seasoned Ember.js developer and contributor, comfortable in deployment and administration, DevOps and data projects.
View Profile
Freelance Culture developer in Brno, Czechia
jack-of-all-trades programmer
I'm a programming and devops enthusiast not settled on a single platform. I enjoy working with multiple environments, technologies, and languages simultaneously, always exploring, comparing, and contrasting them, widening my knowledge, and bringing ideas from one to another. I have experience with console, desktop, and web applications and services development small and large, using both statically and dynamically typed languages. I'm not the usual certified developer/analyst/architect by the template. I'm a jack of all trades and I believe there are uses for our kind. http://stackoverflow.com/cv/jandzurek http://linkedin.com/in/jandzurek http://github.com/famousgarkin
View Profile
Freelance Culture developer in Hoofddorp, Netherlands
DevOps & Node.js Engineer @ nearForm
Software engineer with an eye for devops specialized in infrastructure and server side applications that are highly available and easily scalable. I practice agile kanban and I believe in continuous deployment strategies. I am a good communicator and I lead and guide other coders to improve their workflow and personal skills with examples and best practices implementation.
View Profile
Freelance Culture developer in Palo Alto, United States
Engineer, Leader, Builder
Being a hands-on programmer I spend part of my day building and architecting technical solutions. For me great technology is built by great teams. I am passionate of building the

culture

for high-velocity teams to thrive in. I have been the first engineer in companies and growing the technology stack and team as startup grows. I have consulted with teams and organizations to improve their technology footprint. I believe in taking small steps each day to build a successful business.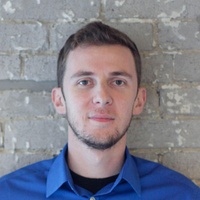 View Profile
Freelance Culture developer in Ashburn, United States
Senior technology leader, serial CTO, founder, advisor
Erik Levinson is a senior technology leader who's passionate about delivering high-quality software. Erik's career spans over a decade of diverse roles in support, QA, operations, development, infrastructure, and technical leadership in B2B, B2C, and public sector organizations. As CTO at Uberflip for the past four years, Erik built and led a dev/QA/ops team responsible for delivering a highly-available, secure, and highly-scalable SaaS platform serving such enterprise customers as HP, Cisco, UPS, Deloitte, SAP, Oracle, PwC, JP Morgan Chase, and others. Erik is the co-founder and former CTO of a Canadian regional telecom company, where he developed and commercialized innovative technologies. Erik is also highly active in Toronto's tech community, including co-organizing the Toronto CTO...
View Profile
Freelance Culture developer in Seattle, United States
SRE at DataDog
Deep generalist with experience in infrastructure automation, IT operations, metrics and measurement, process reengineering, automation, release and change management, system architecture, and security. Industry exposure includes internet marketing, telecom and financial industries. Specialties: release management, process engineering, automation, audit, security, metrics and measurement, devops, system engineering, java performance and scalability
Are You a
Culture
Developer?
Get paid while making an impact. Become a Codementor for the next wave of makers.
Apply Now