Freelance Cuda Developers Available for Hire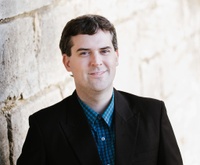 Hire Now
Freelance Cuda developer in Success, Australia
Computational physicist
During my postdoctoral job I wrote a CUDA-enabled application that streamed data through multiple GPUs for synthetic seismic wave propagation. My experience with

CUDA

has fallen behind lately as I am actively focussed on OpenCL as a more general purpose compute platform.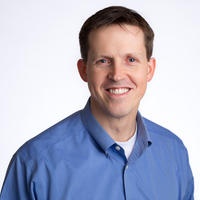 Hire Now
Freelance Cuda developer in Hillsboro, United States
High-performance developer, CUDA ninja
6 years doing high performance applications at NVIDIA.

CUDA

C,

CUDA

Fortran, OpenACC
Hire Now
Freelance Cuda developer in Guadalajara, Mexico
Medical Imaging and Modelling developer
I have developed multiple high speed software solutions in cuda, from raw 3D file conversion, to automated analysis of medical data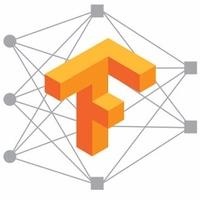 Hire Now
Freelance Cuda developer in Santa Clara, United States
Worked at NVIDIA, published a paper on CUDA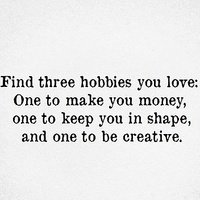 Hire Now
Freelance Cuda developer in Astana, Kazakhstan
used on my PhD project, write related articles
Hire Now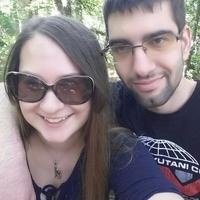 Hire Now
Hire Now
Freelance Cuda developer in Seattle, United States
Data Engineer at Nuiku, Inc.
Progress is infinitesimal most of the time: how do we measure it? Do we add to progress combinatorially? Are relationships between highly-connected data, people, ideas, products, and services more crucial to understanding the big picture than knowing each element alone? How can we leverage technology to not only understand the world, but make the world a better place? Let's hack the future.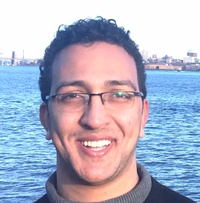 Hire Now
Freelance Cuda developer in Assiut, Egypt
Senior Software Engineer
Detail-oriented software engineer and backend developer with 6+ years' success developing complex and innovative solutions. Solid research knowledge with experience analyzing algorithms and solving comprehensive problem with cutting-edge technologies. Advanced skill with coding practices, peer to peer code reviews and debugging & testing. Technical proficiencies include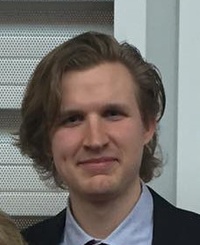 Hire Now
Freelance Cuda developer in Edmonton, Canada
Jack of All Trades (JS, Python, C(++|#), PHP, HTML, CSS, SQL)
I would consider myself a backend engineer with passable design skills I was educated in Computer Engineering, which was a 50/50 split between circuit design and computer science with some added signal processing thrown in. During my co-op work terms, I gained experience in PHP, C#, HTML/CSS/JS, Linux scripting, and database administration. As well I learnt app development (both native iOS/Android as well as Cordova-based hybrid apps using JS) In my free time, I write prototypes for ideas that I have, try out new languages and keep up to date on exciting tech. Notable side-projects include: - An Arduino guitar pedal using DSP for effects - A spatula-wielding robot to flip pancakes (badly) - A multi-client wifi instrument using a Raspberry Pi, and some speakers (in C)
Hire Now
Hire Now
Freelance Cuda developer in Olivos, Argentina
Software Engineer | Freelancer
I'm a software engineer graduated from college in Bs As, Argentina. I mainly work as Full Stack Ruby on Rails / NodeJS Developer. In my free time I co-created a mobile runner game called Foxy Fox for Android in Unity3D, Blender and Photoshop. For my thesis I designed and developed a 3D graphics engine in C++ and OpenGL with GLSL shaders, with a component-based architecture, Phong lighting, SSAO, texture and normal mapping, and deferred rendering among other techniques. One of the most difficult assignments I had was to develop an encryption algorithm in CUDA, where every core of the GPU encrypts different blocks of data in parallel, with eleven steps of obfuscation. I've also developed a PHP framework from scratch with MVC architecture, CRUD operations, a router, templates for views re...
Hire Now
Freelance Cuda developer in Maceió, Brazil
Experienced mechanical engineer with diverse programming and algorithm development capabilities
I am a mechanical engineer, specialized in optical metrology and thermodynamics. Due to my over 15 years experience in product development and project work I can offer a wide variety of services. Besides the classical skills of a mechanical engineer I have due to my long experience in optical metrology excellent programming skills. Most work in image processing and optical metrology is done using software algorithms, usually requiring high speed data processing, including hardware addressing and the development of sophisticated algorithms. That is where I take most of my experience from. Besides I always programmed other things, like websites (wordpress), data bases, embedded devices and so on.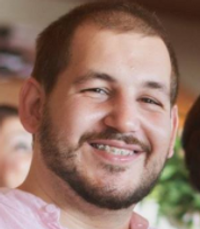 Hire Now
Freelance Cuda developer in Querétaro City, Mexico
Full Stack C++ Senior Developer
I am an expert in C++ developer, application and library design. Autogeneration of documentation compliant code. Porting of algorithms to parallel using OpenCL and CUDA, with integration on Cloud Computing using Python 3.x and Boto library. Writer of LaTeX documents and vector graphics design.
Hire Now
Freelance Cuda developer in Rio de Janeiro, Brazil
FullStack App developer and Data munger
I'm a fullstack developer with 4+ years of experience, put multiple apps into production using various technologies. Using mostly React Native recently for apps with a Express/MongoDB backend. Also have years of experience with data mining/analytics and numerical methods, GPU programming (OpenCL/CUDA) included. As of late I'm also interested in machine learning, specially image recognition/segmentation with keras or tensorflow.
Are You a
Cuda
Developer?
Get paid while making an impact. Become a Codementor for the next wave of makers.
Apply Now