Freelance Cto Developers Available for Hire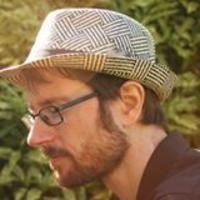 Hire Now
Freelance Cto developer in Islington, United Kingdom
CTO and full stack/CMS developer on MS stack, 22 years experience
I was the

CTO

at a startup for 4 years, so I have experience of the role in a small organisation, dealing with board and CEO, recruiting and running a team.
Hire Now
Freelance Cto developer in Montreal, Canada
CTO, Software Engineer, Entrepreneur
Helping small teams and individuals reach their full potential as software craftsmen while delivering working, valuable software to ens users.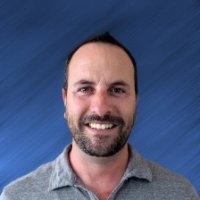 Hire Now
Freelance Cto developer in Philadelphia, United States
Cofounder, CTO at Diagnostic Driving
I'm a Startup

CTO

-- with solid experience as a builder and leader of builders. I love building teams. As a technology leader, I believe that job satisfaction is core to extraordinary performance and success. I excel at translating tech-speak to human for customers, stakeholders and prospects. I thrive in fast-paced, deadline-driven environments and love being a part of enthusiastic, driven teams. As a programmer, I am a front-end expert with a full-stack foundation and my career expertise in visual art and design gives me a keen eye for product design and usability.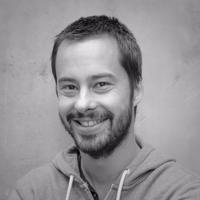 Hire Now
Freelance Cto developer in New York, United States
Fullstack Javascript nerd with 10 years experience.
CTO & Co-Founder of Pippa.io, 10 years web engineering experience. Worked at iHeartRadio (75 million users), Victoria's Secret ($2B sales/year), Domani Studios and Euro RSCG.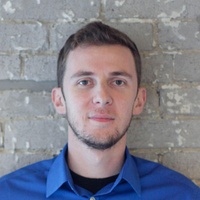 Hire Now
Freelance Cto developer in Ashburn, United States
Senior technology leader, serial CTO, founder, advisor
Erik Levinson is a senior technology leader who's passionate about delivering high-quality software. Erik's career spans over a decade of diverse roles in support, QA, operations, development, infrastructure, and technical leadership in B2B, B2C, and public sector organizations. As

CTO

at Uberflip for the past four years, Erik built and led a dev/QA/ops team responsible for delivering a highly-available, secure, and highly-scalable SaaS platform serving such enterprise customers as HP, Cisco, UPS, Deloitte, SAP, Oracle, PwC, JP Morgan Chase, and others. Erik is the co-founder and former

CTO

of a Canadian regional telecom company, where he developed and commercialized innovative technologies. Erik is also highly active in Toronto's tech community, including co-organizing the Toronto CTO...
Hire Now
Freelance Cto developer in Salt Lake City, United States
Seasoned software developer, DevOps engineer, and manager
Brand new to Codementor! I am an experienced full-stack developer and DevOps engineer. My specialties include code refactoring, adding automated tests to legacy code, optimizing developer productivity with great development environments, continuous integration, and performance optimization and caching with Nginx, PHP-FPM, MySQL/Percona. Also very experienced with large Sphinx search deployments.
Hire Now
Freelance Cto developer in Detroit, United States
CTO at Sift
I like creating apps that people find fun and useful. I have been developing software applications for more than 15 years. 7 years of iOS. Current Languages: Swift and Javascript
Hire Now
Freelance Cto developer in Ashburn, United States
Founding Team at Mitoo
I am a San Francisco based software engineer. I have also been a startup co-founder, web agency director, and engineering team lead. My interests lie in solving business problems with technology (rather than technological problems for their own sake). I do most of my work in Ruby/Rails where I have extensive experience building large, non-standard applications that scale excellently. However, my interests and experience are both much broader.
Hire Now
Freelance Cto developer in Mishicot, United States
CTO and Rails Developer
I am a

CTO

and Rails Developer looking to pass my knowledge on to others.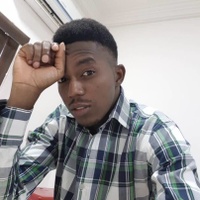 Hire Now
Freelance Cto developer in Lagos, Nigeria
CTO at Hotels.ng, Full Stack Developer & DevOps Engineer. Organiser of Laravel Nigeria. I also tweet a lot, sigh.
I am currently the

CTO

of a company in Lagos, Nigeria. I am also the founder of CreativityKills, a web development agency in Nigeria. I do guest writing for websites like Pusher and Scotch.io. I have over 12 years development experience, primarily in PHP and Frontend. I have expertise in management, DevOps, User interface design, and technical writing.
Are You a
Cto
Developer?
Get paid while making an impact. Become a Codementor for the next wave of makers.
Apply Now