Find a mentor

Web Programming

Mobile App Programming

Programming Languages

Data Science /Engineering

Database /Operations

Others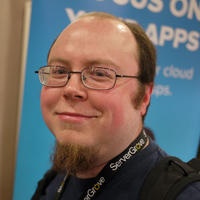 Chris Tankersley
$15.00
For every 15 minutes
I am a full-time PHP programmer and server administrator from Northwest Ohio. I work with many different frameworks in PHP as well as Drupal and Wordpress. I am also an author and speaker on many different programming topics. I also teach classes through [php]architect on general PHP programming and Drupal. I am also the founder of the Northwest Ohio PHP User Group.
I've been a full-time PHP developer for 10 years, have written articles and spoken at many different conferences about various topics, and run the Northwest Ohio PHP Users Group.
I have been working with Docker for nearly two years. I've given talks about getting developers up-and-running on Docker, as well as released a book titled "Docker for Developers".
I work for a company in D.C. which specializes in Drupal. I'm also writing a book that details Drupal development, and will be teaching a tutorial class at [php]world about modernizing Drupal development. I've also given a few talks about Drupal development as well.