Freelance Csv Developers Available for Hire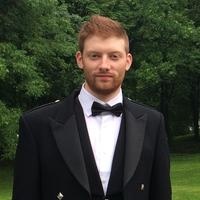 Hire Now
Freelance Csv developer in Camberwell, United Kingdom
CTO at Draft AI | #1 CodeMentor for Python, JS, Node, React for now - still working on the others ;)
I'm a Scotsman living in London. I have over 10 years experience coding. I have a first in Computer Science, worked at one of the top cyber security consultancies and am doing some freelance work alongside my startup. Feel free to schedule a session with me: https://calendly.com/martindavidfoley1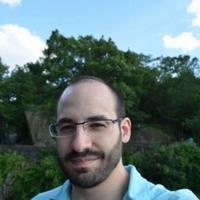 Hire Now
Freelance Csv developer in The Bronx, United States
Freelance developer with expertise in PHP / Laravel, JS / jQuery and Java.
NYC based developer with 8+ years of experience, mainly with Java, PHP, Javascript and Python. When I am not freelancing I like to help developers on CodeMentor make their projects a success or to help them through the learning process. Mentoring: I like to tailor my mentoring to the particular client. If you are a student learning programming for the first time, I will take you step by step so that you are the one solving problems as we go, with a little help from me. Or perhaps you are working on your own project and need results fast, in which case I can provide solutions and tradeoffs between them so you can learn and make an informed choice. My background: I come from 5 years experience in backend Java at a Fortune 100 company. After leaving that company, I have spent the past two y...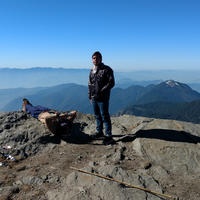 Hire Now
Freelance Csv developer in Varanasi, India
An enthusiastic programmer and a data scientist.
I have experience of working with various programming languages like C, C++, Python, SQL, JavaScript, HTML, CSS, etc. I have been doing competitive programming from last 3 years with C, C++ and Python. I spend my time by solving different problems related to the field of competitve programming which helps in the development of my problem-solving skills and doing small projects of my own in the field of machine learning which helps me learn new concepts and developments in the field of machine learning. I am passionate about learning the applications of machine learning in software developments and various other fields like medical, finance, etc.
Hire Now
Freelance Csv developer in Jaipur, India
Technical Architect, Software Engineer/Developer, and a Roboticist with passion for Knowledge Flow
Lets connect and start discussing about questions you have or issues your facing. Intro: I am a Software Engineer/Developer with 6+ Years experience in Software Development. My experience and expertise make me a good Technical Architect along with an engineer. I have mostly worked on web/server softwares, middlewares and applications. I have acquired expertise and good experince with following - Specialties (Software/Programming): - Angular 2/4 - Java, Python, Javascript/Typescript, C++ - Messaging, REST, Network Programming(TCP/UDP), Netty, API/SPI Libraries. - RPC (Cross platform, cross language) - Serialization/Deserialization: XML, JSON, Messagepack, YAML - OrientDB, PostgreSQL - Web: NodeJS, Cordova/Phonegap, Canvas/WebGL programming in Javascript, HTML, CSS(Basic) - Designing Perf...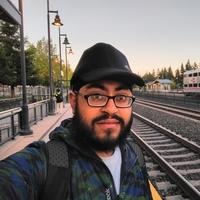 Hire Now
Freelance Csv developer in Varanasi, India
All things python
I am a developer with the SymPy project. I have been involved with the project for over an year. My nights are usually spent coding in python. I also worked on a Google Summer of Code project with SymPy in 2015. This year(2016) I mentored as part of Google Summer of Code for SymPy. I have also given talk at PyCon UK, 2016 and delivered a tutorial on SymPy at SciPy 2016.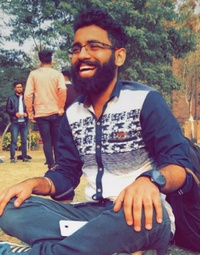 Hire Now
Freelance Csv developer in Delhi, India
Expert Python Developer, Web Developer and Data Scientist.
Ask me anything :) I'll do my best guiding you in areas of front end development as well as back end development using Python, Version Control System (Git) and Machine Learning. Did some awesome projects and work with other startups in Data Science field mainly focused on Computer Vision. Used seaborn and matplotlib libraries for analysing the result of prediction models. I've been to a lot of hackathons, won some of them nationally. Currently, I'm doing independent research on Machine Learning and Computer Vision.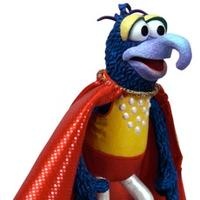 Hire Now
Freelance Csv developer in Raleigh, United States
Professional Rails developer with 10+ apps
I am a professional Ruby and Rails developer. I've been working in Rails for eight years. Previously, I developed in PHP, Perl, Java, C, and other languages. I've been using Unix for more than twenty-five years. I have an advanced degree in computer science from Purdue University and was formerly the Editor-in-Chief of Linux Magazine. You can find much of my own technical publishing on developerWorks.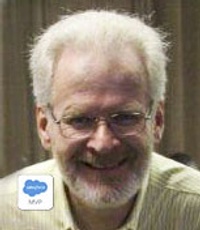 Hire Now
Freelance Csv developer in Dallas, United States
Salesforce MVP, Senior Developer & Technical Architect
I'm a Salesforce MVP and Certified Salesforce Developer who primarily does contract programming and development. You'll frequently find me on Salesforce.StackExchange as crmprogdev helping others with questions about Salesforce. I'm active in the Dallas Salesforce Developer User Group and it's Leadership Team. I also co-lead our Developer I/II Study Group. Recently, I've added to my Salesforce technical skills, attending Salesforce University classes on Web Services (DEV-502) and Lightning Components (DEV-601) . I've also learned more design patterns beyond those specific to Apex/Salesforce as I've transitioned into a Technical Architect Role. I've headed down the Domain Certification track in the Salesforce Architect Academy. Like other developers, I continue to learn new features and ...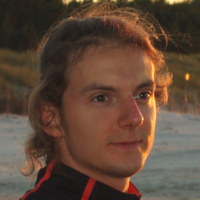 Hire Now
Freelance Csv developer in Krakow, Poland
Python Developer and Trainer. See my website: www.medrela.com
For more info, visit my website: http://medrela.com I'm full-stack Python & Django Developer working for Software Carpentry where I develop AMY - web application used by this world-wide training organization to manage all their 1000 workshops and 25000 learners. The application is open sourced and hosted on GitHub. Read more about me at http://medrela.com/about-me I'm certified Software Carpentry trainer. I conduct my own customized workshops in English or/and Polish in Europe. Feel free to have a look at my training offer at http://medrela.com/training.
Hire Now
Freelance Csv developer in Issy-les-Moulineaux, France
Web architect - PHP Zend Framework - Wordpress specialist - Ionic app - consultant for best choices, tools and open source solutions 10+XP
Nearly ten years of web/development in web agencies in Paris, France.
Are You a
Csv
Developer?
Get paid while making an impact. Become a Codementor for the next wave of makers.
Apply Now