Freelance Css animation Developers Available for Hire
Hire Now
Freelance Css animation developer in San Francisco, United States
Friendly, patient coach for Ruby, Python, JavaScript, Go, Data Science, Big Data, AI, Blockchain, Chatbots, React / Angular / Native. Technical co-founder of VC backed big data startup.
Hey all - I've been developing web applications for 12 years and love teaching, whether it is your first time, you're looking to pick up a new skill, or keep up on the latest technologies. I'm happy to advise also on the best courses to take, how to establish your career, what technologies to learn next, and how to get your first application or company started.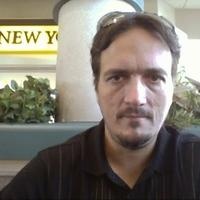 Hire Now
Freelance Css animation developer in Toronto, Canada
Started programming at age 12 in 1988 on a Commodore VIC-20. Worked in multiple industries developing various types of software. Decades of experience.
Hire Now
Freelance Css animation developer in Grand Forks, United States
Full-Stack Web Developer & Hybrid Mobile Developer (Ionic 1 / 2 / 3 + Angular 1 / 2 / 4) | Previously: Senior Software Engineer @ SmartThings / Samsung
Web (JavaScript, Python, Django, Angular) & Mobile Developer (Swift iOS, Hybrid Ionic, etc) passion for building awesome apps that wow. Also have experience teaching command-line tools, Git + GitHub, JavaScript to over 200 engineers at large corporation. Really enjoy teaching programming & application development to anyone looking to become a developer. More Projects can be found on my GitHub: https://www.github.com/northDacoder Languages & frameworks I have experience with: Python Django Javascript jQuery NodeJS AngularJS MeteorJS UnderscoreJS PostgreSQL MySQL Front-end Design: HTML5 Twitter Bootstrap Foundation CSS3 Responsive/Adaptive Design Media Queries Mobile UI Design Mobile Development (Native) iOS 9 + Swift 2.1 Mobile Development (Hybrid)...
Hire Now
Freelance Css animation developer in Richmond, Canada
Full-Stack CEO, Lean Startup Consultant, Super Genius, Force of Nature
A leader. A brother. (Possibly) Your secret lover. Also referred to as "Who was *that*?" or "What just happened here?", Justice Gray is what would happen if a professional wrestler and a computer scientist had a baby, that baby married a hurricane and they had a child named Justice. He is passionate about Lean Startup principles and ideals, and Agile like a vast, predatory bird. Most importantly, he is a builder who loves to build: building applications, building teams, building businesses and building dreams. When he's not saving the world one company at a time, he can be found espousing his thoughts either on LinkedIn or at whoisjusticegray.com. Note: If you are looking for a much less prohibitively expensive - but possibly more talented and equally handsome - resource to singlehand...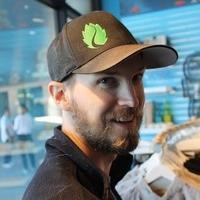 Hire Now
Freelance Css animation developer in Salem, United States
Front end web developer using a modern tech stack to design beautiful mobile responsive applications
I am an OSU grad and wildland enthusiast turned web developer. I would love the opportunity to pass some of my knowledge on and help where I can. Teaching is the best way to reinforce what your already know. If I could help at least one person not have to search stackoverflow for hours it will be worth the endevour.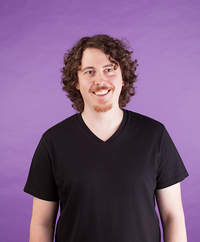 Hire Now
Freelance Css animation developer in Toronto, Canada
Lead Front End Developer
Specializing in responsive web development following the latest best-practices and using a mobile-first approach in the creation of custom websites and web applications in HTML5, CSS3, & JavaScript; leveraging modern libraries such as SCSS, React, & Redux. Leading teams in the development process and establishing internal best practices. Very passionate about projects that are interactive, educational, socially innovative, or environmentally conscious. Building upon my web development experience, in the last 4 years I've been expanding my skillset into the 3D realm with interactive web using ThreesJS for HTML5 games, interactive experiences, and WebVR experiences; as well as games and interactive experiences for desktop and mobile, including VR on the HTC Vive and Oculus Rift, using Unre...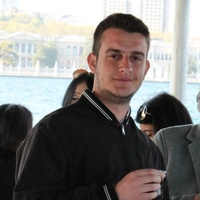 Hire Now
Freelance Css animation developer in Durrës, Albania
Front End Developer inspired by Nature
I am a person motivated by challenges. When I entered the world of programming, all I saw were ever-evolving puzzles waiting to be mastered. My love for nature has greatly affected my programming style. I think the minimalism in nature is powerful as it's not being more than what it needs to be. Communication and diligence are basic foundations to any professional projects. However, I believe open-mindedness and a light spirit is equally important. Please feel free to contact me whenever you need Wordpress or Front End help.
Hire Now
Freelance Css animation developer in Playa del Rey, United States
Full Stack JavaScript Engineer with a passion for teaching
My name is Steve and I am interested in helping others navigate the fast paced field of web development. I have been developing websites since the 90s and have 3 years experience teaching at the collegiate level from teaching at General Assembly, Marymount College, and Syracuse University. I am currently the lead on a project at Symantec Corporation, where I oversee and develop UI components for enterprise web applications using AngularJS. My expertise stretches beyond this framework into ES6, Node Express, CSS architectures, and I am particularly strong in the area of computer graphics. Hire me today and you will find a passionate teacher who wants to help the next generation of engineers build performant web experiences.
Hire Now
Freelance Css animation developer in Bengaluru, India
Lead Frontend Engineer. UX/UI and Software Architecture.
Works have been featured in Apple Keynote Events at the launch of iPad Pro and iPhone 6S. I am a front-end expert with a decade of experience in building web applications. HTML/CSS, Bootstrap, jQuery, React, AJAX, ES6+, SASS, Gulp, Node.js etc are some of the most common tech I work with. Started out early on during school with dynamic web-development and search engine optimization. I have specialised in crafting isomorphic front-end applications with responsive and elegant user experiences. I believe in thinking as the end-user and building something that everyone would love to use. The previous stints at various companies like Fab and Hem have helped me gain deep insights in achieving consumer satisfaction with intuitive design.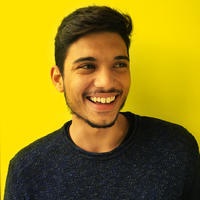 Hire Now
Freelance Css animation developer in Rio de Janeiro, Brazil
Full-Stack Software Developer at Globo.com
Always curious, I began my study of the web and other technologies when I was 13 years old. I also love the psychology field and how it fits perfectly into creating products. I'm always looking to use the new market trends, and, to keep me updated, I give speeches, write blog on subjects I'm studying, attend to conferences and I'm always trying to teach what I learn. I also have another blog called Nômade na Web, where I write about working remotely, digital nomads, life experience and productivity.
Hire Now
Freelance Css animation developer in Larkspur, United States
Full-stack CTO Javascript Engineer (NodeJS and React), 15+ Yrs engineering, 3 Yrs teaching
❖ Experienced CTO and Solutions Engineer, raised VC and built two web apps from the ground up on founding team ❖ Independently, built, launched, grew, and sold a top iOS app to 1M users ❖ Have programmed in Perl, PHP, C, C#, C++, Objective-C, Ruby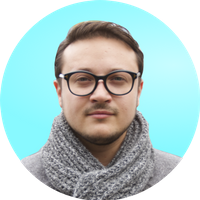 Hire Now
Freelance Css animation developer in Kiev, Ukraine
UX/Product Designer & UI Developer with 10+XP
Im expert UI/UX developer and designer with 9 years experience in design and 4 years in development. I'll be glad to help you with ui/ux for mobile and web apps. Also im professional coder.
Hire Now
Freelance Css animation developer in San Antonio, United States
Test-driven Front-end Engineer, Accessibility minded, Performance conscious
I have 10+ years experience as a Front-end Engineer. I help run Hill Country JS, a Front-end meetup in San Antonio. In my free-time, I help maintain frontendtesting.com, visualregressiontesting.com, and answer Stack Overflow questions and participate in several front-end related coding chat rooms. I've presented multiple times on Front-end topics at various conferences, including CSSDevConf, SassConf and HTML5.tx. In my free-time, when I'm not playing with my kids, I dabble in tabletop gaming, piano and gardening.
Hire Now
Freelance Css animation developer in Baden, Switzerland
Freelance full stack developer
I am a freelance full-stack web developer and consultant specialising in Javascript, HTML5, PHP, Symfony 2, Flex and Flash. I am knowledgeable and experienced in a wide variety of technologies, languages and platforms. I am also highly skilled in software engineering and systems architecture and my work is always robust, reliable, maintainable and elegantly coded. I have over 12 years hands-on experience in the industry and hold a degree in Computer Science from the University of Edinburgh.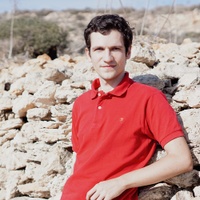 Hire Now
Freelance Css animation developer in Beiuș, Romania
Full Stack, *nix user, Pianist, College Dropout, Vegetarian, Jesus follower
Hi! My name is Ionică Bizău. If you're having problems pronouncing it, you can simply call me Johnny (that's how "Ionică" is translated in English). I work as full stack developer since 2012, with Node.js & JavaScript. Before that, I was creating WordPress sites and HTML/CSS apps. Currently I'm doing the best in Node.js (including command line tools), JavaScript, SVG (d3, svg.js). If I can help, I'll definitely do it, as long your app is not promoting things which tend to be potentially immoral. For example, I'm happy to help you build an e-shop, but I won't build an e-shop designed specifically for selling wine, since I'm against the use of alcohol for drinking. ♦ Node.js: 4 years of experience, ~600 packages published on NPM ♦ JavaScript: 4 years of experience, lots of libraries yo...
Need to Hire a Senior
Css animation
Developer?
Get Started
Are You a
Css animation
Developer?
Get paid while making an impact. Become a Codementor for the next wave of makers.
Apply Now