Freelance Css 3 Developers Available for Hire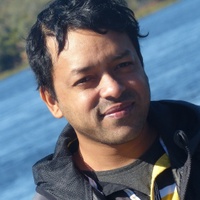 Hire Now
Freelance Css 3 developer in Ferny Hills, Australia
Full Stack Developer (Java / JavaScript)
I love programming, and strongly believe that IT is the key to bringing change to people's lives. For that matter learning new technologies is my passion. Solving others' problems through innovation and technology in a remarkable way is my dream, and I am never tired of doing what I truly love. Some other bullet points about me: - 10+ years of active involvement in software development - Full stack developer (from inception to deployment : from database to presentation) - Special expertise in Java / Spring, JavaScript, HTML5 and CSS3 - Fluent and habituated at Test Driven Development (TDD) - Experienced in software architecting and analytical problem solving - Proficient in Enterprise Application Integration (EAI) - Worked on a number of G2B and B2B integration projects; Also have hands-o...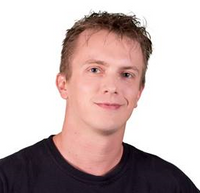 Hire Now
Freelance Css 3 developer in Winter Garden, United States
Full Stack .NET Developer
I am an experienced full-stack software developer with over a decade of design and programming under my belt. Projects I work on are built through iterative, test driven development. This allows me to finish projects in a timely manner, while also assuring that they are bug free and every part of the application works as expected. Some of my website specialties include single page websites, refactoring legacy code, and responsive layouts.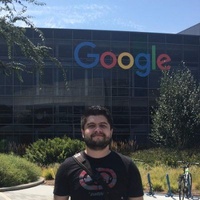 Hire Now
Freelance Css 3 developer in Bogota, Colombia
Full stack developer and UI motion desiger
My goal is to dive in the knowledge, understanding and innovation of software engineering, Constantly learning new techniques and methodologies to better help people reach their goals with the help of software applications across a variety of domains such as web, mobile and desktop. I´m currently obsessed with the design and creation of beautiful web user interfaces than link together art ,functionality and user experience.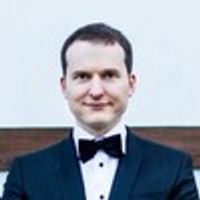 Hire Now
Freelance Css 3 developer in Waterford, Ireland
Full Stack Web Developer
I am a senior full-stack software developer with over nine years of experience in many different languages and technologies. I write quality code - secure, performant and tested. I specialize in writing modern progressive web apps with Angular in the frontend and Django Rest Framework API in the backend. I also optimize performance and update legacy Django apps.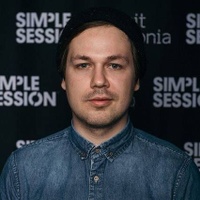 Hire Now
Freelance Css 3 developer in Copenhagen, Denmark
Frontend developer, ui designer
I am experienced developer/designer with more than 5 years experience in web development. My expertise are Ui design and frontend development (Javascript and html/css). Have worked mostly with Magento and Wordpress cms systems.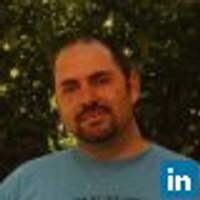 Hire Now
Freelance Css 3 developer in Villa Ballester, Argentina
Full Stack Python Developer / DevOps
IT professional with over fifteen years of expertise in software development with a variety of software development skills that include API Development, E-commerce integration, DevOps, architecting custom solutions, and creatively solving problems. • Strong analytical, database design and data modeling skills. • Good attention to detail. • Skilled in client/server web-technologies. • Experience in project management, architecture creation. • Self-motivated, strong team player. My technology summaries are as follows: * Front-end Skills: Javascript, HTML5, CSS3, Bootstrap, Vue.js, and jQuery among others. * Back-end Skills: Python(Django), PHP, Node.JS/Express.JS * Database Development, Utilization, Optimization and Administration (MySQL, MSSQL, MongoDB, PostgreSQL) * Mobile application...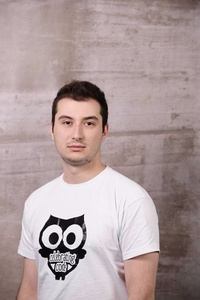 Hire Now
Freelance Css 3 developer in Skopje, Macedonia
Full Stack Developer
I'm a software engineer working in the past few years for a major swiss bank. Currently I'm more focused on the front-end part of the web development.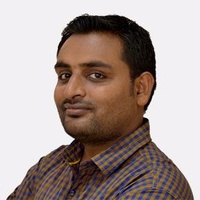 Hire Now
Freelance Css 3 developer in Ahmedabad, India
Expert Angular, JavaScript, Node, HTML5, CSS3 Developer
I am a Full-stack developer with a Bachelor of Computer Application (B.C.A.) from Gujarat University and 10+ years of enterprise software development experience I am experienced in web and mobile development with the front end, back end and DevOps technologies using AngularJS, JavaScript, NodeJs, PHP, Java, Ionic, git, docker, AWS, Google Cloud, HTML5, CSS3, YUI, Bootstrap, JQuery. I have has vast experience in crafting architecture, design and development best practices for UI that enables teams to be their best. My work has been recognized by fortune 100 clients and has been appreciated for my contribution in various projects.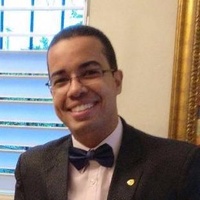 Hire Now
Freelance Css 3 developer in Oviedo, Dominican Republic
Working with Frontend technologies, 5+ years of experience
Passionate about web design, I have had the opportunity to work with good professionals in my country with whom I have acquired the knowledge and experience in webapp design. More than 10 years of experience working web projects. My beginnings were working as a developer of multimedia projects for students in one of the best universities in Santiago de los Caballeros, Dominican Republic. Then working as an independent, will collaborate in more than 10 projects such as: programmer templates, code developer, frontend, among other tasks assigned. In addition, I have worked for companies such as OD Soluciones EIRL https://odsoluciones.com/, Tres Mentes SRL https://3mentes.com/ as a template designer for WordPress.
Hire Now
Freelance Css 3 developer in Troy, United States
Web Designer willing to go the extra mile
Navigating Web Design and HTML + CSS comes naturally to me. I understand the relevance of future technological direction and its impact on the design formats we use today. Just as I love Web Design, HTML and CSS, one of my passion is to share my experience and knowledge through collaboration where all participants benefit. I make sure every person I mentor takes away new, solid knowledge conducive to their fields. I mentor with simple to understand language and terminology, clear examples and honest patience. Every time you have a lesson with me, I guarantee you will level up. 🎓 My knowledge in Web Design can be found in further detail in Smashing Magazine: https://www.smashingmagazine.com/author/ricardozea/ If you are more interested what I have to say about this realm, below are t...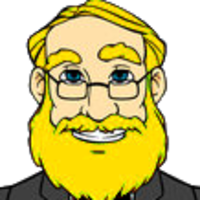 Hire Now
Freelance Css 3 developer in Chicopee, United States
I haven't had a dissatisfied client yet
MS in Computer Science with over 12 years of professional experience from IBM to startup founder to freelancer with a lifelong ♥ for coding. I've published two IT books; expect excellent communication skills and professionalism.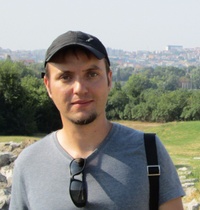 Hire Now
Freelance Css 3 developer in Amsterdam, Netherlands
Full Stack Developer
I'm professional back-end and front-end developer with 9+ years of experience. Has architected and implemented lots of web apps. Always keeping in mind client needs, deadlines, and proactively suggesting best ways to achieve customer goals. Passionate about new technologies and best software design practices.
Hire Now
Freelance Css 3 developer in Lafayette, United States
Business Starter, Software Consultant, Full Stack Web Expert, Serverless Pundit
Business Starter, Software Consultant, Rubyist, CrossFit Nerd, Amateur Triathlete, Father, etc. BusyConf.com Founder. ChargeStack.com Founder. Owner of McGeary Consulting Group.
Hire Now
Freelance Css 3 developer in Northampton, United Kingdom
What do you need help with? Drop me a mesg. I'm based in the UK.
I'm a full stack web developer from the UK. Currently building web apps with Meteor JS and Angular JS. Also have a lot of experience with Shopify app and theme development. Historically i specialised in WordPress theme development working as the lead developer @ Knacc building premium themes. I have also developed a number of PHP web applications using the Codeigniter framework. I come from a design background and have 8 + years front-end / UI design experience. LESS / SASS, Grunt, Bower, GIT are my everyday tools. Drop a message if i can be of any help.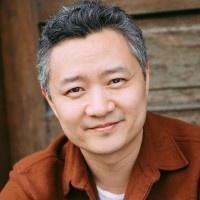 Hire Now
Freelance Css 3 developer in Vancouver, Canada
Full Stack Javascript Developer / Account Manager
Currently working alongside the talented and agile PayWith Worldwide team, to build enterprise-scale loyalty, rewards, and gifting programs, on PayWith's unique and bleeding-edge technology platform. Keen on understanding the client's needs at a deep level, I enjoy collaborating with technical resources to deliver flexible, robust and user-friendly solutions and products. Previously, as a member of the MODX pro-services team, I delivered scalable, high-performing web sites and applications to Fortune 500 and small business alike. MODX, LLC is the company behind MODX CMS, the 4th most commonly deployed open-source CMS in the world. Downloaded millions of times, and deployed on hundreds of thousands of sites worldwide, MODX has become a staple tool in the open-source web development communit...
Are You a
Css 3
Developer?
Get paid while making an impact. Become a Codementor for the next wave of makers.
Apply Now