Not looking for Crypto Developers? Find other types of developers: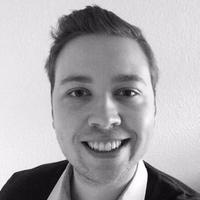 View Profile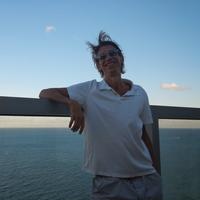 View Profile
Freelance Crypto developer in Miami, United States
Network Security, Linux, Penetration Testing. Azure/AWS Cloud, Compliance, Best Practices, BlockChain, ICOs, Crypto-Currency, Asterisk, FreePBX, etc. Over 25 years experience.
Since 2010 have been working with the blockchain as a miner, then became a developer aproximately 3 years ago. I generally use solidity to develop smart contracts. I can create an New Coin for marketing and ICO.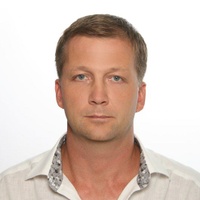 View Profile
Freelance Crypto developer in Kiev, Ukraine
Crypto & Smart card developer
Secure implementation of

crypto

algorithms, hardware-optimized implementation, EMV/CC EAL security certification of cryptographic library
View Profile
Freelance Crypto developer in San Francisco, United States
Multidisciplinary engineer and entrepreneur with a reliable history of product improvement and hands-on experience in small and large teams. Former EMT, machinist...
Applied cryptography and appsec. Experience with protocol design and application security concerns, especially in Python.
View Profile
Freelance Crypto developer in Sooke, Canada
Web Software Systems Consultant
I have a keen interest in public-key and related cryptography as an underpinning for distributed systems and secure data.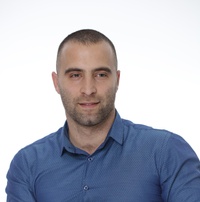 View Profile
Freelance Crypto developer in Paris, France
iOS Software Architect
10+ years of experience with iOS and over 135 iOS applications written in Objective-C and Swift. 10+ years of lecturing experience (iOS, OOP, Software Architecture) Lecturing others is my first love - and I have a tone of experience in that field. I started teaching others math, electronics, electrotechnic and after some time - I've started working for couple of IT schools where I teach iOS and learn people to think differently. Check out my blog: https://djuroalfirevic.com
View Profile
Freelance Crypto developer in Fort Lauderdale, United States
OSX and iOS developer since their releases.
I have developer commercial security products such as encrypting flash drives for Lexar Media. I am very involved in symetric encryption both in implementing and secure usage.
View Profile
Freelance Crypto developer in Ljubljana, Slovenia
Entrepreneur and Ruby & Javascript Consultant
I am a geek, visionary, startup enthusiast, occasional tech blogger, software developer & entrepreneur and most of all a salesman. I am simply uninterested in mediocrity. I don't settle for average. People say I have a mind that is always running--I'm just that guy who's guilty of staying up all night thinking about how I can be truly exceptional at what I do. You might call this a truly positive or competitive spirit, but I call it passion. I have cofounded that received +$1 million funding. I do web application (ruby on rails, padrino, lotus, javascript, haml, sass, css, twitter bootstrap, backbone.js, angular.js, sails.js, loopback, MEAN stack, ember.js, d3, react, ionic, cordova, phonegap, jquery, sinatra, less, bdd, spec, cucumber, tdd), mobile devices (objective-c, swift, iPhone, i...
View Profile
Freelance Crypto developer in Alblasserdam, Netherlands
Polyglot developer with an obsession for modularity
I'm a self taught developer, and ever since my first job, given enough time at a workplace I've always become the guy who people go to when they're stuck, and I've enjoyed doing the same on various online communities. I've always found those interactions very rewarding, I find it much easier to apply myself in a focused way to helping other people solve their problems. I really believe in the "teach a man to fish" cliche. If you are a student or need help working on open source, I offer a 50% rate reduction. Note that I will not solve exercises/assignments for you, I am only willing to help you to solve them yourself. Finally, I suggest you check out this great write up by Adam Goldman, another mentor on this site, which has some great tips on how better utilize this service https...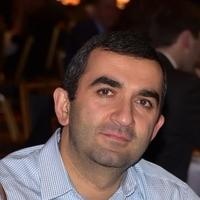 View Profile
Freelance Crypto developer in Newtown Square, United States
Senior software engineer
I am a software engineer with over 15 years of experience in a wide variety of business applications. I have extensive hands-on experience in software design, architecture, implementation and integration.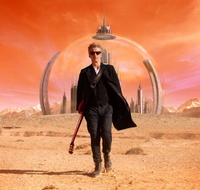 View Profile
Freelance Crypto developer in Chicago, United States
I Took the Long Way Round
I've been developing software for everything from 8-bit CPUs to multi-node high performance supercomputers, and worked in nearly every industry there is. Much of my code even from 20 years ago is still running reliably, and all of my life-critical code is still around because it's difficult to verify those applications. I've even written full custom emulators to avoid recertification costs, including system idiosyncrasies many customers had used over the 25+ year span of the product we were replacing. At every job, and on every contract, I treat it as an opportunity not only to help people see new methods, but especially to understand and learn how other people feel, think, and view what they do, and then find ways to connect with them so we all feel comfortable enough to work at our best...
View Profile
Freelance Crypto developer in Washington, United States
Web Software Engineer
I am making the world better by contributing to open source technologies for organizations and communities specializing in web applications. Ive contributed to projects that span the world and help people have a better relationship with technology on the web. Here are some of my projects: Django Activity Streams: Generates activity stream feeds for your websites so your users can know what other users are doing https://github.com/justquick/django-activity-stream Google Image Chart Wrapper for Python: https://code.google.com/p/google-chartwrapper/ Used by many sites around the world including Interlegis which helps the citizens of Brazil better understand their voting results. http://www.interlegis.leg.br/ PyGoogleVoice: Python wrapper for the Google voice "API". Lets you connect to the ...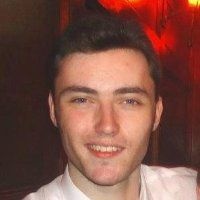 View Profile
Freelance Crypto developer in Glasgow, United Kingdom
Expert Web Developer | PHP | MySQL | Javascript | JQuery | Java | SEO | Interviewer
I've been building for the web since I was a teenager and have over a decade of experience -- but you never stop learning in this industry! I'm most often found working with PHP, a language on which multiple high-traffic sites I've managed are built upon, but I have experience and proficiency in a wide-range of technical areas, from server management to cryptocurrency programming. I'm enthusiastic about good quality code, user-experience, and helping people where possible.
View Profile
Freelance Crypto developer in Centreville, United States
President/Founder at Code Corps
GitHub Repository: http://github.com/jacobheater I am an engaging individual with a strong passion for software architecture. I have excellent interpersonal skills, and communicate well in both oral and written forms. I am a natural leader and have experience in leading a team of developers, client presentations, meetings, and exhibit good leadership characteristics. I have software architecture experience in small and enterprise level applications, and am highly experienced in the SDLC process. I enjoy working in a team setting, in fast-paced environments and leading a team to success. I believe that writing high-quality code is a must, not a nice-to-have, and I enjoy mentoring developers and learning from other people. I am highly skilled in multiple programming languages and platfor...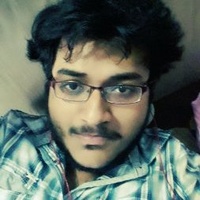 View Profile
Freelance Crypto developer in Mumbai, India
SDE Intern at Microsoft
Senior Undergraduate at Indian Institute of Technology (BHU), Varanasi Experienced Programmer in C, C++, Java, and Python. Also a Stargazer and an Otaku.
Are You a
Crypto
Developer?
Get paid while making an impact. Become a Codementor for the next wave of makers.
Apply Now