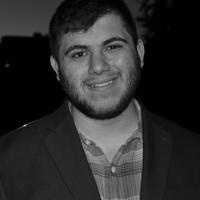 Cristopher
I'll teach you how to build reliable software.
$25.00
For every 15 minutes
I develop production-grade software as an entrepreneur in Silicon (V)alley. I'll take you from a hobbyist to an engineer who is ready to crush it in the workforce. I'll teach you the basics of software architecture along with — • Python, Django/Flask • Docker, Compose • AWS, DevOps, Lambda • Marathon+Mesos
Eastern Time (US & Canada) (-05:00)
English
Average Rating
4.9
(15 ratings)
Cristopher was great. He helped me to get my assignment done fast and received a good grade for it.
Cristopher understood the scope of my project rapidly, and applied an excellent Python and Machine Learning skillset to the data to help me to draw conclusions. He's personable and I'll be happy to work with him again.
excellent, fast, communicative. recommended!
Excellent. Helped me resolve the issue in a quick manner.
Good stuff. I think it definitely ended up taking a bit of time just because of the strangeness of my use case. Though I'm sure if it were a more straightforward issue Christopher could solve it quickly.
Great tutor. Thank you for all of your help!
Super smart. Always helpful.
Cris was very helpful and answered all questions that I had. It's obvious that he cares that I have a fundamental understanding of Python topics (e.g., inheritance) and I appreciate his emphasis on fundamentals.
Great mentor. Really knows his CS and Python.