Not looking for Cpanel Developers? Find other types of developers:
Hire Now
Freelance Cpanel developer in Mobile, United States
WordPress Core Contributer - Full Stack Expert - PHP|MySQL|JS|jQuery|OOP
I have owned a small hosting company and have been using

cpanel

and a variety of web-hosting technologies for well over 10 years.
Hire Now
Freelance Cpanel developer in Lisbon, Portugal
Professionalism and high standards builds trust and long term working relationships
I am a software engineer with over 10 years of experience in developing enterprise solutions. I work with my clients from the concept to delivery, including requirement analysis, solution architecture, implementation, quality assurance, delivery, deployment and maintenance. All the lifecycle of an application is closely followed to guarantee an high quality product. I have experience in working with clients from around the globe, from Macau to the United States, Portugal, Spain, Netherlands and others, in business areas ranging from Financial Markets to Health and Insurance, Technological Startup and others.
Hire Now
Freelance Cpanel developer in Belgrade, Serbia
Fullstack WordPress developer / System-Administrator
I am a full-stack web developer who has also worked as a system administrator, WordPress engineer, and web consultant. I've worked primarily as a WordPress developer for the last 6 years, but I also have a strong background in the system administration of Linux operating systems.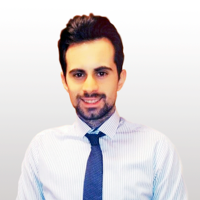 Hire Now
Freelance Cpanel developer in Poznan, Poland
UX|UI Designer & Instructor / IT Specialist
Designing has been my hobby always. therefore I started learning about it. I always care about technical and visual parts of projects, hence they not only meet the requirements, but they are also intuitive and have user-friendly interfaces. I have a great understanding of both client's expectations and developer's abilities. I can see the great picture, but I never forget about small details. I am a good listener with attention to what is asked to do and to be done.I am a very active and dynamic person and I like to solve problems. I love what I do.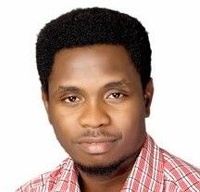 Hire Now
Freelance Cpanel developer in Lagos, Nigeria
Experienced Software Engineer... Loves music.
I'm a software craftsman, a professional at what I do. I love to make complex things really simple with great depth of knowledge in software design and architecture. I don't just write code, I enjoy designing and creating awesome software applications. I've got 8+ years of developing applications using Java, PHP, and exactly 5 years with the C# language. My experience includes both web and desktop applications. While I currently develop in C# and XAML, I'm a Java enthusiast. I can say I've got some emotional attachment to Java. I love cartoons and enjoy music as I write code; nonetheless, I am achievement oriented and goal driven.
Hire Now
Freelance Cpanel developer in Marquette, United States
Emergency support specialist, cloud consultant, lifetime coder, Linux ninja, security guru, developer-operations liasion, systems administrator. Often called 'rockstar', 'unicorn', 'hero', 'savior', 'recluse'; seldom called on the phone.
I put out cyber fires over donuts and camp fires. Polyphasic sleeper serving all timezones! Provider of live-help in real-time via video conference for technologies I have mastered and problems no one else can solve. Writer of re-brandable content management systems (every app has content, does it not?), re-usable apps & APIs, member of Mensa & Intertel, slayer of salmon. Human languages for fun, programming languages for breakfast. I left Detroit in the Dot-Com era to live deep in the north woods, I wear camo every day and kill my own food when I have to. I solve my own problems with grace and efficiency. I'll be happy to solve yours! My three most valuable skills: * Problem solving * Anticipation (of variables and user expectations) * Machine logic These skills, when applied t...
Hire Now
Freelance Cpanel developer in Lagos, Nigeria
Full Stack Software Engineer (Java, PHP, SQL & Web 2.0)
I am a full stack software engineer with vast experience in web development (using HTML, CSS, JS, PHP, Drupal & Java - Spring MVC), API development (Java, Camel, Spring, PHP, Laravel) and back-end services and processes mainly in payment processing and security. I focus mainly in figuring out simple solution architectures for seemingly complex problems as well as in writing clean codes.
Hire Now
Freelance Cpanel developer in Farmington, United States
Hybrid Full-stack Developer and UX Designer.
Minimal solution's lover, uses the KISS principle in everything he does. Always avoiding to use tools and technologies that add unnecessary complexity or multiple layers of abstraction.
Hire Now
Freelance Cpanel developer in Cape Town, South Africa
Web Development
Head Developer at Web SEO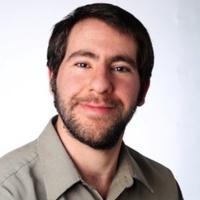 Hire Now
Freelance Cpanel developer in Chicago, United States
Website Developer & Webmaster
My specialties include, but aren't limited to: HTML/CSS, Gravity Forms integrations, WooCommerce integrations, and speed/security enhancements.
Hire Now
Freelance Cpanel developer in Rugby, United Kingdom
Rapid Delivery Manager, Free Software Evangelist
Rapid Delivery Manager with over 20 years experience including 7 years in Spain and 3 years in China, with a solid base in front to back development projects in a quality controlled environment for Financial Markets applications. I enjoy the challenge of co-ordinating delivery across global teams with different cultures, expectations, technologies and management styles and learning something new each time. Now I am helping organisations deliver faster and more effectively by leveraging the great advances made in open source software over the last few years.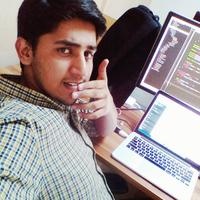 Hire Now
Freelance Cpanel developer in Dubai, United Arab Emirates
Web Developer
I am an experienced web developer having expertise in variety of web technologies. I like to work upon all parts of the web stack. Web development is not only my profession but also a hobby for me. In my free time, I can be found learning new stuff, mentoring, blogging, working upon the opensource projects and working upon my product that I plan on releasing by the end of this year.
Hire Now
Freelance Cpanel developer in Gatineau, Canada
I am a professional web developer constantly working on with new technologies. With me Degree in computer sciences, I have an overall knowledge in most of the technologies, but am more proeficient in those that i have applied for. If you are looking to learn something or to get something fixed with your website, database or server, I can help, and be assured, i have went through ALOT of issues already. Thus, i know a lot of quick fixes for many situations.
Are You a
Cpanel
Developer?
Get paid while making an impact. Become a Codementor for the next wave of makers.
Apply Now