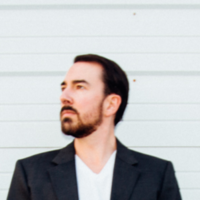 Cory Flanigan
Leveraging mentorship to build software teams sustainably. Ask me how.
For every 15 minutes
I believe that the only way to grow sustainably is to invest in yourself, and others. Helping to grow high performing teams through mentorship is one of my favorite things. It's fulfilling to help individuals and teams realize their potential. If you run an organization and want to cultivate lasting value in your product team, let's connect.
Average Rating
5.0
(10 ratings)
Cory was very helpful and is clearly interested in the learning and teaching process. He helped me think about the big picture stuff and the goals of what I am trying to achieve. A pleasure to work with.
Cory is great! He is very informative, mindful of time and patient. I'm looking forward to working with him again.
Cory is very patient and his priority is to first solve the problem and help you. Glad I found him here to help with my project!
I had broken code that I couldn't figure out. I had my doubts that anyone could help me in a reasonable amount of time. I code for a living, but was unfamiliar with the specific issues I was facing. Cory zeroed in on the problem area very quickly and figured out a solution, even though some of my issue had to do with my particular hosting situation. I really would have spent days. I am stoked! Besides solving my issues, he was fantastic to work with, and super flexible. I highly recommend him. I will be using his services again.