Freelance Coreos Developers Available for Hire
Hire Now
Freelance Coreos developer in Boulder, United States
Web developer w/ 17+ years expertise, providing structured solutions, focused on startups. DevOPs
Creating usable websites is my passion. I have a history of building reliable online solutions for clients around the world. As my workflow capabilities improve, virtual servers are going to become a critical component, being able to quickly spin up servers, test code and deploy will be advantageous. Networking is a great way to develop and grow skills to take my ideas to a larger audience, helping to create a solid path toward building a successful startup -- the next step on my list of goals. Specialties: Web development, online security practices, MySQL, Apache, Navicat, Sublime Text, Fireworks, Acrobat Pro, GIT, Google, PHP, XML, RSS, HTML5, CSS3 standards, jQuery, Apache, Web Analytics, Cacti, mail server administration, public speaking, software installation, CCNA, multi-tasking, a...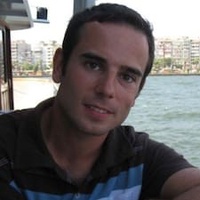 Hire Now
Freelance Coreos developer in Kiev, Ukraine
Mobile / Full-stack / Database developer with lots of Linux and Security knowledge
I'm primarily a mobile, full-stack, and database developer with experience in Linux/DevOps.
Hire Now
Freelance Coreos developer in Decatur, United States
A consulting engineer with 20+ years of experience, I routinely get up to speed on new problems quickly. I also have a great deal of experience reprocessing and relating complex systems for less technical audiences.
Hire Now
Freelance Coreos developer in San Francisco, United States
Full Stack Engineer
I have been programming professionally since 2005 and with Node.js since it was released in 2009. I am most experienced with web apps and REST APIs (front end, back end, operations, architecture, etc.). Aside from web apps, I worked on a Bittorrent client, a Bitcoin node and even a line following robot (among other things). These days, I work a lot with Javascript. Express, React and Redux are my friends. My database of choice is PostgreSQL though I also have experience with MongoDB, Redis, RabbitMQ and MySQL. I tend to write most of my Javascript code in a functional style. I am well versed with Software Engineering best practices and methodologies and can provide advice on code refactoring or improving development processes. I can also provide advice on higher level architecture su...
Hire Now
Freelance Coreos developer in Ashburn, United States
Hire Now
Freelance Coreos developer in Cleethorpes, United Kingdom
Author ReactQL.org. JS/Node/Go/Python. 18 yrs+ C-level tech.
I'm a 34 year old British guy, and I've been writing apps and spinning code since Perl was cool, and PHP was a little-known buzzword (i.e. 1997) These days, I write full-stack Node.js, along with microservices in Go and Python. I'm the author of ReacQL @ https://reactql.org, arguably the most cutting-edge JS stack in existence: universal React.js, GraphQL, and Redux. I'm occasionally available for freelance work for the right project, so hit me up and let me know what you're up to!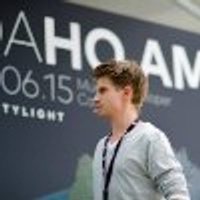 Hire Now
Freelance Coreos developer in Ashburn, United States
Fullstack Engineer
Software Consultant with many years of experience managing small to midscale in-house and remote software teams, mainly in the US (Los Angeles, San Francisco Bay Area, New York City) Speaker at conferences, events and meetups. Technology enthusiast, comfortable wearing many hats. High performant web services (Go, Docker, Python, Java, AWS), rock solid frontend (React, Angular) and beautiful UI's (HTML5, CSS3).
Hire Now
Freelance Coreos developer in Zaragoza, Spain
Systems Engineer and DevOps advocate
I'm a passionate about IT. I really love to understand how each piece engage with each other in this big puzzle Internet and computering is. I don't like to work without having all the understanding needed to analyze and solve any problem in each matter I work with. Those are the reasons why FLOSS (Free/Libre OpenSource Software) is other of my passions, because working with FLOSS allows you to look into any problem until you find the exact line of code that is causing trouble. Those are not the only reasons I love FLOSS, of course. I love working in community, demonstrating the power of the crowd intelligence and making this world a better place. My goal in my professional life is to create some start-ups under my own agile/devop culture influenced convincements, merging b...
Hire Now
Freelance Coreos developer in Chicago, United States
Experienced software engineer. In-experienced entrepreneur.
Running at a low rate until I get some reviews! Currently a co-founder at my virtual reality start-up, Anarchist.com. Previously an engineer at Groupon where I automated financial systems with Rails, Clojure, MySQL, Postgres, MongoDB/TokuMX, Salesforce, and more.
Are You a
Coreos
Developer?
Get paid while making an impact. Become a Codementor for the next wave of makers.
Apply Now