Freelance Coregraphics Developers Available for Hire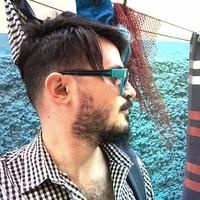 Hire Now
Freelance Coregraphics developer in Istanbul, Turkey
Designer, Developer, Prostetnic Captain at Brokoli Labs
Developed iOS for 8 years, developed Swift since the inception. Has 3 of the top 10 free news apps in Turkey on App Store and Google Play Store.
Hire Now
Freelance Coregraphics developer in Bristol, United Kingdom
iOS specialist and qualified teacher with over 160 sessions on Codementor. Featured mentor for Codementor and Udemy's iOS and Swift course.
iOS developer, technical consultant and mentor with post-graduate teaching qualifications and MD at Bang Means Do It Software Ltd. David is also a specialist in audio and music technology (DSP, audio signal processing, filters, effects, audio engineering etc.) and is featured mentor for Codementor and Udemy's iOS 9 and Swift course, learn more here: https://www.codementor.io/dev-coding-bootcamp/ios-swift-training Bang Means Do It is a mobile software development company based in Bristol, South West UK. We design, develop and market mobile software for the major mobile platforms (iOS, Android etc.). Founded in 2009, Bang Means Do It has an app portfolio featuring consumer and business applications: digital marketing emergency vehicle response and dispatch mobile banking business ap...
Hire Now
Freelance Coregraphics developer in Alhambra, United States
Experienced Developer, Executive, and Team Lead - Ready to Help!
I've been working full-time in Software Engineering for almost 20 years and spent a great deal of that in the fast-paced world of contract development. I've worked on dozens and dozens of projects, and have used languages/tools ranging from Swift and Node.js to FORTRAN, ANSI C, and Flex/ActionScript. While a generalist, I'm especially familiar with application development for mobile and desktop and more specifically still with iOS and MacOS / OSX.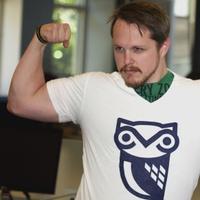 Hire Now
Freelance Coregraphics developer in Littleton, United States
Senior iOS Developer with experience since 2009
Senior iOS Developer with industry experience since 2009. I have worked on dozens of mobile applications and continue to strive for quality in everything I create. I help companies create quality products in the beginning, or turn their already created application into one, that will last the test of time so it doesn't need to be completely rewritten in a few months. Unlike other developers, I have experience from initial idea, to design, through implementation, and deployment, so I can predict potential problems before they happen to reduce costs. A little more about me, I've launched several dozen complex iOS apps. Collectively, they have grown to many millions of active users. My clients include Apple, Time Warner Cable, DaVita, Experian, Charter Communications, and many more. Check b...
Hire Now
Freelance Coregraphics developer in Rockville, United States
Mobile developer with large scale native applications on several platforms.
Mobile Architect at AudioAddict, Inc. I have broad experience with native iOS, Android, Windows Phone, and BlackBerry development. Presently I spend a lot of time working with both Xamarin & ASP.NET Web API in C#. I have dealt with large scale mobile deployments and Ruby on Rails backends to support them.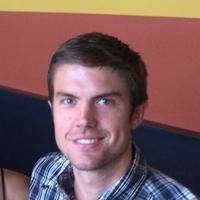 Hire Now
Freelance Coregraphics developer in Tucson, United States
I'm a passionate full-stack web developer and sometime native iOS developer.
Hire Now
Freelance Coregraphics developer in Swarzedz, Poland
Experienced iOS Developer
I am an experienced freelance iOS developer with previous gamedev experience. I am familiar with most aspects of iOS programming, including UIKit, CoreAnimation, OpenGL, GameKit, IAPs, CoreText, GCD, networking. I have developed about 30 iOS apps from scratch, and worked on many more. Before that, I helped to develop over 40 mobile java games.
Hire Now
Freelance Coregraphics developer in Toronto, Canada
Full time iOS dev with dozens of apps and 2 publications.
Full time iOS dev with dozens of apps and 2 publications. I know the Cocoa Touch framework inside out and have extensive knowledge in image manipulating in iOS. Co-authored iOS 8 by Tutorials & WatchKit by Tutorials.
Hire Now
Freelance Coregraphics developer in Brooklyn, United States
An iOS Expert dedicated to building great apps for my clients. Published 35 client apps which have been downloaded by 87 Million users and many have been featured by Apple.
Hire Now
Freelance Coregraphics developer in Ashburn, United States
CTO/Cofounder, Colavi
I'm a developer (iOS, Web, etc), designer, and author that's interested in working on projects that actually affect the world at large. I've traveled all over the world; lived in Tokyo, Seoul, San Francisco, and various parts of Europe. I originally hail from Washington, DC. I've had the privilege of working with a slew of companies, including startups, non-profits and larger corporations. I've led teams (Webs.com) and been responsible for architecting larger programming ecosystems (myGengo.com). I pride myself on being able to context switch between both the UI and more hardcore programming sides of things. I hold a vast amount of experience with AVFoundation and Core Graphics programming, and enjoy putting it to good use. My goal is to make the world suck less by creating awesome u...
Hire Now
Freelance Coregraphics developer in Lisbon, Portugal
Serious iOS Developer
I've been developing exclusively for iOS since 2009. I keep a watchful eye regarding all things Apple as they are released for developers, and I'm always eager to use those new technologies as soon as a project needs it. My full-stack background developing websites allows me to easily communicate with project teammates, regardless of the technology they work with.
Hire Now
Freelance Coregraphics developer in Ealing, United Kingdom
Senior iOS Engineer
I'm and experienced software engineer with an industrial electronics and control engineer background. I've worked for 5 years in mobile focusing on iOS platform. I've been part of teams that shipped applications directly to store, and worked with clients to deliver to mass market. The last two companies I've worked for are based in London; Badoo and Peak labs. My areas of interest are: - Graphics programming - Delighting users with awesome apps - Games programming as a hobby - Embedded systems development Visit my blog: http://miqu.me Github: https://github.com/DarthMike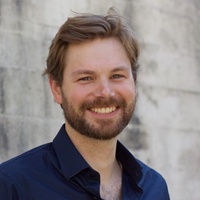 Hire Now
Freelance Coregraphics developer in Kalispell, United States
iOS Developer
I'm an iOS developer with a serious obsession with efficiency. No matter what it is, there's a better way to do anything, and I'm always in search of it. I am proficient in both Objective-C and Swift. Although iOS is definitely my focus and the platform on which I'm most proficient, I love learning new things and consider it a necessity for my own happiness. I have experience working with Java, JavaScript, Node.js and I've also done some work in Python. I have a Bachelor's degree in music production and engineering which has given me plenty of experience with project management. In my free time I love the outdoors especially when I can combine it with my love for travel. I'm also obsessed with fly fishing.
Are You a
Coregraphics
Developer?
Get paid while making an impact. Become a Codementor for the next wave of makers.
Apply Now