Not looking for Coredata Developers? Find other types of developers:
View Profile
Freelance Coredata developer in Larkspur, United States
Full-stack CTO Javascript Engineer (NodeJS and React), 15+ Yrs engineering, 3 Yrs teaching
❖ Experienced CTO and Solutions Engineer, raised VC and built two web apps from the ground up on founding team ❖ Independently, built, launched, grew, and sold a top iOS app to 1M users ❖ Have programmed in Perl, PHP, C, C#, C++, Objective-C, Ruby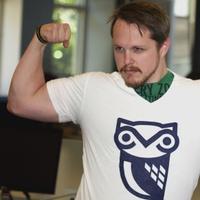 View Profile
Freelance Coredata developer in Littleton, United States
Senior iOS Developer with experience since 2009
Senior iOS Developer with industry experience since 2009. I have worked on dozens of mobile applications and continue to strive for quality in everything I create. I help companies create quality products in the beginning, or turn their already created application into one, that will last the test of time so it doesn't need to be completely rewritten in a few months. Unlike other developers, I have experience from initial idea, to design, through implementation, and deployment, so I can predict potential problems before they happen to reduce costs. A little more about me, I've launched several dozen complex iOS apps. Collectively, they have grown to many millions of active users. My clients include Apple, Time Warner Cable, DaVita, Experian, Charter Communications, and many more. Check b...
View Profile
Freelance Coredata developer in Montreal, Canada
Lead mobile developer at Bookwitty
5 years of experience in Objective-C and iOS Started using swift since day 1 of its launch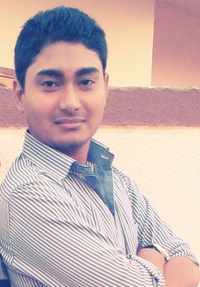 View Profile
Freelance Coredata developer in Ahmedabad, India
Top Rated Mentor
iOS developer who believe in Quality over Quantity Learning Machine Learning, AI.
View Profile
Freelance Coredata developer in Alhambra, United States
Experienced Developer, Executive, and Team Lead - Ready to Help!
I've been working full-time in Software Engineering for almost 20 years and spent a great deal of that in the fast-paced world of contract development. I've worked on dozens and dozens of projects, and have used languages/tools ranging from Swift and Node.js to FORTRAN, ANSI C, and Flex/ActionScript. While a generalist, I'm especially familiar with application development for mobile and desktop and more specifically still with iOS and MacOS / OSX.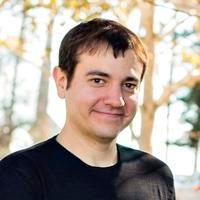 View Profile
Freelance Coredata developer in Santa Barbara, United States
Software Development Consultant
I've been doing software development consulting for over 20 years. More recently, I got in on iOS development before the official SDK was even available, over 8 years ago. I'm fluent in a number of programming languages, for client-side, server-side, and web development.
View Profile
Freelance Coredata developer in Gurgaon, India
Good with MVC
I am currently working as an iOS developer, Have experience with - (Development) E commerce apps Social networking apps OpenCV integrations for offline image processing Core data Offline syncing AWS syncing Maps, annotatins (Integrations) Youtube API, Google analytics(Custom metrics and dimensions) OpenCV Parse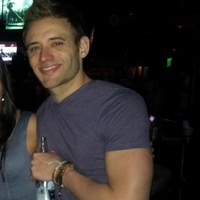 View Profile
Freelance Coredata developer in Menlo Park, United States
Software Engineer @ Facebook (iOS) / Theoretical Physicist / Former College Instructor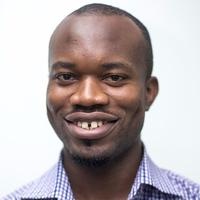 View Profile
Freelance Coredata developer in Lagos, Nigeria
Get it done
Mobile developer, I love creating web and iOS apps. I'm here for you. Let's talk!
View Profile
Freelance Coredata developer in Kifissia, Greece
iOS developer
I have created over 60 iOS apps, some of them also awarded in UK and Greece. I usually work with JSON APIs and also very challenging UIs that need a lot of custom controls. Have implemeted apps using frameworks for bluetooth, contacts, camera, video edit/encoding, image edit, CoreData, push notifications, location service, messaging, share to social media, stream of audio and others. I also have and support lots of open source GitHub and CocoaPods projects. I am a fun of C,C++ and arduino, too.
View Profile
Freelance Coredata developer in Brooklyn, United States
Technical Cofounder at Glimpse, Senior Software Engineer at Pager
Backend Engineer for over 8 years. iOS engineer for over 3. Full stack experience.
View Profile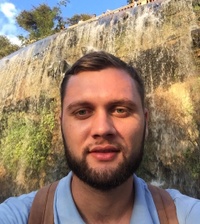 View Profile
Freelance Coredata developer in Chisinau, Republic of Moldova
Full-stack iOS developer with 5+ years experience
Highly passionate and experienced iOS developer with more than 5 year of experience. • Shipped over 40 different iOS apps. • Computer Engineering • Great design and UX experience Experience with all core iOS apis and various third party apis. GPUImage, Firebase, Restful APIs, Auto-layout, Push notifications, In app purchase, Apple watch development, Apple TV development, iCloud, PassKit, SiriKit, Maps, Fabric, FacebookKit, Crashlytics, Debugging, OAuth2, Braintree Payments, Apple Pay, Networking, Alamofire, AFNetworking etc. Basically I am able to help with anything iOS related.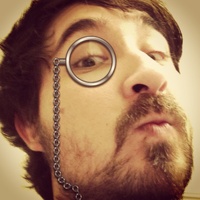 View Profile
Freelance Coredata developer in Denver, United States
Software Craftsman
I'm a software developer (generalist / polyglot) who is devoted on learning and educating cutting edge technologies. I have over 12+ years of industry experience with design, development and system architecture. I have a strong background in web application development, yet recently proficient in crafting iOS apps. Majority of my experience has been in business applications, from large complex enterprise systems to smaller sophisticated tools for small businesses. Available to assist with any sized project or issue you have!? Reach out anytime day or night!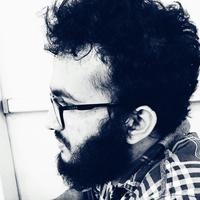 View Profile
Freelance Coredata developer in Dhaka, Bangladesh
iOS and Android developer built 20+ apps
I have experience with: iPhone/iPad/iOS Development Android Development NodeJS backend Development Product Management & Development Lean Startup Entrepreneurship 3+ Years of professional experience on iOS and Android , 20+ apps on PlayStore and App store used by thousands of users all over the world. I am passionate about developing Android, iOS apps and NodeJS backend with best coding standard. I am a hard working and quick learner developer and always concerned about quality over quantity and at the same time about deadline. I have a friendly, professional demeanor , allowing me to take on several responsibilities at once. I'm a quick learner and enthusiastic.
Are You a
Coredata
Developer?
Get paid while making an impact. Become a Codementor for the next wave of makers.
Apply Now