Not looking for Core Developers? Find other types of developers: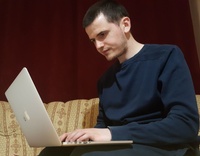 View Profile
Freelance Core developer in Sarajevo, Bosnia and Herzegovina
Result-oriented. JavaScript, C#, ASP.NET Core, React.js, Angular, ASP.NET, Windows Forms, Mentor, Full Stack Software Engineer, Consultant.
★ I give discounts for long-term mentorships. Simply contact me and we can figure out something. ★ I will not start the timer until you explain your issue and I am sure that I can actually help or fix it. ★ If I can't fix your issue or HELP you, you'll get a refund. ★ Highly experienced and proficient in JavaScript (ES5, ES6/ES2015 and later) and related tech stack (Angular, React, jQuery, Node/Meteor). ★ Highly experienced and proficient in C#, .NET, Web API / MVC and .NET Core, .NET

Core

MVC / Web API ★ Coding Practices: Design Patterns, Refactoring, Testing and Testability, Separation of Concerns, Loose Coupling, SOLID Principles, and more I can help you understand your weakness when approaching the problem, debugging, organising your code and making it more readable and maintainable...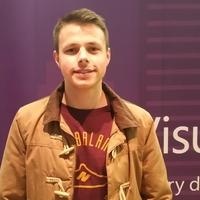 View Profile
Freelance Core developer in Carnaxide, Portugal
Chief Software Architect (Javascript, Angular 2, .net core), MSc in IT Management
I'm an Entrepreneur. My goal is always to be a recognized as an expert in the fields of software engineering, enterprise architecture, and IT management I like new technologies because I believe that nowadays, the IT enables companies to innovate and transform their businesses, not just serve as IT services. On the other hand, I also like to meet and understand older technologies. I am able to independently seek information needed for problem-solving and apply it in practice. In what I do day to day I do not see a job but a lifestyle. I believe that in this way I do bring value to the business. I have vision on things I do because I always think about the future of my projects, and what changes may happen to them. I quickly find a common language with people. I know endure stressful...
View Profile
Freelance Core developer in Gaza, Palestine
Web Developer, 15+ years experience
Meeting customer needs is the key to successful software projects. I am an experienced full-stack web developer with MSc Software Engineering. I have 13+ years of in-depth development experience in which I have worked on developing many successful websites. As part of these projects, I have worked as team leader while in many worked directly with customers to ensure satisfaction. I am proficient in many of latest front/back end technologies including HTML5, CSS3, Bootstrap, JavaScript, TypeScript, AngularJS, ASP.NET Core/MVC/Web API, WordPress, Git, Visual Studio Online, SQL Server and NoSQL. Looking for satisfaction, quality and implementing your great ideas into a working and usable software. Look no more, you have found the right professional. Just contact me to discuss and implement...
View Profile
Freelance Core developer in Chatham, United Kingdom
Experienced (12+ years) C# and .NET developer with a commitment to SOLID and Test Driven Development
My business, Tigra Astronomy, specializes in producing software, instruments and automation systems for astronomers. The majority of our work is hardware/software interface and observatory automation and we specialise in ASCOM drivers using C# and .net but we also do many other things. I've used C# and .Net almost exclusively for more than 10 years ever since it was first introduced in 2001. In total, I have more than 30 years' experience of software development, spanning embedded systems, telephony, communications, web/ecommerce, astronomy and things too numerous to list. I'm dedicated to the concept of continuous self-improvement and I try to adopt modern, agile practices and our internal processes are based around Atlassian Jira, Stash and Fisheye; Git with GitFlow; and TeamCity c...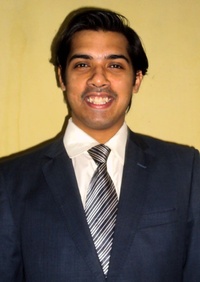 View Profile
Freelance Core developer in Ghatal, India
Full stack .NET/Classic ASP/Angularjs2 developer
Official contributor to the Sendgrid c# .NET SDK. Github link : https://github.com/sendgrid/sendgrid-csharp/ My javascript,jquery and Angular2 answers in Stackoverflow https://stackoverflow.com/users/3162724/niladri Microsoft Certified Professional .NET Developer(MCTS/MCSA) with a passion for software development and in depth knowledge of OOP. 6 years of software development experience spanning ASP.NET 2.0 to ASP.NET

Core

1.0 in C# including high transaction oriented insurance,transportation domain applications. Experience in ASP .NET MVC 3.0/5.0 framework, ASP .NET web api 2. Familiar with Singleton ,Factory design patterns, Generic Repository pattern in C#. Worked on several code rewrite/migration projects from Classic ASP to ASP .NET C#/MVC. Also Worked on web service integrati...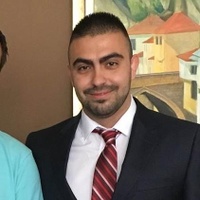 View Profile
Freelance Core developer in Oslo, Norway
CTO at Insynctive, Inc.
My name is Martin, I'm a senior software engineer with more than 10 years of experience in the software development area. For the last 4 years I have been heavily involved in building a revolutionary paperless HR service which helps thousands of people in the US. On this journey I have started my self as a technical lead, steadily progressing through the project to become a CTO of the company with great people from all branches not just development. Earlier experience includes development of large scalable SaaS solutions, iOS app development, involvement in Android game development and other cool stuff. Working with developers, designers, analysts and researchers gave me valuable experience for tackling new and exciting goals and projects. As mentor, I am Microsoft Certified Trainer, ...
View Profile
Freelance Core developer in Lagos, Nigeria
Full Stack Developer
Experienced software engineer with a background in algorithmic programming, I love building restful API backends with a corresponding user-centric front-ends. Adequately skilled in Code Refactoring, Legacy Software Maintenance and Upgrade, Dependency Injection, Generic Repository Pattern, Test-Driven Development, API Design, Documentation, Development to Production Pipeline Automation, AWS EC2, Azure App Service and RDBMS..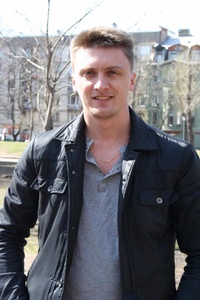 View Profile
Freelance Core developer in St Petersburg, Russia
Senior Software Developer and System Architect
Software professional with over 15 years of diverse application experience in Mobile, Enterprise, Server, Internet, and Personal Computer systems. Excellent problem solving and communication skills. Hardworking team player who is also able to work independently.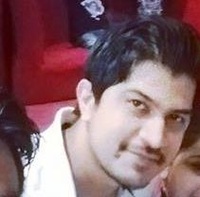 View Profile
Freelance Core developer in Mumbai, India
Tech blogger(https://neelbhatt.com), Top 4% overall on StackOverflow, Senior Software Engineer
* 5 years of professional experience in software design, development, debugging, documentation and testing of Client–Server and Web based Applications. * Experienced in Object Oriented Analysis and Design using UML Methodology. * Experienced in SW development models like Agile, Scrum. * Web based Application using Java spring MVC, Oracle.. * Web based Application using MVC 3/4/5 and Web-API. * Worked with .NET Framework 3.5,4.0 and 4.5. Specialties: Development using Microsoft Technologies - ASP.Net, WebForms, MVC, Socket Programming, Rx, Windows service, WCF services. Development using Java Technologies - Java, Spring MVC, Oracle UI/UX Development using JQuery. Development by following Agile. You can find my Blog here :- https://neelbhatt40.wordpress.com/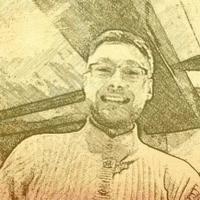 View Profile
Freelance Core developer in Novi Sad, Serbia
iOS (Objective-C, Swift) software engineer. Clean code lover. Problem solver.
Hello! :) My name is Sinisa. Let me tell you a little bit about myself. I've started hanging out with computers when I was in high school. I've started writing software when I went to college, in 2005. Since then, I never stopped writing it :) I've started my professional software development career in 2012. I've done various professional software development in various technologies/frameworks/platforms. From all the technologies and platforms I have worked with, I've come to love iOS development the most and iOS software development is what I specialize in. I am experienced software engineer with: - 5+ years of professional iOS (Objective-C, Swift) software development - 3+ years of professional Android software development - 5+ years of various professional software development in...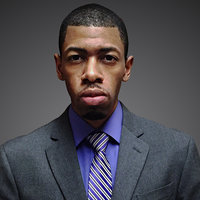 View Profile
Freelance Core developer in Conroe, United States
iOS Developer (Full Stack) | Web Developer (Full Stack) | Founder of FanWagon
I'm a very experienced iOS and Web Developer who has a passion for delivering clean and high performing apps and server architectures. I spend most of my time coding in Swift/Objective-C, Node.JS, and PHP. - Founder of sports social network FanWagon. - 7 years iOS development experience. - 17 years of web development (this includes development, debugging, and testing). - 5 years server administration in Red Hat/Debian. In my free time, I mentor computer science students at the local college.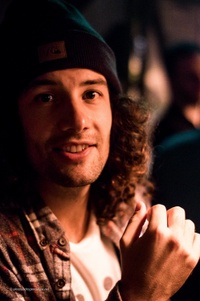 View Profile
Freelance Core developer in Biarritz, France
iOS Developer
I'm an iOS Developer with 4 years of experience who has developed several apps which are published on the App Store. I can code in both Objective-C and Swift languages. My latest in house iOS dev position was in 2016 at Nodes, a top Danish Mobile Agency.
View Profile
Freelance Core developer in Eton Wick, United Kingdom
Full stack developer with a focus on javascript based stacks.
I am a full stack software engineer and entrepreneur with between 1 and 10 years professional experience working with the technologies listed. Current focus lies in the development of IoT and cross-platform (web,dektop,mobile,IoT) solutions. My areas of expertise are the general syntax and usage of languages. Effective, correct and appropriate use of software design patterns. Defining algorithms. Handling (possibly large) amounts of data effectively and presenting results to the end-user in a clear and timely manner. Designing and managing the infrastructure to drive these results. Working with stakeholders to design, budget, and plan software development projects and their architecture, turning business objectives into measurable goals. Planning for and scaling with growth. Troubleshoot...
View Profile
Freelance Core developer in East Lansing, United States
Lead Software Engineer - Writing code for 21+ years
21 years of experience in building and managing enterprise software solutions throughout the Cincinnati and Dayton, OH areas. Expertise in Microsoft.NET development with emphasis on web development. Experience managing small to medium-sized teams of developers, project scope, budget, and customer-facing sales. Specialties: .NET Technologies, C#, VB.NET, ASP.NET Webforms and MVC, SQL Server, Agile development, Project Management, Unit testing, Quality Assurance, Test Driven Development, Jquery, Bootstrap, REST services, LINQ, Angular 2, TypeScript, .NET Core
View Profile
Freelance Core developer in Vacaville, United States
Senior iOS Developer, persistence/networking expert
Author of the book on

Core

Data for The Pragmatic Programmers. Expert in working with

Core

Data and Apple's networking APIs. Objective-C developer since 2004. If you are having a persistence or networking issue on iOS or OS X, I can help.
Are You a
Core
Developer?
Get paid while making an impact. Become a Codementor for the next wave of makers.
Apply Now