Find a mentor

Web Programming

Mobile App Programming

Programming Languages

Data Science /Engineering

Database /Operations

Others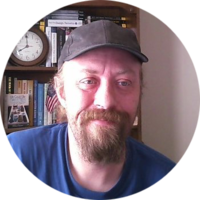 C#, TDD, and and Clean Coding Expert with 18 Years Experience
Average Rating
5.0
(197 ratings)
Jan 2018
great session very helpful!
I had a great time working with Ed. I had been struggling with some task scheduling in a WPF C# project and Ed was able to teach me what I was doing wrong. What was great was that he didn't just do it for me, or do things without explaining them. I came away with a working example, done in 2 different ways to show the difference in just over an hour. I will be using Ed again I can be sure.
Dec 2017
Ed's a top guy and a solid 5 star mentor.
100% recommend to anyone! He is really knowledgeable and an amazing tutor. I will for sure look to use his guidance again when I am ever stuck.
Nov 2017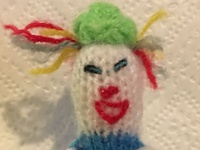 Ed has the expert knowledge to answer real world questions and provide clear explanations.
Another lesson with Ed. Very good teaching style and explains things very well. Thanks look forward to next lesson.
Ed is an extremely helpful mentor who has worked with me throughout a number of projects. 5 Stars. I highly recommend Ed.
Had another session with Ed. Very satisfied. Professional and served my needs well. Enjoyed the learning experience. Look forward to my next. Thanks!
Oct 2017
Clean code, architecture expert. Privileged to work with Ed. 5 Stars and beyond. Quality mentor and developer.
Full Stack .NET expert here, 5 stars.
Ed's been incredible. Prepared and working in his own time to make sure our sessions are effective. Thank you Ed, We've worked through design patterns, TDD, ASP.NET Core 2.0, C#, xUnit, Github and Mock. It's been a great experience.
Ed is quick, clear, helpful and has some serious knowledge with ASP.NET, C#, Generics, Github, Unit Testing, Mocking to the point where he can pick up new testing and development frameworks very quickly and assist almost immediately.
Ed's extremely helpful. Incredibly knowledgeable. Thanks Ed.
Very impressed with Ed. He is knowledgeable and professional. Friendly and took the time to help me understand everything. I intend on many further lessons with Ed.