Freelance Conversion tracking Developers Available for Hire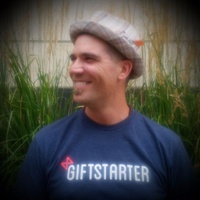 Hire Now
Freelance Conversion tracking developer in Ashburn, United States
Internaut explorer.
500 Startups alum and long time internaut. Co-founded several companies and worked on three continents. Last travel data app > 23M/yr+ revenue. Managed teams with 35+ people. Raised funding three time including a startup studio. Bootstrapped to profitability twice. Sold thrice, but never huge. Software designer, whistleblower fan and occasional writer. Social engineer and the internaut of things. The rest is inconspicuous. I enjoy small teams who do big things and being a full time traveler with my family. All problems can be solved and every moment a new opportunity. I constantly need help with one or more of these keywords and can help you with the same: javascript, architecture, architect, design, api, react, redux, react native, ionic, angular, node.js, stamplay, stripe, google clou...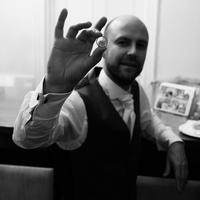 Hire Now
Freelance Conversion tracking developer in Swansea, United Kingdom
From 2007 - 2014 I worked in London at one of the most commercially focussed enterprises in digital advertising. As a result I have top to bottom insight into cross platform digital publishing and digital revenue generation. My speciality is Digital Marketing (specifically SEO) and Drupal 7.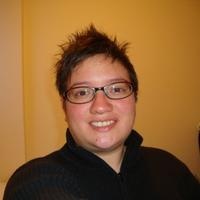 Hire Now
Freelance Conversion tracking developer in Mississauga, Canada
Web Developer at an International CPG Company
Web professional with experience 4 years of experience as web developer and 9 on web based projects. I am proficient with: -PHP, SQL, HTML5 , CSS3, JavaScript, Responsive Web, jQuery, Wordpress, Silverstripe, Joomla, Photoshop, Git, SEO As a professional, I'm driven by continuous learning and improvement, I am a diplomatic team player, and highly empathetic.I am a problem solver, with attention to detail, who enjoys mentoring others and is highly dependable. I'm fluent in Spanish and I can keep a conversation in Italian.
Hire Now
Freelance Conversion tracking developer in Brookfield, United States
Experienced Freelance SEO Professional with Technical Web Development Background
I provide internet marketing and web development services to entrepreneurs, startups & investors to develop SaaS products.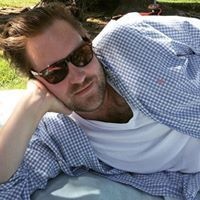 Hire Now
Freelance Conversion tracking developer in Sunnyvale, United States
Expert in Real Time, Big Data - Web / Apps / Databases - (ex Microsoft Consulting)
Do you need help with your SQL Database? Are you strugging with creating complex SQL queries, SQL query response time, index design challenges, data import or data transformation challanges? Is your database slow and not delivering results to users as quickly as needed? Do you need help with Performance Improvements, Query Tuning, Data Loads, ETL, Database Diagnosis, User/Application activity analysis, security audit/lockdown, database design, datawarehouse architecture, SSIS implementation, SSAS design/data-imports/performance/report design? As an ex Microsoft Consulting employee and Startup CTO - I've worked on over 200 commercial database applications from startups to smb to enterprise. I've created and optimized SQL Databases as large as 10TB with billions of records and have mana...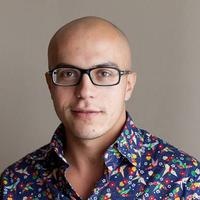 Hire Now
Freelance Conversion tracking developer in Vitória, Brazil
web-analytics and conversion rate optimization
I'm a Google Analytics (Google certified), Google Tag Manager and conversion rate optimization (CRO) consultant with more than 10 years experience in digital marketing. I've had clients from almost any field: starting from simple corporate web-sites, to big online travel-services and ecommerce companies. Here are the tasks I can help you with. 1. Simple Google Analytics and Universal Analytics settings - goal tracking - ecommerce tracking - making custom reports - audit of current settings and troubleshooting - custom dimensions and metrics 2. Complex Google Analytics/Universal Analytics and Google Tag Manager settings and consulting: - setting Enhanced Ecommerce reports - A/B-testing (Google Content Experiments, Optimizely, Visual Website Optimizer, Marketizator) - m...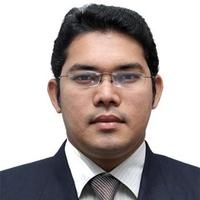 Hire Now
Freelance Conversion tracking developer in Kochi, India
Web and mobile app developer more than 8 Years of experience
Over eight years of experience as a web developer, working solely and as a part of a team. Strong skills in modern web and mobile technologies, Agile, SPAs (single page web applications), high scalability on cloud infrastructures like AWS, iOS and Android, Node.js, Python, RoR, PHP and NoSQL. Very much interested in consumer and enterprise applications, lean startups and big data applications.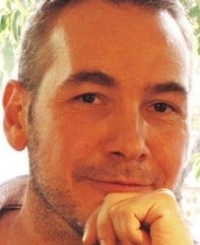 Hire Now
Freelance Conversion tracking developer in Seville, Spain
Ecommerce entrepreneur specialized in Analytics, UX and Conversion.
Passionate about ecommerce, web analytics, user experience an entrepreneurship. I have a Physics degree and a master in Mathematics. When it comes to build and improve a website, I combine analytical thinking to understand trends from traffic data with empathetic thinking to put myself in the visitor shoes. Improve a website means, in my opinion, to provide a better user experience and to get better conversion rates. To achieve this, in the one hand you need to be able to synthesize data and, in the other hand, to understand the reasons why people visit your website, which can't be done only by analyzing traffic data, but also using qualitative techniques such as surveys or "Personas" studies.
Hire Now
Freelance Conversion tracking developer in Amsterdam, Netherlands
(Lead) Senior Backend Developer (PHP / MySQL), 8+ Yr Experience (Teams & Freelance)
Senior Backend Developer (PHP, MySQL, NodeJS), Lead Developer & Technical Project Manager. Experienced with scalability and performance of high-traffic platforms. Knowledge both of custom solutions and MVC frameworks like CI & Laravel. Communicative developer with several years experience guiding team members while solving technical problems. Used to set the path for new projects, debug code, performance code reviews and give advice of how we could implement certain features in a proper way (within budget). Native Dutch, experienced in speaking / writing English.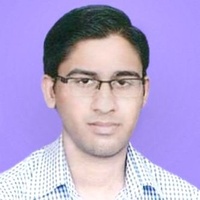 Hire Now
Freelance Conversion tracking developer in Ashburn, United States
Full-Stack Developer
I'm a full-stack software developer. I have consulted for, designed and developed a number of websites and apps. I have experience of shipping products and scaling them.
Hire Now
Freelance Conversion tracking developer in Karachi, Pakistan
Analytics Consultant. Extensive experience with measurement strategy and data collection. Super user of Google Analytics, Google Tag Manager, Kissmetrics / Mixpanel & their apis
Hi! I am a digital analytics consultant focusing on measurement strategy, technical implementation and training. I enjoy demystifying analytics and helping others effectively use data driven insights in decision making. Over the last 5 years I have worked with digital properties large and small (over 250 clients), with eclectic set of business models (leadgen, saas, ecommerce, content, membership). Some interesting collaborations include work for oDesk corp, invisionapp, getvero, vinja, tinyme, golfdiscount, runnersconnect, cellphonerepair. Because of the breadth and scale of my projects, I have a great understanding of analytics tools and how they work at a fundamental level. I have been especially called upon for my in the weeds expertise with Google Analytics, Kissmetrics and Go...
Need to Hire a Senior
Conversion tracking
Developer?
Get Started
Are You a
Conversion tracking
Developer?
Get paid while making an impact. Become a Codementor for the next wave of makers.
Apply Now