Freelance Controller Developers Available for Hire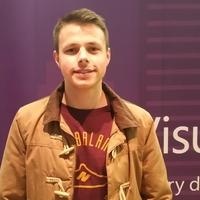 Hire Now
Freelance Controller developer in Lisbon, Portugal
Chief Software Architect (Javascript, Angular 2, .net core), MSc in IT Management
I'm an Entrepreneur. My goal is always to be a recognized as an expert in the fields of software engineering, enterprise architecture, and IT management I like new technologies because I believe that nowadays, the IT enables companies to innovate and transform their businesses, not just serve as IT services. On the other hand, I also like to meet and understand older technologies. I am able to independently seek information needed for problem-solving and apply it in practice. In what I do day to day I do not see a job but a lifestyle. I believe that in this way I do bring value to the business. I have vision on things I do because I always think about the future of my projects, and what changes may happen to them. I quickly find a common language with people. I know endure stressful...
Hire Now
Freelance Controller developer in Berlin, Germany
Senior Web Developer
I do consulting and web development. I've worn many hats but these days I tend to help startups and coach junior programmers.
Hire Now
Freelance Controller developer in Lake Elsinore, United States
Mentor and Professor for Android, Node.js, and Angular
I was the Co-Founder / CTO at CardBlanc, Inc for 4 years before joining Bloc, Inc as a full time Android and Frontend Development mentor. I love teaching and mentoring - it's the most rewarding thing I've done in my career. Assistant Professor of Computer Science at Norco College, 15 years of experience and author of node.js development frameworks.
Hire Now
Freelance Controller developer in Denver, United States
Enterprise application developer with 15 years of experience in the industry.
I'm a consultant, mentor, and engineer with a calling and passion for teaching. For the past fifteen years I've been building enterprise applications for small businesses and Fortune 500 companies. I've used that experience to perform hundreds of successful paired programming sessions with developers all over the world.
Hire Now
Freelance Controller developer in Playa del Rey, United States
Full Stack JavaScript Engineer with a passion for teaching
My name is Steve and I am interested in helping others navigate the fast paced field of web development. I have been developing websites since the 90s and have 3 years experience teaching at the collegiate level from teaching at General Assembly, Marymount College, and Syracuse University. I am currently the lead on a project at Symantec Corporation, where I oversee and develop UI components for enterprise web applications using AngularJS. My expertise stretches beyond this framework into ES6, Node Express, CSS architectures, and I am particularly strong in the area of computer graphics. Hire me today and you will find a passionate teacher who wants to help the next generation of engineers build performant web experiences.
Hire Now
Freelance Controller developer in Jaipur, India
Technical Architect, Software Engineer/Developer, and a Roboticist with passion for Knowledge Flow
Lets connect and start discussing about questions you have or issues your facing. Intro: I am a Software Engineer/Developer with 6+ Years experience in Software Development. My experience and expertise make me a good Technical Architect along with an engineer. I have mostly worked on web/server softwares, middlewares and applications. I have acquired expertise and good experince with following - Specialties (Software/Programming): - Angular 2/4 - Java, Python, Javascript/Typescript, C++ - Messaging, REST, Network Programming(TCP/UDP), Netty, API/SPI Libraries. - RPC (Cross platform, cross language) - Serialization/Deserialization: XML, JSON, Messagepack, YAML - OrientDB, PostgreSQL - Web: NodeJS, Cordova/Phonegap, Canvas/WebGL programming in Javascript, HTML, CSS(Basic) - Designing Perf...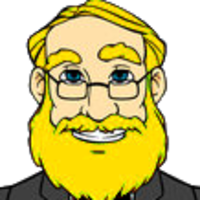 Hire Now
Freelance Controller developer in Chicopee, United States
I haven't had a dissatisfied client yet
MS in Computer Science with over 12 years of professional experience from IBM to startup founder to freelancer with a lifelong ♥ for coding. I've published two IT books; expect excellent communication skills and professionalism.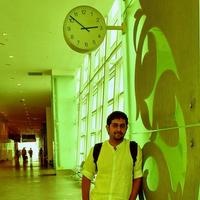 Hire Now
Freelance Controller developer in Ashburn, United States
Software Developer for past 3+ years, still counting
Hi, I am a software developer with experience in large scale applications. Expertise include on building end to end application (front end and backend). Love to share my knowledge with others and believer of mutual learning.
Hire Now
Freelance Controller developer in Ashburn, United States
Patient problem solver, Advice and Teaching. I want to help.
Senior Software Developer at Bespoke Team, I love to teach others and actually this site really suits my spare time. I'll try keep my costs low so you guys can use me as much as you need. I can help you with debugging and problem resolution or can provide advice or training in the area you're working with. I am patient and do not discriminate, if you struggle with English that isn't a problem, I will try my best to help. Any age, gender or background you will be treated like all my other students. If you have any worries about your ability to develop (e.g. complexity) or progress (e.g. time, life, cost), or any disabilities (e.g. dyslexia, sign) don't hesitate to contact me for a no obligation discussion where we can discuss your needs without incurring any cost. To find out mo...
Hire Now
Hire Now
Freelance Controller developer in Eindhoven, Netherlands
Web Developer at Mentes.me
I am a Web Developer, with 4 years of experience in Front-end development. Main Skills: - AngularJS - Javascript (Jquery, Underscore) - HTML5 - CSS3 (LESS) - Responsive Design (Bootstrap) - Wordpress (theme creation, plugin creation) - MYSQL - PHP - User Experience Design - Mobile App Development (Phonegap Cordova) - Versioning (GIT, SVN). - TDD (testing): Karma, Jasmine.
Hire Now
Freelance Controller developer in Minsk, Belarus
Web-developer with 7+ years of experience.
Start doing web-development at the age of 16. Since that launched a lot of projects, mostly using Ruby on Rails. CEO of consulting company with 15+ people.
Hire Now
Freelance Controller developer in São Paulo, Brazil
Front End Developer at Redspark
Hi, my name is weslley and i'm a front end developer from brazil, highly motivated and passionate for development and open source projects. Always looking/trying new methods for enrich my knowledge and make better products. I have experiences developing real time applications, complex front and back end. Most of my projects are based on Asp mvc or NodeJS in the back, together with other modern technologies like Angular, React, Html5, Css3 in the front. When developing, i always take into account make the better, cleaner and simpler code. You can book a session with me here -> https://calendly.com/weslleyneri/30min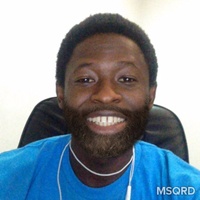 Hire Now
Freelance Controller developer in Moriki, Nigeria
A Passionate Geek.
I have 4+ years of professional Software Development. I am a team player with a passion for innovation, disruptive technology and always welcome constant change.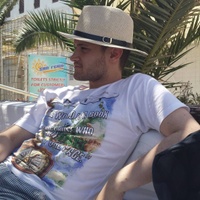 Hire Now
Freelance Controller developer in Aldeia do Meco, Portugal
Founder and Technical Lead at WebYourMind LTD
Tech Entrepreneur, Senior Full Stack Developer, Javascript Trainer, Wanderlust and Location Independent. Loves Dogs, Web Development, Adventure and Constant Learning. If you want to schedule a mentoring or hire me and my team for your next amazing Startup Project, send me an email to alex@webyourmind.com
Are You a
Controller
Developer?
Get paid while making an impact. Become a Codementor for the next wave of makers.
Apply Now