Not looking for Control Developers? Find other types of developers:
View Profile
Freelance Control developer in Gdańsk, Poland
Lead engineer with 10+ years development experience & background in delivering training courses
I have been delivering technical training courses for over 7 years on a variety of subjects - I can help by giving full courses, pair programming to help you learn or if you have a specific problem you're trying to solve I'll work with you through it to help you resolve it and understand the solution. Outside of CodeMentor I am a Lead Engineer based in London & SF - I have experience working in large corporations & startups across Java, iOS, JavaScript & Web Technologies. ** If you belong to a group that is underrepresented in tech, and money is an issue, please ask me about reduced rates. **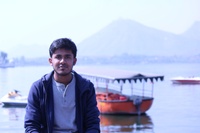 View Profile
Freelance Control developer in Karnal, India
Python | Data Science | Decentralized Applications
Hey there! I'm Satwik, a Freelance Software Developer. My skills of expertise include Data Science, Web Development, and Decentralized applications (Blockchain). To give back to the awesome community, I actively work with few Open Source organizations and occasionally write detailed articles on specific technical topics. Some of my works have been featured at HackerNews, several popular Newsletters and Podcasts like PythonBytes, PythonWeekly, DataElixir, and more. The appreciation that I receive from the community, and the ever-fascinating learning opportunities in this field of Computer Science is what that has kept me going. Interested in knowing more about me? Do visit my site https://satwikkansal.xyz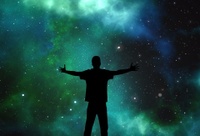 View Profile
Freelance Control developer in Cairo, Egypt
Control engineer and Arduino freelancer who loves to make use of theories to implement interesting products and applications!
I enjoy binding different branches of engineering together, so that's why I chose to be Mechatronics and

control

engineer. In Mechatronics, you play with electronics, mechanics, programming, and

control

theory to make superb applications and products. The name of the game is successful integration between different domains, which is a missing skill searched by many engineers, and needed by many Start-ups.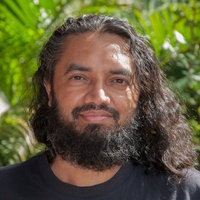 View Profile
Freelance Control developer in Battaramulla South, Sri Lanka
Multi-disciplinarian with over 25 years of experience in iOS, Android, PHP, SQL, and Unity. Also have some experience with Xamarin, Python, JavaScript, Perl, Ruby etc.
I have been a developer for over 25 years and have been a mobile developer for close to 8 of those years. During that time, I've developed over 80 iOS apps, around 10 macOS apps, and a few Android apps too - some were personal apps while close to half of that were apps for various clients. I've also been a technical editor, final pass editor, and finally, for a brief period, the editor-in-chief at raywenderlich.com, the popular online site devoted to mobile and game development. I did a lot of work on their tutorials and so know a little bit about helping people to understand a topic :) I try to help people understand developing for a given language and try to show you why you should do something a certain way. Along the way, I also try to provide little tips and tricks which make your w...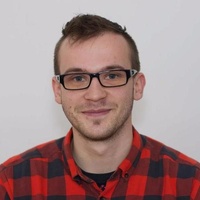 View Profile
Freelance Control developer in Szeged, Hungary
Senior iOS Developer
I am working as a software engineer with expertise of several levels of computer program engineering with main focus on iOS development. I find it challenging to solve creative problems, and especially enjoy building entirely new applications with a wide range of functions, options, actions as well as designs. I have always been interested in computers and throughout the years I realised that I enjoy computer programming the most. It is beyond question that I wish to work for a company where I am able to utilise what I already know and love, and I have the opportunity to gain new knowledge. I am a well organised individual capable of working independently, but even more content to work in teams.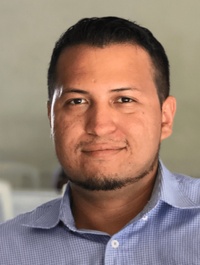 View Profile
Freelance Control developer in Tepic, Mexico
Senior iOS Developer
As an iOS Developer, my goals are some of the most important parts of his life. The way how I achieve them and when they are completed, defines the course of my life. The more goals I achieves the better person I am. We always need to be focused on our goals in order to define the way of action. I'm a self-though person who likes to learn new things on a daily basis and to be up to date with cutting-edge technologies.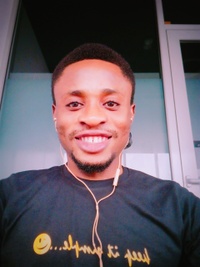 View Profile
Freelance Control developer in Lagos, Nigeria
Full Stack Developer
Full stack developer with experience writing clean, maintainable, testable and efficient code. My interests include .NET (C#), JavaScript, and Swift, continuous integration, testing and open source projects.
View Profile
Freelance Control developer in Moscow, Russia
Passionate android developer
I know how to combine best practices of design, architecture and well structured code inside an android application and then how to measure it's efficiency. I've created my own apps from idea to market ready (one of the app has 250k+ installs). I've took a part in Yandex Browser development that now has 10 millions+ installs. I'm keeping track of latest news, released and best practices in android development and use them to create top quality applications.
View Profile
Freelance Control developer in New Delhi, India
Full Stack Web/Mobile Engineer | Python ❤ JavaScript Developer | Django ❤ React Expert, Mentor, Speaker, Trainer and Hackathons Hacker
Full Stack Web/Mobile Engineer, Front End React/React-Native, Back End Django/NodeJs, Programming Mentor, Tech Speaker, Open-Source contributor, Sport coder, Pythonista, JavaScripter, Hackathons Hacker & the Tech guy you will ever need. I started with computers when I was 4, building cool things ever since. Frontend UI/UX, Single Page Apps, Frontend state management, Serverless architectures, REST APIs, Backend solutions complete with relational/non-relational databases, Backend micro-services, Automation/Testing/Scripting, Web Scraping, Native Real-time Mobile Apps, Hybrid Apps, I got them all covered. Building full stack scalable, high performance, production ready apps with all the tech you will ever need, is what I do. I have mentored for Python and JavaScript. Coached teams for RGSO...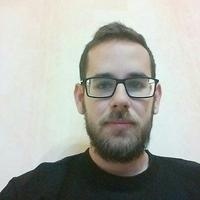 View Profile
Freelance Control developer in Lviv, Ukraine
Senior Python developer
I'm a Software Engineer and my main language is Python. I'm working about 5 years and made quite a lot of projects, related to web mostly(but also to some Linux-related things). Beyond actually development, I mentor team mates and do Python interviews quite often. I also do unit and automation tests, architecture design and so on. I will be glad to share some of my experience and help people to solve their problems.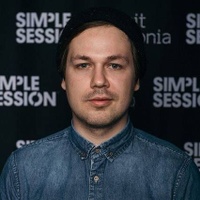 View Profile
Freelance Control developer in Copenhagen, Denmark
Frontend developer, ui designer
I am experienced developer/designer with more than 5 years experience in web development. My expertise are Ui design and frontend development (Javascript and html/css). Have worked mostly with Magento and Wordpress cms systems.
View Profile
Freelance Control developer in Eden Prairie, United States
Passionate, experienced, and seasoned software engineer.
I'm a Software Engineer who loves getting into the nitty gritty technical details and solving problems. In my professional life I develop Windows or Web software with a strong focus on .Net (Winforms and ASP.Net/MVC3). In my private life I tinker with electronics such as Arduino's, RaspberryPi, STM32 Nucleo, as well as use Linux, NetBeans, and various other open source packages for fun. I also have a passion for computer languages, human languages, computer parsers, and human writing systems.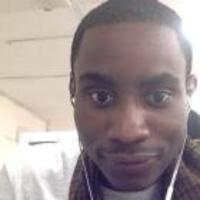 View Profile
Freelance Control developer in Lagos, Nigeria
Simplicity is key.
I'm just a man who gets a good feeling whenever he solves problems. :) I try to take time out to help with open-source and community projects. I believe that there is always knowledge to be shared and gained. I'm always happy to help!
View Profile
Freelance Control developer in Boydton, United States
Passionate software developer and teacher with 15 years of real world experience.
I have been developing on the .NET stack for 15 years. I am also very passionate about passing my experience onto younger developers.
View Profile
Freelance Control developer in Islamabad, Pakistan
C, Node.js, Python, VoIP, Network, Media Developer
Experienced System Architect with a demonstrated history of working in the computer software industry. Strong engineering professional skilled in Layer 7 Dispatchers, Protocol Stack Development, Diameter, Radius, Session Initiation Protocol (SIP), Media Servers, C, Python, Node.js
Are You a
Control
Developer?
Get paid while making an impact. Become a Codementor for the next wave of makers.
Apply Now