Freelance Control Developers Available for Hire
Hire Now
Freelance Control developer in Warsaw, Poland
Lead engineer with 10+ years development experience & background in delivering training courses
I have been delivering technical training courses for over 7 years on a variety of subjects - I can help by giving full courses, pair programming to help you learn or if you have a specific problem you're trying to solve I'll work with you through it to help you resolve it and understand the solution. Outside of CodeMentor I am a Lead Engineer based in London & SF - I have experience working in large corporations & startups across Java, iOS, JavaScript & Web Technologies. ** If you belong to a group that is underrepresented in tech, and money is an issue, please ask me about reduced rates. **
Hire Now
Freelance Control developer in Moscow, Russia
Passionate android developer
I know how to combine best practices of design, architecture and well structured code inside an android application and then how to measure it's efficiency. I've created my own apps from idea to market ready (one of the app has 250k+ installs). I've took a part in Yandex Browser development that now has 10 millions+ installs. I'm keeping track of latest news, released and best practices in android development and use them to create top quality applications.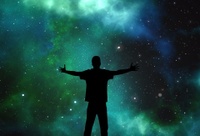 Hire Now
Freelance Control developer in Cairo, Egypt
Control engineer and Arduino freelancer who loves to make use of theories to implement interesting products and applications!
I enjoy binding different branches of engineering together, so that's why I chose to be Mechatronics and

control

engineer. In Mechatronics, you play with electronics, mechanics, programming, and

control

theory to make superb applications and products. The name of the game is successful integration between different domains, which is a missing skill searched by many engineers, and needed by many Start-ups.
Hire Now
Freelance Control developer in Islamabad, Pakistan
C, Node.js, Python, VoIP, Network, Media Developer
Experienced System Architect with a demonstrated history of working in the computer software industry. Strong engineering professional skilled in Layer 7 Dispatchers, Protocol Stack Development, Diameter, Radius, Session Initiation Protocol (SIP), Media Servers, C, Python, Node.js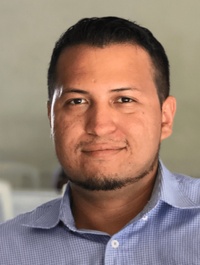 Hire Now
Freelance Control developer in Tepic, Mexico
Senior iOS Developer
As an iOS Developer, my goals are some of the most important parts of his life. The way how I achieve them and when they are completed, defines the course of my life. The more goals I achieves the better person I am. We always need to be focused on our goals in order to define the way of action. I'm a self-though person who likes to learn new things on a daily basis and to be up to date with cutting-edge technologies.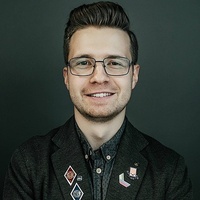 Hire Now
Freelance Control developer in Riga, Latvia
Software Engineer
Experienced Software Engineer with a demonstrated history of working in the financial services industry. Skilled in PHP, Golang, Databases, Data Science, AI and Data Warehousing. Strong engineering professional with a Master of Science (Mg.Sc.Comp.) focused in Computer Science. Natural-born leader, full of passion and charisma.
Hire Now
Freelance Control developer in Eden Prairie, United States
Passionate, experienced, and seasoned software engineer.
I'm a Software Engineer who loves getting into the nitty gritty technical details and solving problems. In my professional life I develop Windows or Web software with a strong focus on .Net (Winforms and ASP.Net/MVC3). In my private life I tinker with electronics such as Arduino's, RaspberryPi, STM32 Nucleo, as well as use Linux, NetBeans, and various other open source packages for fun. I also have a passion for computer languages, human languages, computer parsers, and human writing systems.
Hire Now
Freelance Control developer in Ashburn, United States
Full Stack Web Developer at Healthgrades
The words that best describe me are inquisitive, precocious, and adaptive. When I am presented with a new situation, a new culture, or a new environment I can quickly immerse myself, learn how to succeed and rise to whatever challenges are presented.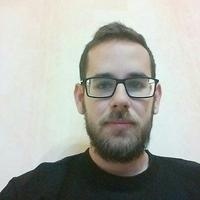 Hire Now
Freelance Control developer in Lviv, Ukraine
Senior Python developer
I'm a Software Engineer and my main language is Python. I'm working about 5 years and made quite a lot of projects, related to web mostly(but also to some Linux-related things). Beyond actually development, I mentor team mates and do Python interviews quite often. I also do unit and automation tests, architecture design and so on. I will be glad to share some of my experience and help people to solve their problems.
Hire Now
Freelance Control developer in Boydton, United States
Passionate software developer and teacher with 15 years of real world experience.
I have been developing on the .NET stack for 15 years. I am also very passionate about passing my experience onto younger developers.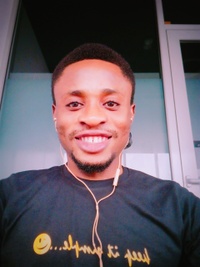 Hire Now
Freelance Control developer in Lagos, Nigeria
Full Stack Developer
Full stack developer with experience writing clean, maintainable, testable and efficient code. My interests include .NET (C#), JavaScript, and Swift, continuous integration, testing and open source projects.
Hire Now
Freelance Control developer in Mandaluyong City, Philippines
Web Developer. Tech Enthusiast . Explorer . Problem Solver
With a Bachelors degree in Information Technology and experiences in a development of various information systems, I am confident that I have the full understanding in full life cycle of a system development. With these experiences, I have become outstanding in technical aspects, managing projects and people within, building up business analysis, managing databases, and application's testing and evaluation.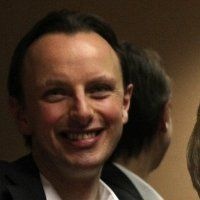 Hire Now
Freelance Control developer in Portsmouth, United Kingdom
C++/Python developer specializing in Computer Vision/Machine Learning
I am a software engineer, with experience in range of industries, technologies and academia. My main programming languages are Python and C++ but I also am experienced in C, PHP, HTML, SQL, etc. My PhD has given me a solid background in image processing and machine learning. I have teaching experience in both university labs and scuba diving instruction.
Hire Now
Freelance Control developer in Pune, India
C# .Net Developer
I am Senior Software Developer with over 13 years of experience in full life cycle development including design, development, analysis, testing and maintenance of application. I specialize in .Net technologies like WCF, ASP.NET, Entity framework, LINQ. I have worked on SQL Server and MongoDb.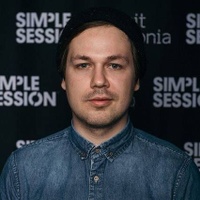 Hire Now
Freelance Control developer in Copenhagen, Denmark
Frontend developer, ui designer
I am experienced developer/designer with more than 5 years experience in web development. My expertise are Ui design and frontend development (Javascript and html/css). Have worked mostly with Magento and Wordpress cms systems.
Are You a
Control
Developer?
Get paid while making an impact. Become a Codementor for the next wave of makers.
Apply Now