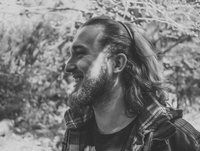 Piotr Kowalski
The more You are aware, the less You think You know. Let us talk about Your code.
$15.00
For every 15 minutes
Hi, I'm Piotr. I specialize in coaching and pair debugging / programming session. Will be happy to point You in the right direction if You are in doubt. I can be Your debug/coding mate. Let's talk about Your code. Im in the industry for almost a decade (given studies). I used to work on multiple projects and for different companies. It gave me a wide overview on what works and what should be improved. The attitude is more important than the knowledge ;) Just don't give up, the solution is there somewhere. If You need some help, please, drop me a note first so i can get prepared. 100% satisfaction, Prefer working for fixed project rates and get paid after the project is accepted and You are satisfied. Best Regards - Piotr
How do i start a selenium project.
For me the BEST way to start a selenium project is to use selenide library !