Freelance Consulting Developers Available for Hire
Hire Now
Freelance Consulting developer in Richmond, Canada
Full-Stack CEO, Lean Startup Consultant, Super Genius, Force of Nature
Director of Technology / Senior Consultant (Aequilibrium) Team lead/project manager/product manager on mobility project for confidential national client in the financial sector. Built two ASP.NET MVC/Angular based applications for environmental client Part of 'level up' engagement for major financial client Solution Architect (Students Finance System 2.0) (Alberta Advanced Education (Government of Alberta)) Completely restructured business and development processes to dramatically increase development speed and quality Responsible for all technology decisions in SFS and consulted for guidance of ministry standards. CEO / Solution Architecture Practice Lead (Lacuna Technologies Inc.) Brought company to $1M+ revenue in first year of operation Management consultant (KBT Systems Inc.)...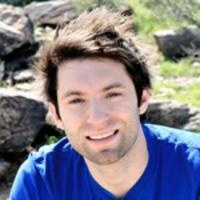 Hire Now
Freelance Consulting developer in Chandler, United States
iOS App Expert, Web Developer, Code Ninja, Consultant, eCommerce Pro, Entrepreneur, Gamer
I created custom solutions for clients, there is always a way to improve your current business. A simple update or change can make a big difference in lead generation or customer retention.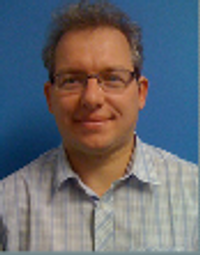 Hire Now
Freelance Consulting developer in Escondido, United States
Java / Python / CS PhD / EE PhD / former Artificial Intelligence and DB Professor
20+ Years as software developer, software manager, software architect and professor for CS and telecommunication classes. Enjoyed to mentor team members and come up with better solutions but leave enough room for them to come up with a better solution themselves and discuss ideas.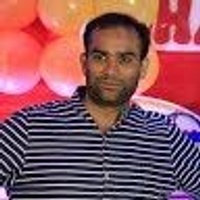 Hire Now
Freelance Consulting developer in Hyderabad, India
Spring, Spring Boot, Hibernate,Struts,Design
12 Years of Development, Design and Architecture Experience in varied Component Based Java Microservice and JEE implementations Experienced in building complex applications with layered, reusable & testable component based architecture using appropriate Design Patterns. Experienced in mentoring, analyzing and improving Code Quality - Principles, Processes and Tools - Pair Programming, Peer Reviews Ability to understand design documents and develop code base as per the functionality.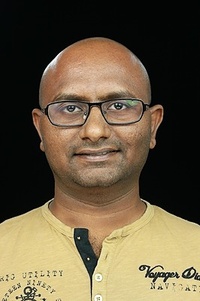 Hire Now
Freelance Consulting developer in Ashburn, United States
Software Developer with more than a decade of experience in Java, AWS related technologies.
10 years of strong experience in software development, test automation, test framework design along with building tools for optimising testing in IBM & Oracle. I have worked on many time-critical projects and turned many project statuses from Red to Green by inventing new time-saving test approaches and tools consistently because of which I have received Top Contributor rating continuously all 5 years in IBM. Joined Oracle in ATG Product development team, learned many inner workings of it within no time, and quickly started developing critical functionalities. Fixed many long standing product bugs of complex nature. Also contributing to various open source projects in Java Community through Java User Group's Hyderabad Wing. Assistant Organiser of Java User Group Hyderabad and consistent co...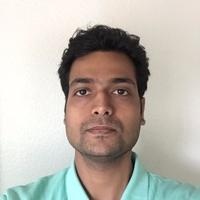 Hire Now
Freelance Consulting developer in Jaipur, India
Consultant | Technical Speaker | Startup Founder | Full Stack Developer | Chatbots | AI | Machine Learning | JavaScript | jQuery | NodeJS | AngularJS | MongoDB | MeteorJS | ElasticSearch | Firebase | Android | Ionic | Mocha | Digitalocean | MySQL
I have been

Consulting

various startups on technology and also product market strategy.
Hire Now
Freelance Consulting developer in Jamaica Plain, United States
Hire Now
Freelance Consulting developer in Makati, Philippines
Soft Dev Bad Arse
High caliber software developer with 10+ years of experience in developing mobile-enterprise solutions in various platforms for a broad range of industries.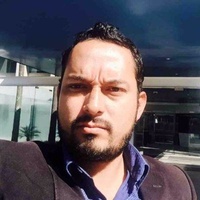 Hire Now
Freelance Consulting developer in Mexico City, Mexico
Full Stack Web/App developer
I am a Web/App developer with over a 10 years of experience using Open Source technologies. My focus is in hybrid Apps (iOS, Android) using Ionic + Angular + HTML5 + CSS3 + jQuery + Bootstrap.
Hire Now
Freelance Consulting developer in Bengaluru, India
Full stack Java Developer
I am an avid technology enthusiast who works on cutting edge technologies to transform business requirements to innovative solutions.My career objective is to provide high quality innovative solutions in a cost effective manner.
Hire Now
Freelance Consulting developer in Phoenix, United States
ServiceNow
James is trained in applying various project methodologies and holds certifications in Salesforce.com (ADM201). ITILv3 Foundation, RCA, OSA, Six-Sigma (green), ServiceNow Scripting, ServiceNow System Administration, ServiceNow Implementation Specialist, and ServiceNow Certified Instructor (System Administration). James is an expert in promoting a full view of services (Road-mapping, implementation, migration, deployment, adoption and training, and post production support) that enable customers to realize measurable return from their investments and ensuring exceptional customer experiences and ongoing business value. Specialties: Full Cycle Project Management Building Training & Development Curriculum (L&D) Facilitation of ServiceNow Training Facilitating Agile and ITILv3 proce...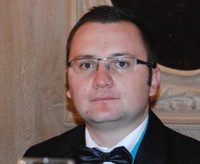 Hire Now
Freelance Consulting developer in Munich, Germany
Java Architect, Consultant and Trainer
I have a Bachelor degree in Computer Science and more than 6.5 years experience in the IT industry with focus on software architecture, software development and testing of enterprise, web, client-server and mobile applications. My experience in Architecture, Design, Coding, Debugging and Testing of software applications give me a strong background. I have a deep knowledge of the IT processes and the software development life cycle. I have a solid understanding of the architecture of web applications, object relational design and relational database design. My core areas are Java are Java Enteprise. Being a team worker with strong analytical, problem solving and interpersonal skills, I manage to focus very well on every project in order to meet the expectations. For the last 2.5 years I ha...
Hire Now
Freelance Consulting developer in Concord, United States
Versatile deeply experienced technology leader and developer
A strong information technology leader with more than 20 years of experience in software development, consulting, and aligning technology to support sales and marketing initiatives. 20+ years of software development lifecycle experience leveraging Java technologies Experienced leading teams through complex applications of cutting-edge technology Expert in systems design, articulating vision, and managing implementation Proficient in identifying risks and developing risk mitigation plans Demonstrated technical thought leadership throughout career Thorough knowledge of healthcare industry standards and regulatory impact Excellent people management, communications and interpersonal skills
Hire Now
Freelance Consulting developer in Athens, Greece
CSM, Lead Architect
Certified ScrumMaster Excellent Knowledge of Java/JEE Excellent Knowledge of Spring framework Excellent Knowledge of Enterprise Architecture Design Specialties: JEE, Spring, Spring Web, Angular, Enterprise Architect, Achi, Hibernate, Weblogic, Oracle, WebShpere, UML, Hibernate, jQuery, KendoUI, JSON, Web-Services, VSphere, Oracle VM, SCRUM, Oracle ESB, ISO 9001, JSF, JMS
Hire Now
Freelance Consulting developer in São Luís, Brazil
Senior Software Developer (Java)
Ten+ years experienced software developer and systems analyst. Technology and programming languages teacher, expert on Java Platform. Dedicated, studious and really enthusiastic professional, focused on delivering results and entrepreneurial attitude. Causing positive impact on as much people as possible, mainly through technology and education, is my biggest purpose in life. I intend to do that by making use of all technical knowledge I am able to accumulate in practical situations and keeping me surrounded by good people. I really enjoy putting myself to test into new challenger situations and I try to keep constantly searching to work with people and institutions that are in sync with my most appreciated values of ethics, meritocracy, respect for each other, collaborative spirit and mos...
Are You a
Consulting
Developer?
Get paid while making an impact. Become a Codementor for the next wave of makers.
Apply Now