Freelance Consul Developers Available for Hire
Hire Now
Freelance Consul developer in Manchester, United Kingdom
CTO: Elixir, Ruby, Rails, Android Developer (and scrum master) with 10+ years experience
Consul is a relatively new technology that allows you to automatically discover and collect information about the servers in your network. I've deployed

Consul

across all of my servers, and I've written a ruby gem ( https://github.com/WeAreFarmGeek/diplomat ) that allows you to harness it's Key-value store. I've also written a simple NodeJS Script ( https://github.com/WeAreFarmGeek/envoy ) which connects

consul

with ha_proxy.
Hire Now
Freelance Consul developer in Makati City, Philippines
Geek and Entrepreneur
I'm a geek and an entrepreneur that takes pride in solving tasks elegantly within set limitations. I have had my own share of achievements and challenges with my own businesses and projects in my 15+ years as a developer. I love working with others and sharing and expanding my knowledge, which is why I'm excited to share my expertise as a mentor, colleague or consultant on your project. /**  * Technologies I work with but not limited to.  * @return a well-equipped toolbox  */ ⦾ PHP (all versions), expert level (I write PSR-2 style) ⦾ JavaScript in multiple flavors (ES6, TypeScript, CoffeeScript, etc), expert level ⦾ In varying degrees: Go, Python, Java, Elm, Elixir. I can switch between languages and language styles, and explicitly make use of design patterns ⦾ Frameworks that...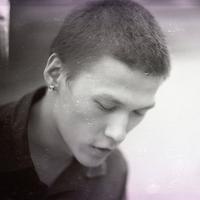 Hire Now
Freelance Consul developer in Moscow, Russia
DevOps Advocate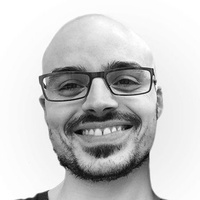 Hire Now
Freelance Consul developer in Norderstedt, Germany
Problem Solver, Automation Enthusiast, Pragmatist
I mainly work as a Consultant and Developer to help companies on their way to a more agile and user focused way of developing software and/or hardware. I enjoy being a mentor to others and love to learn through intensive collaboration. Things you hear me saying very often: * Test Automation * Pair Programming * Test Early Approaches like TDD Every achievement in my life was supported and enabled by great mentors and teachers that supported me whenever it mattered most. I think it is every ones responsibility to give away the knowledge that was shared in order to enable others on their own way.
Hire Now
Freelance Consul developer in Poplar, United Kingdom
Freelance CTO
I enjoy meeting people working in startups and help them with their challenges. I'm interested in helping people with getting to market, choosing a tech stack, finding talent and building a strong culture. I am a big fan or rapid iterations to build the right product and using data and customer feedback to stay focused on your key use cases.
Hire Now
Freelance Consul developer in Piscataway, United States
Operations Specialist, Full Stack Developer, Technical Debt Reducer
I am a full stack developer with over 13 years of experience in building complex, scalable systems. I possess a deep understanding of multilayered software architecture. I specialize in network operations and network security, and enjoy working with emerging technologies.
Hire Now
Freelance Consul developer in West Chester, United States
Hire Now
Freelance Consul developer in La Chapelle-des-Fougeretz, France
Lead DevOps
I am an experienced DevOps with more than 10 years on the field learning every technology by myself. At first i worked as system administrator in meteoroligical research in France and in Formula One. I spent the last 6 years in telecom, web hosting and startups. . I'm actually helping a french startup building his fully automated and event driven infrastructure on top of public and private clouds. I like spending my time automating whatever can be automated using the perfect tool !
Hire Now
Freelance Consul developer in São Paulo, Brazil
Ruby on Rails backend developer and SRE
I'm an experienced backend developer with over two decades in the field. I have large experience developing high performance applications and elastic fault tolerant environments. My specialities are software design, adding automated tests, build infrastructure and deploy pipelines.
Hire Now
Freelance Consul developer in San Diego, United States
AWS wizard with full stack experience across all software lifecucles
I am an easy going guy. I believe in the agile process, it works. I goto work every day and deal with a million issues but it doesn't bother me because I love what I do. I learn quickly, I listen and I am a firm believe in the team come to the right solution, not some manager on high make decisions.. I hustle hard every day at work because I take pride in what I do Personally: Video Games Music, Sports, Learning new things, enjoying all San Diego has to offer
Hire Now
Freelance Consul developer in Ashburn, United States
I Love Javascript
My skills and experience range from scoping out/testing/implementing features to deploying/configuring/maintaining the services/infrastructure in production. I like helping out where needed and I'm always looking to find the task that provides the most value to the team/project (especially when it comes to mentoring others).
Hire Now
Freelance Consul developer in Hanoi, Vietnam
Assembling the right servers, containers, and Linux systems for your business
I can help you with your infrastructure issues! My bread and butter is Linux servers, Docker, Kubernetes, Docker Swarm, the Weave.works suite of tools, the Hashicorp ecosystem of consul, nomad, terraform, and more-- that's where I can help you and your business deliver a product that is easy to maintain and much faster than the alternative of Virtual Machines. Here's a plain list of stuff I can do very well: -Bash scripting -Embedded Linux -Linux Kernel Configurations -Containerization --LXC --Docker --Systemd-nspawn -Server Infrastructure Cost Management -Container Networking -Hybrid Cloud Systems -Multi-cloud Systems -Referral to vendors for people doing hardware projects
Hire Now
Freelance Consul developer in New Delhi, India
Full stack developer, Open source contributor, Web application security enthusiast
I'm a Product Engineer at Kayako. I've experience of both developing and breaking web applications. I specialize in LAMP (Linux, Apache, MySQL, PHP) stack, web application security (completed Google Summer Of Code with OWASP), version control (git) and DevOps (continuous integration and continuous deployments). I've mentored several college students in past and have a knack for solving problems.
Are You a
Consul
Developer?
Get paid while making an impact. Become a Codementor for the next wave of makers.
Apply Now