Freelance Console Developers Available for Hire
Hire Now
Freelance Console developer in Ashburn, United States
Expert Ruby and Rails developer
I've been a freelance web programmer for 10 years and for the last 5 years have used Rails exclusively. I enjoy tracking down bugs and helping explain how things work.
Hire Now
Freelance Console developer in Ahmedabad, India
.NET, C# & Xamarin stack code monkey, hoping since 8+ years
Throw me some C# or .NET or Xamarin, I live on that. Your problem will be casted to acceptable solution !!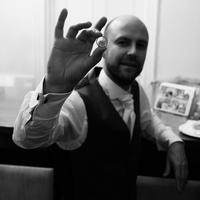 Hire Now
Freelance Console developer in Swansea, United Kingdom
From 2007 - 2014 I worked in London at one of the most commercially focussed enterprises in digital advertising. As a result I have top to bottom insight into cross platform digital publishing and digital revenue generation. My speciality is Digital Marketing (specifically SEO) and Drupal 7.
Hire Now
Freelance Console developer in Minsk, Belarus
Web-developer with 7+ years of experience.
Start doing web-development at the age of 16. Since that launched a lot of projects, mostly using Ruby on Rails. CEO of consulting company with 15+ people.
Hire Now
Freelance Console developer in Atlanta, United States
Ruby on Rails Mentor
With over 4 years of experience in Ruby on Rails development and tutoring, I have taught many non-developers to build complex web applications from scratch. If you're a novice at Rails, I'm the mentor for you!
Hire Now
Freelance Console developer in Ituiutaba, Brazil
Ruby on Rails developer with 4 years experience. I like React too.
Hello, I'll try to help you with my experience and learn too!
Hire Now
Freelance Console developer in Vicente Lopez, Argentina
Software Engineer at Crackle
My strong skill is good quality software architecture using JavaScript, Angular and NodeJS. I also have good qualities to perform leadership and coaching roles.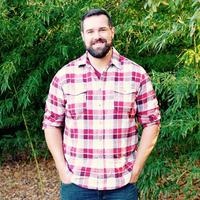 Hire Now
Freelance Console developer in Durham, United States
I'm an experienced software developer who loves to teach almost as much as I love to learn.
I am a software developer with a passion for both writing good code and massaging bad code into something more flexible and usable. I'm driven by my need to understand new and interesting things. Coding has given me access to some of the world's more challenging problems and I've loved every minute of it.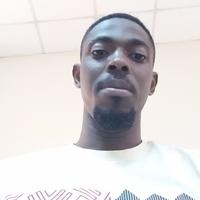 Hire Now
Freelance Console developer in Lagos, Nigeria
Trainer || JavaScript | jQuery | NodeJS | AngularJS | MongoDB | MySQL | Postgres | Ruby | Ruby on Rails| React|
Helped support an online advertising company based in North America. In addition to maintaining the company's technology stack, he worked with Rails and SQL on PubSquared, a platform that enables publishers to sell their digital inventory to advertisers, to fully automate user account creation Used JavaScript and the MEAN stack (MongoDB, ExpressJS, AngularJS, and NodeJS) to develop an e­commerce platform that allows local merchants to showcase their products and buyers to compare products. Worked to develop a Rails API with an online educational company to build a freelance application for getting jobs for graduates of their various programs.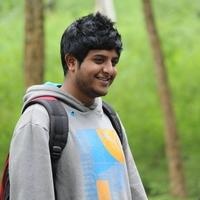 Hire Now
Freelance Console developer in Bengaluru, India
Developer at HackerEarth
Work Experience(in reverse chronological order): R&D Engineer, HackerEarth(9 months)(current) Core developer, Klonio - a database version control system(18 months) DevOps engineer, Motorola Solutions(9 months)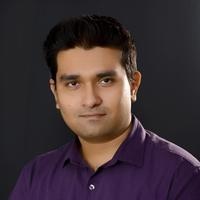 Hire Now
Freelance Console developer in Dhaka, Bangladesh
Knowledge Engineer
I am a long-time open-source contributor and Linux enthusiast. In the past I spent most of my time staring at a black screen with green text scrolling endlessly for hours and days. I am now fully invested in semantic technologies and this thing called symbolic artificial intelligence (which is basically traditional AI). While I am inclined on scientific research, nothing gives me more satisfaction than leading a technology product from inception to production, more so if that product exploits bleeding-edge technology.
Hire Now
Freelance Console developer in Ashburn, United States
Full-stack software engineer. Experienced with all stages of the software development cycle. Well-versed and multi-year experience with numerous programming languages, paradigms and processes. Udacity Reviewer.
Senior Engineer at Metro Africa Xpress (http://tcrn.ch/1R5bX3o), a last-mile delivery startup, where I lead the implementation of the full lifecycle of our products as well as orchestrating DevOps process within the organisation. I have quickly become a highly skilled developer with the majority of my experience being backend related working with tools such as Python, PHP & Ruby, and working with AngularJS and ExpressJS on the front. In terms of databases I have experience working with both SQL and NoSQL databases, and in relations to DevOps/workflow processes I am a sound user of CI tool Jenkins and have expert experience working with version control using Git - Additionally I am familiar working with testing frameworks. Being a keen learner, I do my best to keep up with current t...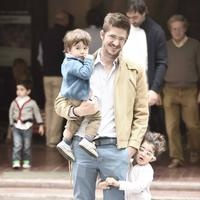 Hire Now
Freelance Console developer in Mendoza, Argentina
Entrepreneur
I'm involved in software development over 12 years ago. I'm ex founder and CTO at Coinding.com. Now I'm the owner of a small company that make tech products.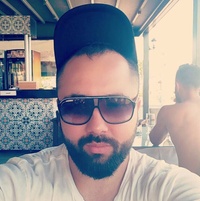 Hire Now
Freelance Console developer in Zaandam, Netherlands
Front-end development and API management is my profession
API Developer and also I am a FullStack Developer on NodeJs MongoDB, AngularJS, JSON, XML Web Services, SOAP, RESTful API, REST and Certificates: - MongoDB For NodeJS developers: https://university.mongodb.com/downloads/certificates/8b993fdce8c84f8db86b6feafb8f2a3d/Certificate.pdf - AngularJS: https://beta.openbadges.org/share/ed8bbabb42cd4795f5d6e10a6ba8b983/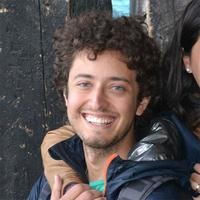 Hire Now
Freelance Console developer in Buenos Aires, Argentina
Frontend developer. React/Redux & ❤️ GraphQL
I'm Pablo, a 26 y/o argentinian web developer, organiser of Laravel & MeteorJS meetup groups in Buenos Aires.
Are You a
Console
Developer?
Get paid while making an impact. Become a Codementor for the next wave of makers.
Apply Now