Not looking for Console Developers? Find other types of developers:
View Profile
Freelance Console developer in Bellingham, United States
Expert Ruby and Rails developer
I've been a freelance web programmer for 10 years and for the last 5 years have used Rails exclusively. I enjoy tracking down bugs and helping explain how things work.
View Profile
Freelance Console developer in Philadelphia, United States
Senior Software Developer
Self taught developer who have been developing for more than 15 years.
View Profile
Freelance Console developer in Ahmedabad, India
.NET, C# & Xamarin stack code monkey, hoping since 7+ years
Throw me some C# or .NET or Xamarin, I live on that. Your problem will be casted to acceptable solution !!
View Profile
Freelance Console developer in Akrampur, India
Lead Frontend Engineer. UX/UI and Software Architecture.
Works have been featured in Apple Keynote Events at the launch of iPad Pro and iPhone 6S. I am a front-end expert with a decade of experience in building web applications. HTML/CSS, Bootstrap, jQuery, React, AJAX, ES6+, SASS, Gulp, Node.js etc are some of the most common tech I work with. Started out early on during school with dynamic web-development and search engine optimization. I have specialised in crafting isomorphic front-end applications with responsive and elegant user experiences. I believe in thinking as the end-user and building something that everyone would love to use. The previous stints at various companies like Fab and Hem have helped me gain deep insights in achieving consumer satisfaction with intuitive design.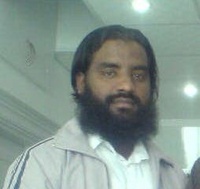 View Profile
Freelance Console developer in Lahore, Pakistan
Senior C# ASP.Net MVC AngularJS Developer | JQuery SQL Reports Guru
Over the past 13 years, I have designed, developed and managed a wide range of applications. I have provided complex solutions for top companies including The New York Times, Walmart, Beam, Live Help, Decisions, DigitalRep, Matrix Protection, Knowledge Shop. I am also highly demanding expert for reports, dashboards. Recently used skills: 1. C#, ASP .Net, ASP. Net MVC, ASP. Net Core, CSS, CSS3, HTML, HTML5, Twitter Bootstrap, WebAPI 2.0, Owin, DocX, ZenDesk, APIs, Json, twilio, SVN, TFS, GitHub, BitBucket, Trello. 2. AngularJS, Node.js, JavaScript, Jquery, TypeScript, KnockoutJS, FabricJS, ContentBuilderJS, VideoJS, PhantomJS, CasperJS, Bower, Grunt, Gulp, Jasmine, D3JS. 3. SQL Server, MongoDB, SQL Azure, AWS, Payment Gateways, Worker Roles, SQL, TSQL, MDX, SQL Cube, Stored Procedures, E...
View Profile
Freelance Console developer in Haarlem, Netherlands
Web developer, who stays with the problem till the cause and solution is found.
Hi there, I am a web developer, technology enthusiast with 11 years of active experience in the IT industry . Web software architecture design, development, debugging is what I do everyday. In last 7 years I have been developing various web applications using asp.net web forms, asp.net MVC, C#.net, HTML, JavaScript/Jquery, Leaflet map API, Google maps javascript API and many more to provide customers a best possible solution.
View Profile
Freelance Console developer in Lagos, Nigeria
Full-stack software engineer. Experienced with all stages of the software development cycle. Well-versed and multi-year experience with numerous programming languages, paradigms and processes. Udacity Reviewer.
Senior Engineer at Metro Africa Xpress (http://tcrn.ch/1R5bX3o), a last-mile delivery startup, where I lead the implementation of the full lifecycle of our products as well as orchestrating DevOps process within the organisation. I have quickly become a highly skilled developer with the majority of my experience being backend related working with tools such as Python, PHP & Ruby, and working with AngularJS and ExpressJS on the front. In terms of databases I have experience working with both SQL and NoSQL databases, and in relations to DevOps/workflow processes I am a sound user of CI tool Jenkins and have expert experience working with version control using Git - Additionally I am familiar working with testing frameworks. Being a keen learner, I do my best to keep up with current t...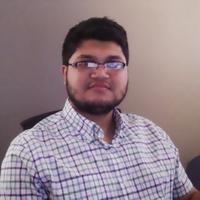 View Profile
K M Rakibul Islam (Rakib)
Freelance Console developer in Mississauga, Canada
Top Ruby on Rails Mentor of January - December, 2017 & January - February 2018 (14 months in a row!) at Codementor | Experienced (8+ years) and friendly Ruby on Rails Developer/Mentor (with passion for helping others learn) | 1000+ Sessions
I am the Top Ruby on Rails Mentor of January, February, March, April, May, June, July and August 2016 (8 months in a row) and January, February, March, April, May, June, July, August, September, October, November, December 2017 & January and February 2018 (again 14 months in a row!) at Codementor with 1000+ sessions. https://www.codementor.io/ruby-on-rails-experts I am a Senior Software Engineer from Toronto, currently working as a Ruby on Rails Developer at theScore Inc. I am passionate about helping and mentoring people, especially who are new to the web development and the programming world. I am specialized in explaining core concepts of Ruby and Rails along with the best practices. I focus on the learning experience of my students and make sure they get exactly what they want. I hav...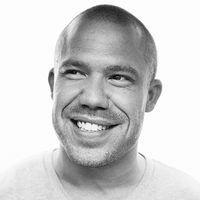 View Profile
Freelance Console developer in Miami Beach, United States
Search Marketing Strategist / SEO Expert / Full Stack Developer / CTO @ MarketKarma
I drive revenue. All other metrics pale in comparison. Be it billion dollar brands or startups, I've had the pleasure of crafting online strategies such that my clients achieve the type of revenue gains that garner press. I have over 20 years experience with Internet and web-based technology. My core competencies include web and application development, Amazon Marketplace optimization, affiliate marketing and organic search marketing strategy. I have worked directly on architecting online marketing strategies, both domestic and international, for a number of Fortune 100 brands. As founder and CIO of MarketKarma, I oversee organic search strategy for all enterprise accounts and work to create innovative solutions to assist retailers in tackling their online marketing challenges. Sele...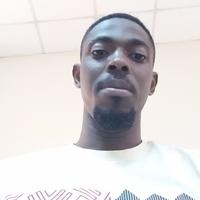 View Profile
Freelance Console developer in Lagos, Nigeria
Trainer || JavaScript | jQuery | NodeJS | AngularJS | MongoDB | MySQL | Postgres | Ruby | Ruby on Rails| React|
Helped support an online advertising company based in North America. In addition to maintaining the company's technology stack, he worked with Rails and SQL on PubSquared, a platform that enables publishers to sell their digital inventory to advertisers, to fully automate user account creation Used JavaScript and the MEAN stack (MongoDB, ExpressJS, AngularJS, and NodeJS) to develop an e­commerce platform that allows local merchants to showcase their products and buyers to compare products. Worked to develop a Rails API with an online educational company to build a freelance application for getting jobs for graduates of their various programs.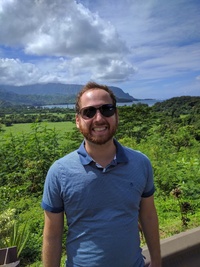 View Profile
Freelance Console developer in The Bronx, United States
VP Engineering, Publicis Media
Aspiring polymath, big picture generalist with extensive full-stack software development experience as well as a generous helping of soft skills, business acumen and the irreverent hacker spirit. Favorite language: Ruby. Prefers free-wheeling workplaces with ping pong and/or foosball tables. Focus on attention to detail and communication, promiscuous pair programming, non-dogmatic agile practice, radical simplicity, ad-hoc refactoring, continuous integration, democratic dev ops, lean structures, and self-aware honesty in the pursuit of constant self-improvement.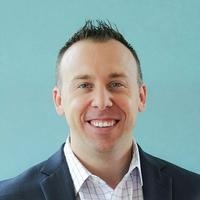 View Profile
Freelance Console developer in Oak Brook, United States
Certified Google Partner | PPC & Analytics Consulting
Data is at the core of everything I do! I am a certified Google Partner with more than 12 years of proven experience holding certifications in Adwords & Analytics. If you need a comprehensive ROI based marketing strategy or analytics implementation please contact me today. My analytics consulting services cover Google Analytics, Google Tag Manager, Tealium, Tableau, Adobe Analytics, call tracking solutions, and CRM integrations. I specialize in new implementations, auditing existing implementations, and customizations including E-commerce revenue tracking, custom dimensions, off-line data imports. I can integrate any CRM solution with your analytics systems such as Salesforce and Zoho. I can help you setup custom conversion tracking including Google Analytics Event Tracking, Faceboo...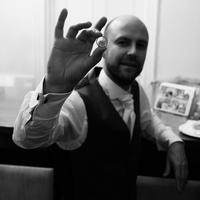 View Profile
Freelance Console developer in Swansea, United Kingdom
From 2007 - 2014 I worked in London at one of the most commercially focussed enterprises in digital advertising. As a result I have top to bottom insight into cross platform digital publishing and digital revenue generation. My speciality is Digital Marketing (specifically SEO) and Drupal 7.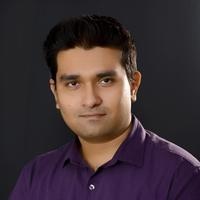 View Profile
Freelance Console developer in Dhaka, Bangladesh
Knowledge Engineer
I am a long-time open-source contributor and Linux enthusiast. In the past I spent most of my time staring at a black screen with green text scrolling endlessly for hours and days. I am now fully invested in semantic technologies and this thing called symbolic artificial intelligence (which is basically traditional AI). While I am inclined on scientific research, nothing gives me more satisfaction than leading a technology product from inception to production, more so if that product exploits bleeding-edge technology.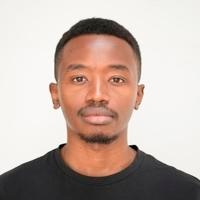 View Profile
Freelance Console developer in Nairobi, Kenya
Technology enthusiast always looking to translate ideas into great products.
My passion to pickup and learn new technologies has made me sort of a "Jack of all Trades and Master of Some." As such I am a very well rounded developer having been both an exclusively back-end developer and an exclusively front-end developer. I love learning new languages, frameworks, databases and techniques and most of all sharing the knowledge with others to impact their lives/careers positively. When I'm not behind a screen transforming the world one line at a time, you'll find me working out, travelling or having a nice time with friends.
Are You a
Console
Developer?
Get paid while making an impact. Become a Codementor for the next wave of makers.
Apply Now