Freelance Concerns Developers Available for Hire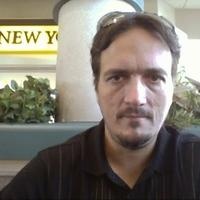 Hire Now
Freelance Concerns developer in Ashburn, United States
Started programming at age 12 in 1988 on a Commodore VIC-20. Worked in multiple industries developing various types of software. Decades of experience.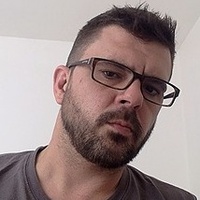 Hire Now
Freelance Concerns developer in Surabaya, Indonesia
A passionate and self motivated full stack web developer with a passion for providing elegant solutions.
A passionate and self motivated full stack web developer with a wide range of skills producing front end through to back-end design and implementation. Over 14 years of exposure to full stack development in web and internal infrastructures in a wide range of technologies provides and excellent knowledge base for problem solving and contextual solution design with new projects and legacy applications as well as being fearless in investigating code bases of open source projects when problems arise. This with being naturally inquisitive of progressive trends, languages, standards and design patterns not only ensures compliance to industry expectations but allows for an ability to be versatile when a project requires. Implementing standardised patterns and respect of 'Single Responsibility' an...
Hire Now
Freelance Concerns developer in Plovdiv, Bulgaria
Software Developer at Finance Matters B.V.
Enthusiastic about the technical future, likes to work with people and facilitate their daily computer activities, easy to work with, adding value to group work, perfectionist, altruist
Hire Now
Freelance Concerns developer in Tavira, Portugal
Web dev fanatic with more that 10 years of experience
Hi! My name is Marco and I'm here to help you with your web development work. I speak English and Portuguese. Feel free to contact me. Cheers ;)
Hire Now
Freelance Concerns developer in Peterborough, United Kingdom
Full Stack Web Developer
I am a Full Stack Web Application Developer primarily using Microsoft technologies like ASP.NET, MVC, C#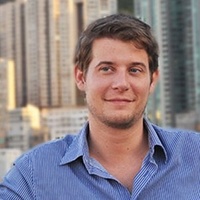 Hire Now
Freelance Concerns developer in City of Victoria, Hong Kong
Full Stack Developer: Ready to aid and abet the self-proclaimed geek.
Since the impressionable age of 12 years old, I've been excitedly coding and eagerly solving problems - tech and otherwise. To this day, I more than welcome the supposedly unsolvable and the utmost challenging. I pride myself on my love of learning and desire to expand and further my knowledge on tech topics, and hope this energy is something I can share in influencing others. I am a full stack developer (15+ years experience), with strong knowledge & passion for Golang, AngularJs, CouchDB, AWS and your good old fashioned HTML/CSS. At PassKit, I head up our Engineering team, and am responsible for leading our Enterprise Client integrations. It's my job to make it a piece.of.cake. for other techies, marketeers and companies to get their content into the exciting space that is Mobile Wal...
Hire Now
Freelance Concerns developer in Scarborough, Canada
Senior iOS + iPhone + iPad app developer / mentor
I'm a senior iOS app engineer from Toronto. I can provide mentoring for the following: - Programming and object oriented concepts - Objective C / Swift - XCode project setup and iOS Simulator - Testing and debugging - User interface design using Storyboard - Number / Date / String handling - Array, Dictionary, Sets, and other data structures - Model / View / Controller setup - Touch handling and button actions - Text input and validations - Pushing and popping screens - Alerts and Action sheets - Reading and writing data - local database (Core Data) - Reading and writing data - internet - Webservices / API integration - Image / Audio / Video integration - Responsive user interface using Auto layout - Displaying data in lists / tables / grid - Integration Location / GP...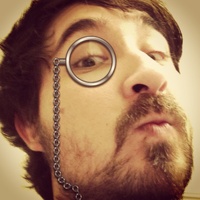 Hire Now
Freelance Concerns developer in Denver, United States
Software Craftsman
I'm a software developer (generalist / polyglot) who is devoted on learning and educating cutting edge technologies. I have over 12+ years of industry experience with design, development and system architecture. I have a strong background in web application development, yet recently proficient in crafting iOS apps. Majority of my experience has been in business applications, from large complex enterprise systems to smaller sophisticated tools for small businesses. Available to assist with any sized project or issue you have!? Reach out anytime day or night!
Are You a
Concerns
Developer?
Get paid while making an impact. Become a Codementor for the next wave of makers.
Apply Now