Not looking for Concepts Developers? Find other types of developers: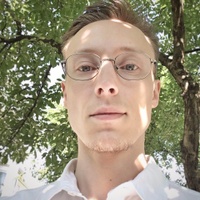 View Profile
Freelance Concepts developer in Naperville, United States
Puts the thinking cap on.
It takes a balance many skills to build a technology for a startup. I have created many small and several large products, including REST API's, web apps and mobile apps. I have come to realize that thinking of tests first yields simpler and more resilient architectures that can withstand significant changes. A changeable code is a must in the fast-paced startup world, and that is why I am also an advocate for statically typed languages.
View Profile
Freelance Concepts developer in Bucharest, Romania
Senior Sofware Developer la Bitdefender
Developer with strong algorithmics knowledge, experienced in efficient, high quality and scalable Software and highly passionate in Security. Skilled in optimizations, tools creation and automatization but always open to learn more. Native speaker of C, Python and Assembly (x86) Good knowledge of C++ and Haskell Other known programming language: Java, JavaScript, Perl, Pascal/Delphi Frameworks and technologies: Django, jQuery, Bootstrap, jQuery Mobile. Regular expressions, Json ,XML Tools: OllyDbg, GDB, Ida (HexRays), Visual Studio, Eclipse, Intellij IDEA. Others: Very strong knowledge of Windows OS API/ABI. Strong knowledge of Linux/Unix API. Strong knowledge of WINSOCK / BSDSOCK
View Profile
Freelance Concepts developer in Ahmedabad, India
.NET, C# & Xamarin stack code monkey, hoping since 7+ years
Throw me some C# or .NET or Xamarin, I live on that. Your problem will be casted to acceptable solution !!
View Profile
Sergio Antonio Marquez De Silva
Freelance Concepts developer in Issaquah, United States
Software Engineer, Geek Guru, Full Stack Developer
I love learn and share my knowledge. I have had to develop software since 15 years ago for work and fun. I contribute in open source & non-profit organizations. Always expanding my skills.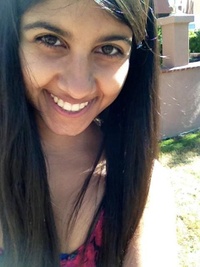 View Profile
Freelance Concepts developer in Los Angeles, United States
iOS Dev, UI/UX Designer, and Creative Technologist
I am passionate about building scalable software, crafting engaging and intuitive interactions, and teaching. I love helping people of all backgrounds solve problems. I've previously mentored students remotely in web development and Java. Currently, I help professors at the University of Southern California teach iOS development using Objective-C and Swift. I am a strong advocate for rapid prototyping with different tools and approaches and believe that a prototype is worth a 1000 meetings! I am interested in all stages of a product: ideation, prototyping, user research, execution, etc and can offer strategic advice for where to start after having that initial idea.
View Profile
Freelance Concepts developer in Kellyville, Australia
Software Developer with ~20 years experience.
I can assist you with your Meteor / JavaScript / MongoDB / Node and other enquiries. About 20 years of software development experience and consultant designing many in-house and large scale management apps as well as full stack websites and eCommerce solutions. Enjoy finding out of the box simple solutions to software problems.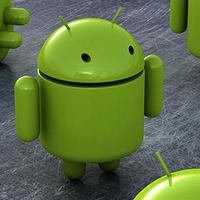 View Profile
Freelance Concepts developer in Bengaluru, India
Software Development Engineer @ Amazon.com
Sharp, Top-Producing Software Developer with around 3 year's experience involves programming expertise. Technical Skills Tools: Visual Studio 2013, Eclipse, SQL Server 2012 Languages: C#, C, C++ ,Python, Java, HTML, CSS, XML Scripting Languages : javascript , JQuery, Sound Knowledge On: Dot Net Framework, Socket Programming, Windows Services like WCF Services, Web Based Application , Web-Services like REST API's, MVC, Adobe Flash, Database Tuning, Object oriented concepts, Algorithms, Data Structures, N-tier architecture.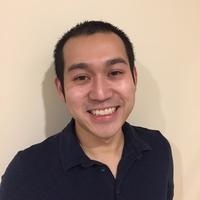 View Profile
Freelance Concepts developer in Saint Paul, United States
Full Stack Developer and Product Manager
Hi! I currently work for the Daily Fantasy Sports site RotoGrinders.com on their premium tools such as Lineup Builder and DFS Analyzer. Lately I've focused on building ReactJS apps backed by ExpressJS microservices. In my role as a Development Manager I also mentor junior developers and that's one of my favorite parts of the job, which I suppose is why I'm here!
View Profile
Freelance Concepts developer in Mexico City, Mexico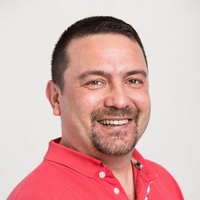 View Profile
Freelance Concepts developer in San Francisco, United States
Front End Software Engineer
I am a passionate Front End Engineer utilizing latest JavaScript frameworks. My Skills List ● Full-Stack Development, Agile Software Development and TDD. ● Javascript / NodeJS, ExpressJS, ReactJS and AngularJS (MEAN & MERN). ● ReactJS ecosystem: Redux, Redux-Forms, Redux Saga, React Router, ESLint, Typescript, Flow, Babel. ● CSS3, Sass, Less, PostCSS and templates such as Bootstrap, Materialize, Foundation. ● HTML5, HAML, EJS and ERB. ● SQL, PostgreSQL, Redis, MongoDB and RethinkDB. ● Grunt, Gulp and webpack. ● Docker, Firebase, VirtualBox and VMware. ● Testing with Jasmine, RSpec, Jest, Mocha, Chai, Enzyme. ● Source Code Management Tools such as Github and Bitbucket(Stash). ● Ruby on Rails and Sinatra. ● Electron with a touch of PHP.
View Profile
Jesús Rodríguez Rodríguez
Freelance Concepts developer in La Línea de la Concepción, Spain
Teaching other people about how to use Angular.JS in their projects. I have been administrating the official IRC channel while giving support. Also I write Angular.JS tips and tricks.
View Profile
Software Engineer & Lead developer
I'm well-seasoned full-stack developer with 3+ years of experience creating exceptional products using technologies like: Javascript, jQuery, Ember, HTML5, CSS3, SASS, Ember, Swift, Ruby, Java, MySQL, Mongo, PostgreSQL. But the most advanced skill is the native javascript and all javascript-relative technologies. My skills also include Prototyping (UX analyse and system architecting), Project Management and Team Leading. I've Invented a lot of new design patterns and plugins, created private action-state JS engine as complete independent solution while working with different clients. Creating new solutions, inventing brand new design and engineer patterns is my true passion. My work features are: 1) 'golden mean' of quality and speed of development 2) cover app with tes...
View Profile
Freelance Concepts developer in Paris, France
Senior Webapp/UX Architect and Fullstack Dev
I'm a multidisciplinary autodidact, equally at home analysing business models and needs as taking user feedback for product refinements, but I am most at home architecting and building bespoke ground up solutions that meets those needs to the highest degree. I don't knock things out quickly using off-the-shelf packages yet I strive for the highest efficiency in my approaches. Previously Technical Director with a London agency, I've since worked on startups of my own and others, as well as pursuing opensource projects.
Are You a
Concepts
Developer?
Get paid while making an impact. Become a Codementor for the next wave of makers.
Apply Now