Not looking for Community Developers? Find other types of developers: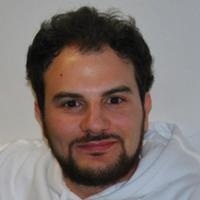 View Profile
Freelance Community developer in Genoa, Italy
C++ Software Engineer for an Italian F1 Team & Founder at italiancpp.org
In 2012/2013 I shaped the Italian C++

Community

from scratch. It's a national-scoped user group focusing on C++ and related technologies. I offer my experience as a

community

builder and leader as I have been dealing with website creation, staff management, forum moderation, events planning, companies/sponsors collaboration, etc. We have more than 450 users, 50/60 people on average attend our events, we collaborate with several national and international organizations and companies.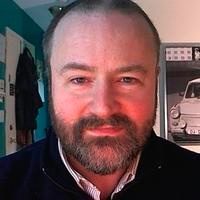 View Profile
Freelance Community developer in Ashburn, United States
full-stack Python & JavaScript ● IT architect & strategist ● DevOps ● smokejumper
• Expert full-stack Python & JavaScript developer • Full DevOps: project architecture to production deployment at scale • Outstanding trouble-shooter and "OMG! Everything is on fire! HALP!!" first responder • Strong web app, data structures, data science, and visualization skills • Enjoy complex integration and automation challenges • Love mentoring. Half-price rate ($60/hr) for all genuine students
View Profile
Freelance Community developer in Wrocław, Poland
(freelance developer ∪ consultant ∪ trainer) ∩ Python
I spend my days coding, learning news stuff and try to get things done, sometimes I fail but is a part of the process. I like to share my knowledge and passion for the things that I love to do, so whether you want to be a programmer or a better programmer I am here to help. I believe there is nothing more important than persistence to achieve your goals, if you have it your are halfway there.
View Profile
Freelance Community developer in Barcelona, Spain
Hello world. I like my job... well, no exactly, I'm in love with it ! World is evolving day by day and we have to evolve with it. New skills every day. New knowledge is what I expect from every day of my life. Travel, know as much people as possible and, not the best, but be much more. Specialties: PHP and Symfony2 Developer and Evangelist, Speaker and Github committer.
View Profile
Freelance Community developer in Brighton, United States
Passionate technologist making Pareto improvements for all stakeholders
Marty wants to affect positive change in his organization, in his local

community

and beyond. People are the heart of his concerns, and he strives to develop and apply skills with the goal of positively impacting people's lives, primarily through the thoughtful deployment of technology. In business, Marty believes that cultivating the right staff and selecting the right technologies can create competitive advantages for an organization. After all, technology is a tool that is only as good and as useful as the people wielding it. He aims to prepare and deploy both people and technologies, so that the resulting advantages will produce exceptional customer, partner and employee experiences that excite and satisfy constituents.
View Profile
Freelance Community developer in Greystones, Ireland
Consultant, craftsman, mentor with 30 years of dev/sysadmin/FOSS experience
I'm an experienced software developer, sysadmin, consultant and coach, based in Los Angeles, California. I have diverse experience from 30+ years of computing; currently I maintain a PHP ERP system for pay and hack on Haskell projects for fun. I have a particular interest in financial software and personal finance, and lead the hledger project. I'm also a yoga teacher and passionate about applying the principles of yoga and meditation in techie life.
View Profile
Freelance Community developer in Gilbert, United States
Software Architect and Engineer, PHP Expert
Software Architect at McGraw-Hill Education. Open source contributor, conference speaker, and

community

organizer in the PHP community. <3 OSS, PHP, APIs, & AWS
Are You a
Community
Developer?
Get paid while making an impact. Become a Codementor for the next wave of makers.
Apply Now