Freelance Communication Developers Available for Hire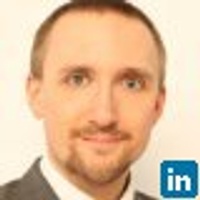 Hire Now
Freelance Communication developer in London, United Kingdom
Architect / Full Stack Developer - multiple languages
I'm experienced at writing concise emails and status updates. I have also prepared research dossiers, and business plans for investment pitches. While studying Politics, Philosophy and Economics at Oxford University, I wrote about 4,000 words per week.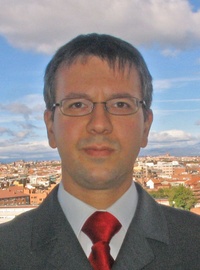 Hire Now
Freelance Communication developer in Madrid, Spain
Senior Software Engineer / Algorithmic Trader / Freelancer
I'm a highly qualified algorithmic trader and full stack developer offering more than 17 years of in-depth hands-on experience in full life cycle of software development within telecommunication and financial services industries. My ability to overcome complex business challenges in an effective and creative manner, always on time and under budget, and my passion for keeping up with the cutting edge of technologies, will enable me to make a significant difference for achieving the company's goals. My specialties are algorithmic trading, software development, C++, Python, MATLAB, Java, SQL, erlang, and many more, all of them for the sole purpose of writing masterpieces with zeros and ones which accomplishes what I wanted to implement and beyond, with clean, elegant and effective code. Pl...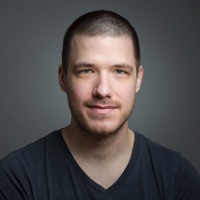 Hire Now
Freelance Communication developer in Zagreb, Croatia
Javascript Front End Developer, UX Designer, Consultant
I am a development and UX design expert who helps companies build complex custom-made web applications by focusing on a single project at a time, having an agile proactive approach, and building software with business goals in mind. Through my boutique consultancy — codetree.co I work with established companies and passionate entrepreneurs to help them map out, design, and deliver their most important projects on time. Things I value: - Effective

communication

that keeps everyone informed and on the same page - Delivering weekly measurable results by showcasing working and improved software - Simple and transparent relationships in which everyone can speak truthfully Reach out and let's discuss your current challenges and future plans. At that point we will have a better idea as to whe...
Hire Now
Freelance Communication developer in Ahmedabad, India
.NET, C# & Xamarin stack code monkey, hoping since 8+ years
Throw me some C# or .NET or Xamarin, I live on that. Your problem will be casted to acceptable solution !!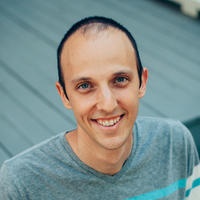 Hire Now
Freelance Communication developer in Chico, United States
Senior Mobile Engineer
I have been able to work, play, and live with all kinds of people over the years. I've had many different leadership roles throughout my life with jobs, church, friends and family. Through these I have come to find that

communication

is something that is key to getting your point across and for people to understand you. If I don't understand completely a point that someone is trying to get across I will continue to ask questions until I know what they are talking about. I value clarity in

communication

and pride myself in speaking in specific and consistent ways so that others understand what I'm saying.
Hire Now
Freelance Communication developer in Ashburn, United States
Front-End Team Leader @ RB
Fork Me on GitHub: https://github.com/marborkowski Follow Me on Twitter: https://twitter.com/marcinborkowsky From time to time, I'm the speaker at: - WarsawJS (ocal community of JavaScript professionals and enthusiasts)
Hire Now
Freelance Communication developer in Sete Lagoas, Brazil
Software Engineer and Developer
Brazilian Software Developer from Minas Gerais "Uai!". Works professionally with software development since 2009. Passionate about technology and entrepreneurship. Tries every day to learn new knowledge and perfect those that already have. The most motivating thought is the thirst for solving problems and helping others. The world isn't perfect, and neither am I (perfection never pleased me at all), I believe much more in: solving the problem and then improving its solution than finding the perfect solution (which may never exist). Loves being with wife, relatives and friends and I value friendships above all else. Believes that teamwork is a fundamental tool for achieving goals, whatever they are. By having this way of thinking, I've always worked in companies that value these qualit...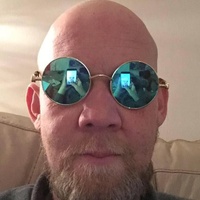 Hire Now
Freelance Communication developer in Chester-le-Street, United Kingdom
Chief Engineer at a leading UK FinTech company
Currently architecting and building enterprise mobile applications in the financial sector using a range of platforms including native iOS, Xamarin, and Unity. My speciality is in security and it has been my privilege to implement and deliver secure development processes and products. I have a proven track record of delivering successful projects and empowering and enabling great people for companies ranging from multinational banks to local start-ups. Significant expertise across a broad range of technologies and disciplines including extensive .NET, Java and other stacks. Actively evangelise and implement best practices across all aspects of product development reducing operational costs and improving innovation and creativity. Demonstrated a talent for team building and comfortable com...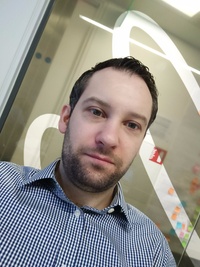 Hire Now
Freelance Communication developer in Balham, United Kingdom
FinTech / Payment Service Consultant
Hi, I am Conor, a London (UK) based Software Engineer and Design Consultant On CodeMentor my objective is to help users discover the true viability of a project, discuss requirements and build a specification that can then be delivered to developers to build. In my experience it is not always a good idea to assign architecture work to the develop. Another set of eyes is always useful. I am available for consultation, architecture design documents, and also Proof of Concept / MVP development. I am capable of delivery production grade software but do not currently have that bandwidth available. Having worked in all elements of the Payment Processing lifecycle, I am familiar with terminal / card technology and also the backend acquiring / authorisation platforms, along with everything in b...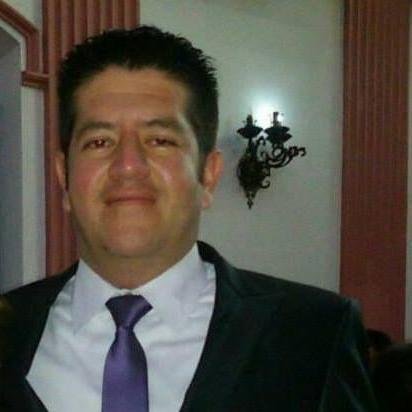 Hire Now
Freelance Communication developer in Bogotá, Colombia
Multiple languages and platforms developer: C, C++, java, python, php ad .Net Framework. Responsive web design using symfony2 and twitter bootstrap
I have developed applicactions and tools, in multiple languages and platforms like C, C++, .Net Framework, Python, Php, Java and Javascript, used in several areas like telecontrol protocols, network simulators, digital signal and image processing algorithms, electrical design tools, stand-alone applications, and web design with over five years in the field. I am a big fan of scalable and modular architectures. I am in a continuous process of learning to improve algorithms and the users experience.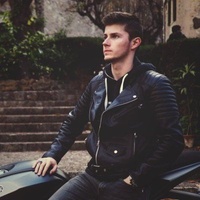 Hire Now
Freelance Communication developer in Palma, Spain
Senior Software Engineer, Architect, Mentor
Most of my time I spend designing and implementing architecture for (distributed) systems as well as smaller components. I prefer to use MySQL for most of the projects due to it's stability and common knowledge. Over the last several years I got many opportunities to optimize systems with long analytical complex queries as well as designing memory tables for heavy batch processes. Currently I focus on building Search Engine Marketing solution for trivago using DDD methodology, Microservices and Messaging systems to keep boundary contexts truly separate. I started mentoring developers as part of my responsbilities at trivago and helping others grew into a passion so I became a CodeMentor member.
Hire Now
Freelance Communication developer in Johannesburg, South Africa
Professional programmer; hobbyist teacher; patient zealot for depth of understanding in both
I have been in love with programming and amateur programmer since high school, and have worked as a programmer for quite a few years now, mostly in mobile, especially iOS (but I'm looking to shift more to Android and/or the backend side of mobile). I take great pleasure in helping others to find their way into programming (and anything else I know about), and I believe strongly in gaining as much depth of understanding as possible in any field, rather than skimming just enough to get by. I am very patient, and I share my passions without delegitimising other views. I have a natural leaning towards and am increasingly influenced by the perspective of EW Dijkstra and believe that a programmer should be able to know that her work is correct, not just get it to work satisfactorily.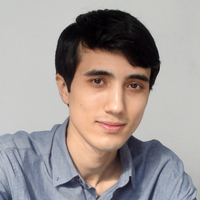 Hire Now
Freelance Communication developer in Almaty, Kazakhstan
Software Engineer
I am a software engineer with interests in Scientific Computing, Simulations, Embedded Systems, Distributed Systems, AI and Machine Learning, and Game Development. I'm passionate about inventing new tools and solutions, and more importantly helping people along the way in doing so. Over the past years I've worked on projects in domains such as desktop applications, web applications, embedded systems, machine learning and AI agents. Currently I'm involved in developing enterprise applications using Java EE.
Hire Now
Freelance Communication developer in Temecula, United States
iOS developer with 20+ Apps.
Architect/Lead Senior Software Engineer for the Global Mobility Practice at CIBER, Inc.
Need to Hire a Senior
Communication
Developer?
Get Started
Are You a
Communication
Developer?
Get paid while making an impact. Become a Codementor for the next wave of makers.
Apply Now