Not looking for Commit Developers? Find other types of developers:
Hire Now
Freelance Commit developer in Boulder, United States
Web developer w/ 17+ years expertise, providing structured solutions, focused on startups. DevOPs
Creating usable websites is my passion. I have a history of building reliable online solutions for clients around the world. As my workflow capabilities improve, virtual servers are going to become a critical component, being able to quickly spin up servers, test code and deploy will be advantageous. Networking is a great way to develop and grow skills to take my ideas to a larger audience, helping to create a solid path toward building a successful startup -- the next step on my list of goals. Specialties: Web development, online security practices, MySQL, Apache, Navicat, Sublime Text, Fireworks, Acrobat Pro, GIT, Google, PHP, XML, RSS, HTML5, CSS3 standards, jQuery, Apache, Web Analytics, Cacti, mail server administration, public speaking, software installation, CCNA, multi-tasking, a...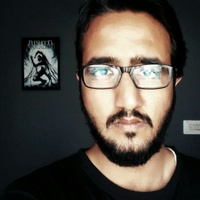 Hire Now
Freelance Commit developer in Bengaluru, India
A backend developer who loves to connect the dots!
Work Experience: 1. Infra and Devops Team at HackerEarth (2 year and 4 months) 2. Backend Engineer, Rare Mile Technologies (10 months)
Hire Now
Freelance Commit developer in Marquette, United States
Emergency support specialist, cloud consultant, lifetime coder, Linux ninja, security guru, developer-operations liasion, systems administrator. Often called 'rockstar', 'unicorn', 'hero', 'savior', 'recluse'; seldom called on the phone.
I put out cyber fires over donuts and camp fires. Polyphasic sleeper serving all timezones! Provider of live-help in real-time via video conference for technologies I have mastered and problems no one else can solve. Writer of re-brandable content management systems (every app has content, does it not?), re-usable apps & APIs, member of Mensa & Intertel, slayer of salmon. Human languages for fun, programming languages for breakfast. I left Detroit in the Dot-Com era to live deep in the north woods, I wear camo every day and kill my own food when I have to. I solve my own problems with grace and efficiency. I'll be happy to solve yours! My three most valuable skills: * Problem solving * Anticipation (of variables and user expectations) * Machine logic These skills, when applied t...
Hire Now
Freelance Commit developer in Pereira, Colombia
Friendly Javascript, AngularJs, React, Node, funcional programming help for you
I'm a passionate developer and I'm here just to help you. No matter how easy or hard the question is, we can figure it out together. I love to explore new ways to organize code, just to make the job to our lazy brains easier. I have been programming for almost a decade, but still a lot to learn, as this is not about engineering, this is all about craftsmanship.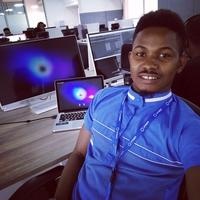 Hire Now
Freelance Commit developer in Lagos, Nigeria
A Result-driven, Client-focused Software Developer with years of experience
I'm a full-stack JavaScript/NodeJS developer who can think "out of the box". I'm results-driven, client-focused, articulate and analytical. I also teach little kids computer appreciation/basics. Yes, you can call me a teacher. I have a keen interest in all things related to coding (Programming). Aside from programming, I enjoy performing stunts, free-running and parkour. Sure I can teach you :)
Hire Now
Freelance Commit developer in Pisa, Italy
Embedded systems Developer
Passionate developer and an Innovator.I strive to find simple solutions to complex problems and love to write low level firmware in C/C++ and enjoy image processing in OpenCV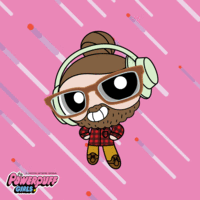 Hire Now
Freelance Commit developer in Portland, United States
Installed a Perl module? You're using my code.
If you're having Perl, Git, SQL, C or testing problems, I can help. If you have a Perl problem, maybe a bug in a module, or a regex isn't working, or it's slow, maybe CPAN trouble, not only can I help, I might have caused the problem. If Git has you totally perplexed, I can help make Git make sense. And if you have a problem writing tests, what should you test, how should you write tests, how should you structure your tests, I can help. Happy coding!
Hire Now
Freelance Commit developer in Lake Peekskill, United States
Full Stack Engineer focusing on Node.js, React, AngularJS, BackBoneJS, Javascript, LESS, SASS, Grunt, Webpack, PHP, Java, WebGL
I have over 15 years of development experience for the top names in all the major industries. I love to teach and talk about technology, and I have extensive mentoring experience. I'm friendly and open, and I make an effort to explain topics carefully. I've worked as developer for about 15 years now, and I have a full understanding of all aspects of development (server side, client side, and mobile). I graduated Magna Cum Laude from Vassar College with a degree in computer science in which I received departmental honors. I've worked for many clients in New York including, Nike, IBM, Pfizer, MTV, Chanel, Verizon, Goldman Sachs, Nestle, AARP, and BAM. I've worked with companies in pretty much all of the major industries applicable to development, and I have a deep understanding of the d...
Hire Now
Freelance Commit developer in Miami, United States
UI/UX designer, front-end and WordPress developer with 8+ years of expierence.
UI/UX designer, front-end and WordPress developer from Miami, FL with a little over 8 years of experience. During my career as a designer/developer, I've lead numerous of projects on all aspects. From design and coding, to server/cloud setup, branding, social media, marketing, sales, fundraising, etc. I can do it all in this digital world. I'm big on open-source projects, and open API's. I like keeping up with industry standards and love doing research. Some of my skills include: HTML, CSS, Sass/Scss, JavaScript/jQuery, PHP, MySQL, SEO and all things WordPress. I'm also familiar with and have a working knowledge of Ruby/Rails, C, CoffeeScript, Git, Server config and more. I'm currently the CEO at Greater Than Media and the CTO and lead developer at Up N Atom Education, LLC. Take a lo...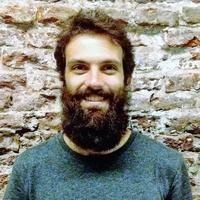 Hire Now
Freelance Commit developer in Montevideo, Uruguay
Web Developer
I'm an agile design thinker with over 10 years of experience working on digital products. I will help you bring your vision to life from concept to production or anywhere in between. In particular, I will be your most valuable professional when you need to: - Design Your Product - Design Wireframes - Design Mock-Ups and Prototypes - Develop for the Internet - Deploy Your Product to Distribution Channels - Design Your Post-Sales Strategy - Profile Your Business Performance - Streamline Your Business My approach of work is minimalist and transparent. I work solutions out based on data and continued research. Every problem has its rules and I will help you grow a solution from this practical standpoint. A viable solution arises as you fundamentally understand the aspects invo...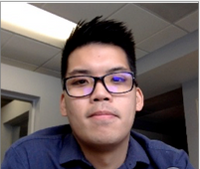 Hire Now
Freelance Commit developer in Ontario, United States
Front End Developer / Experienced Wordpress developer. I like collaborating with people who loves critical thinking and solving problems in creative ways.
More than 5 years of experience in Designing , Developing and managing websites using PHP, HTML and CSS and now currently specializing in Wordpress. There's always room to grow! My goal is to share my knowledge to people and also to learn something in the process.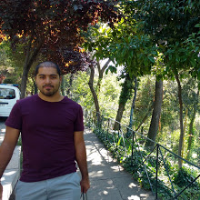 Hire Now
Freelance Commit developer in Buenos Aires, Argentina
Software Engineer @ UBA
Love to share my knowledge with friends and co-workers. Self-Taught. Devops enthusiast. Shortcuts and startup culture lover. Always learning and improving.
Hire Now
Freelance Commit developer in Moscow, Russia
I'm Full-Stack Engineer. While learning you could face a number of challenges. I help you to grow and learn, finding the best and fastest solution for that.
Ruby on Rails software consultant and web developer. 6+ Years of experience building websites, APIs and backend services.
Hire Now
Freelance Commit developer in Toronto, Canada
Full Stack Developer with solid hands-on expertise
Insightful, tech-driven full stack developer with notable success in developing powerful web applications while participating in planning, analyzing, and implementing solutions in support of business objectives. Hands-on experience participating in all stages of software development efforts, including requirements definition, design, architecture, testing, and support. Have experience with several startups as well as large corporations. My current passion is real-time hybrid apps working seamlessly on iOS, Android and Web.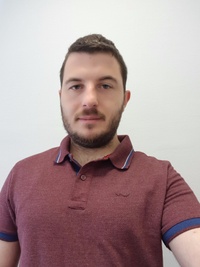 Hire Now
Freelance Commit developer in Jegunovce, Macedonia, The Former Yugoslav Republic of
Passionate android developer
I've coding since my students days for about 6 years from which my last 3 years are professional. I'm currently finishing my master degree in computer science and i'm always trying to learn new things and share the knowledge. From my professional experience (i was working in small company and now i'm working in enterprise company) i can say one tip from me : "Keep it simple".
Are You a
Commit
Developer?
Get paid while making an impact. Become a Codementor for the next wave of makers.
Apply Now