Not looking for Com Developers? Find other types of developers: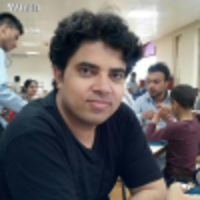 View Profile
Freelance Com developer in Islamabad, Pakistan
Expert Visual Basic, C# and JavaScript Developer
I am an expert Visual Basic developer with over 15 years of experience. I am highly talented and skilled in problem solving and understanding complex and large code base.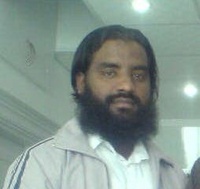 View Profile
Freelance Com developer in Lahore, Pakistan
Senior C# ASP.Net MVC AngularJS Developer | JQuery SQL Reports Guru
Over the past 13 years, I have designed, developed and managed a wide range of applications. I have provided complex solutions for top companies including The New York Times, Walmart, Beam, Live Help, Decisions, DigitalRep, Matrix Protection, Knowledge Shop. I am also highly demanding expert for reports, dashboards. Recently used skills: 1. C#, ASP .Net, ASP. Net MVC, ASP. Net Core, CSS, CSS3, HTML, HTML5, Twitter Bootstrap, WebAPI 2.0, Owin, DocX, ZenDesk, APIs, Json, twilio, SVN, TFS, GitHub, BitBucket, Trello. 2. AngularJS, Node.js, JavaScript, Jquery, TypeScript, KnockoutJS, FabricJS, ContentBuilderJS, VideoJS, PhantomJS, CasperJS, Bower, Grunt, Gulp, Jasmine, D3JS. 3. SQL Server, MongoDB, SQL Azure, AWS, Payment Gateways, Worker Roles, SQL, TSQL, MDX, SQL Cube, Stored Procedures, E...
View Profile
Freelance Com developer in Eden Prairie, United States
Passionate, experienced, and seasoned software engineer.
I'm a Software Engineer who loves getting into the nitty gritty technical details and solving problems. In my professional life I develop Windows or Web software with a strong focus on .Net (Winforms and ASP.Net/MVC3). In my private life I tinker with electronics such as Arduino's, RaspberryPi, STM32 Nucleo, as well as use Linux, NetBeans, and various other open source packages for fun. I also have a passion for computer languages, human languages, computer parsers, and human writing systems.
View Profile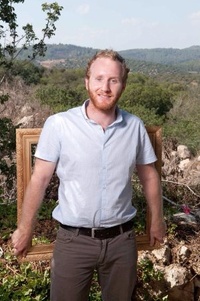 View Profile
Freelance Com developer in Las Vegas, United States
Owner at Levin Consulting LLC
Software engineer with management experience. - 7 years experience with C\C++\C#\Reversing on Win32 - 3 years experience with Java\Android. - Intermediate proficiency with Linux systems (server-side configuration and programming) - I have also dabbled in ARM development using mbed. I have experience managing dev teams (2-5 employees), designing complex systems (UML\client-server using multiple platforms) as well as version control (GIT\SVN\MS Team Foundation), build scripts (Windows Script Host, Gradle) I hold a Bachelor's degree (B.SC Computer Science) from the Open University of Israel (Ha'Universita Ha'Ptucha) Interested in short-term projects with serious people. No job too small. My rates are low at the moment in order to gain visibility on the site, but I plan to raise them, s...
View Profile
Bitcoin Software Engineer & Design Architect
Self educated software developer, enterprise level system designer, and extensive bitcoin architecture knowledge. Davinci Jereme is an experienced manager, software engineer who specializes in developing application frameworks (APIs), multi-ter clustered systems that enable the enterprise to scale up exponentially. Davinci has developed many advanced systems that include Server side web service, multi-threaded clustered enterprise software, Active X controls, and advanced archival compression algorithm. He can code in many software languages with key efficiencies in Delphi, C++, SQL and C#. Davinci Jeremie is also an advanced network administrator, domain controler, advanced security systems and virtualization software such as VMware, ESXi, and Microsoft Hyper-V Server. Linux and Ma...
Are You a
Com
Developer?
Get paid while making an impact. Become a Codementor for the next wave of makers.
Apply Now