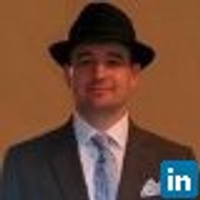 Cody Jackson
Author, programmer, instructor, engineer, and consultant
$20.00
For every 15 minutes
Military veteran, full-time systems engineer and part-time software engineer. Author of Python programming book series "Learning to Program Using Python". Former adjunct professor at ECPI University and current Python programming bootcamp mentor with Thinkful. Ten+ years of experience in project management, information security, Linux, and other IT-related areas, with multiple certifications. Just looking to share my knowledge.
How I Learned Python Programming Language
Read about one person's perspective on learning to program using Python.
Career Primer: Diving Into Industrial Control System (ICS) Security
Introduction to ICS/SCADA systems and security concerns
Software Engineering vs. Computer Science
We'll compare software engineering and computer science to identify the key differences between the two terms.