Freelance Coding Developers Available for Hire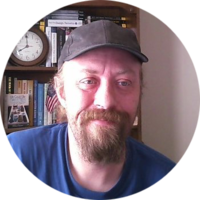 Hire Now
Freelance Coding developer in Loja, Ecuador
C#, TDD, and and Clean Coding Expert with 18 Years Experience
I am an experienced, committed software engineer who continually seeks clean, elegant solutions to business challenges. My lifelong passion for technology drives me to proactively expand my horizons, constantly exploring and evaluating new languages, platforms, frameworks, tools, and best practices and applying them in my work to produce truly awesome results. I also believe that a fundamental prerequisite of highly successful teams is the open, honest interchange of ideas, feedback, and experience, culminating in an environment of personal and professional growth for all involved. It is in this spirit that I offer to share my experience with others as a CodeMentor.
Hire Now
Freelance Coding developer in Haarlem, Netherlands
Freelance Software Guru (Angular5, Rails, SQL)
Writing software my whole life,

coding

apps in over 20 different languages and frameworks and still counting
Hire Now
Freelance Coding developer in Vancouver, Canada
Developer with over 15 years of professional experience in various technologies.
Developer with over 15 years experience building software in various industries, most recently focused on iOS apps and creative applications using Swift and C++. I have a strong computer science background with emphasis on software architecture and user interfaces. I have worked in aerospace (including a contract for NASA), telecommunications (Nokia), video games (Capcom, Ubisoft) and social-network startups. Most recently I am working on freelance projects and pursuing my interest in blockchain technology and cryptocurrencies.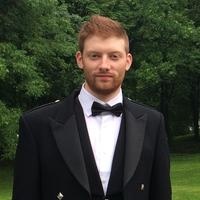 Hire Now
Freelance Coding developer in London, United Kingdom
CTO at Draft AI | #1 CodeMentor for Python, JS, Node, React for now - still working on the others ;)
I'm a Scotsman living in London. I have over 10 years experience coding. I have a first in Computer Science, worked at one of the top cyber security consultancies and am doing some freelance work alongside my startup. Feel free to schedule a session with me: https://calendly.com/martindavidfoley1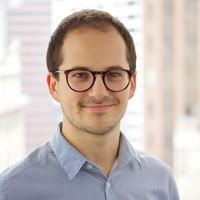 Hire Now
Freelance Coding developer in Chicago, United States
JS developer, teacher
I'm the current CTO of Fraight AI. I was a lead instructor at Fullstack Academy of Code (YC W12) for just under 3 years. I was the first instructor they hired, and developed large swaths of the curriculum. Formerly I was an adjunct professor of Computer Science at Hampshire College.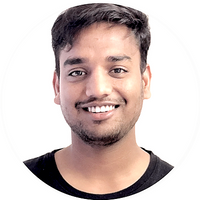 Hire Now
Freelance Coding developer in Delhi, India
iOS Apps Developer · UI/UX+Motion Designer. Builds awesome digital experiences for millions of people @Zomato, earlier @Gameloft. My website — https://arpit.work
I build digital products for user bases of millions of people. I code apps, design the UI/UX and do motion design (animation) for products. I am glad to mentor people and share knowledge, welcome to my class. More about me — I was born and brought up in Agra (where the Taj Mahal is in India) in a family of 5 doctors. I am the only engineer in all of my extended family. I have always loved to craft things since my childhood and now I code and design for a living. Presently I am working at Zomato, one of the top startups in India. I have been here for the last 3 years — developing, designing and working hard to build the best eating out and ordering experience for people. I jump around in teams speaking the language of developers, PMs and designers. Before this, I was working at Gamelof...
Hire Now
Freelance Coding developer in Budapest, Hungary
Full stack Javascript developer
I am experienced developer for web applications. I have worked on several project with several different teams so I can easily adapt for the requirements. Being a lone fighter but a team member as well, I always try to solve the toughest problems, but I gladly help my team to achieve the common goals.
Hire Now
Freelance Coding developer in Warsaw, Poland
Lead engineer with 10+ years development experience & background in delivering training courses
I have been delivering technical training courses for over 7 years on a variety of subjects - I can help by giving full courses, pair programming to help you learn or if you have a specific problem you're trying to solve I'll work with you through it to help you resolve it and understand the solution. Outside of CodeMentor I am a Lead Engineer based in London & SF - I have experience working in large corporations & startups across Java, iOS, JavaScript & Web Technologies. ** If you belong to a group that is underrepresented in tech, and money is an issue, please ask me about reduced rates. **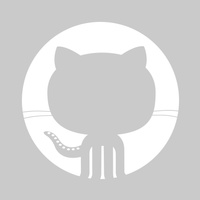 Hire Now
Freelance Coding developer in Amsterdam, Netherlands
Freelance Javascript Engineer
I am a very focused and motivated programmer. I love what I do and I make efforts to give from me to those that work with me. I always try to find the most modern and the most stable solution available in the market. Since 2005, when I started to learn C, and I had a some PHP and Javascript works. Since then, and as a freelancer and as employee, I have worked on a different projects in Portugal. Since then, I have contributed for a CMS for hotels websites in Ireland, an Electronic Patient Dossier in The Netherlands. Recently, I have been part of the www.kassacompleet.nl, a online payment provider by ING.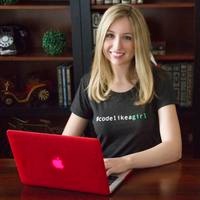 Hire Now
Freelance Coding developer in Fort Lee, United States
Research and Development at Media Labs at Comcast NBCUniversal
3+ yr. experience teaching students how to code in Java. Co-Founder and Director of iOS Development for VC++ Student Developers. Created a Lynda.com course for Python Standard Libraries. Experience with creating chatbots, Alexa skills, and virtual reality application. Fun, patient, and excited to show more people about the wonderful world of computer science!
Hire Now
Freelance Coding developer in Brentwood, United States
Expert full-stack developer(Python/ES6/React/Redux) with 8+ year of experience. @LinkedIn
Sr. Software Engineer @ LinkedIn, 8+ years of experience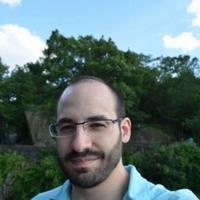 Hire Now
Freelance Coding developer in The Bronx, United States
Freelance developer with expertise in PHP / Laravel, JS / jQuery and Java.
NYC based developer with 8+ years of experience, mainly with Java, PHP, Javascript and Python. When I am not freelancing I like to help developers on CodeMentor make their projects a success or to help them through the learning process. Mentoring: I like to tailor my mentoring to the particular client. If you are a student learning programming for the first time, I will take you step by step so that you are the one solving problems as we go, with a little help from me. Or perhaps you are working on your own project and need results fast, in which case I can provide solutions and tradeoffs between them so you can learn and make an informed choice. My background: I come from 5 years experience in backend Java at a Fortune 100 company. After leaving that company, I have spent the past two y...
Hire Now
Freelance Coding developer in Linköping, Sweden
Full Stack Developer
I am an experienced full-stack software developer with over a decade in the field, primarily in back-end development for web applications. My specialties are debugging, software design, refactoring legacy code, adding automated tests, and problem solving. (Most of my biography matches with the default text)
Hire Now
Hire Now
Freelance Coding developer in Bengaluru, India
Python Django Developer | C++ Coder | NLP & Machine Learning | Experienced Web Developer
Currently final year student of B.Tech and M.Tech in Computer Science & Engineering (Dual Degree) at IIT(BHU), Varanasi. Areas of Interest: Machine Learning, Natural Language Processing, Big Data, Database Management System and Data Structures. Languages: C, C++, Python, Java, PHP Technologies and Libraries: Django/Python, Web Scraping, Numpy, NLTK, OpenFST, Sanchay, WordPress, Blogger, Tweepy, Hadoop etc In anticipation of an opportunity, providing intellectually challenging work in the field of computers for proving and enriching my knowledge and skills. Visit my github and Linkedin Profile for project and skill details.
Are You a
Coding
Developer?
Get paid while making an impact. Become a Codementor for the next wave of makers.
Apply Now