John Grange
iOS development *is* what gets me up in the morning.
I have been developing iOS apps since late 2009, successfully publishing my own app to the store and now doing full time iOS development. There is no problem too big or too small; I enjoy the challenge or simply helping others learn iOS development.
Average Rating
5.0
(36 ratings)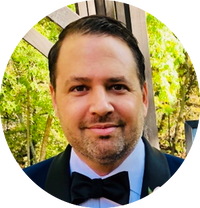 Awesome person and worker! Thankful for the fast help!
John did a great job as always! Very good at teaching and coding.
He provided exactly what I needed, a knowledgeable, informed source who worked with me through all of my issues until the problem was resolved. A+
Very knowledgeable and resourceful. Was able to quickly research my issue while in mentor session and we solved it!
He was incredible and focused. Thank you so much for being so efficient and helpful. Ten thousand stars!
Solved my problem. Had to do some digging to accommodate some really old code, but we found the solution.
Very knowledgeable and helpful. Quickly looking up details as needed, in iOS submission processes.
Great job fixing all my issues!
VIEW MORE REVIEWS