Find a mentor

Web Programming

Mobile App Programming

Programming Languages

Data Science /Engineering

Database /Operations

Others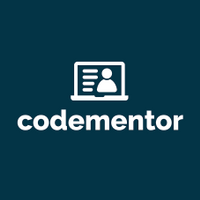 On-Demand Marketplace for Software Developers
Codementor's First Ever Hack Day: New Ideas, One Hack at a Time
Eight hours, four cool ideas, and one amazing Hack Day. Read about Codementor's first hackaton and see how you can host your own!
What are the most relatable memes you've ever come across?
What are the memes you've come across that you feel are relatable to you or the rest of the developer community?
What are the things you look for in freelance projects?
Any conditions you want fulfilled before accepting a project? Join the discussion!
What tools help you be productive as a software developer?
Recently, our team had a good discussion about developer tools. Which tools help you be a more productive developer?
Do you have a programming ritual?
Do you have a certain set of things you do before getting started on a project? Join the discussion!
10
What makes a good coding challenge?
What do you think of coding quizzes/challenges that are often part of job interviews? Join the discussion!
What does your workspace look like?
Show us your world! Take a picture of your workplace and share it with us in the comments section.
What is the next technology you want to try on production?
Elm, Go, and GraphQL are some our favorite new technologies. What technology are you eager to try on production? Join the discussion now!
6
Introducing Call to Action Messages: the next step for your readers
Introducing a new feature for our community posts: call to action messages. This feature aims to increase reader engagement through a personalized message from the writer.
How do you manage technical debt?
Technical debt can significantly drain an engineering team's time and resources. How do you and your team identify and manage technical debt? Join the discussion now!
VIEW MORE