Introducing Call to Action Messages: the next step for your readers

Want to have more mentorship sessions or get more freelance jobs from your posts?
We're excited to share a new feature that will help you do just that: call to action messages.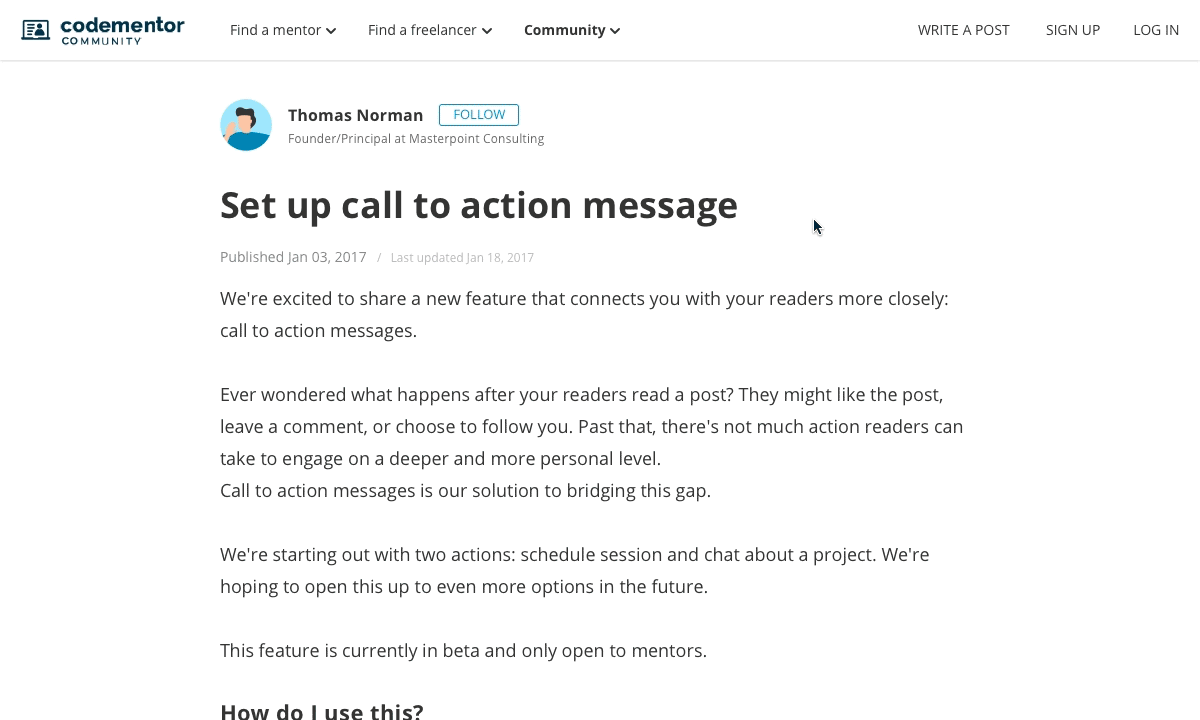 We're starting out with two actions: schedule session and chat about a project. We're hoping to open this up to even more options in the future.
This feature is currently in beta and only open to mentors.
How do I use this?
You can add a call to action message to your post by choosing one of two options:
Schedule session
Chat about project
You'll then see a default message which you can personalize to your post. See below for tips on how to write this message and for examples/inspiration. This feature is completely optional, and you can choose different actions and messages for each of your posts.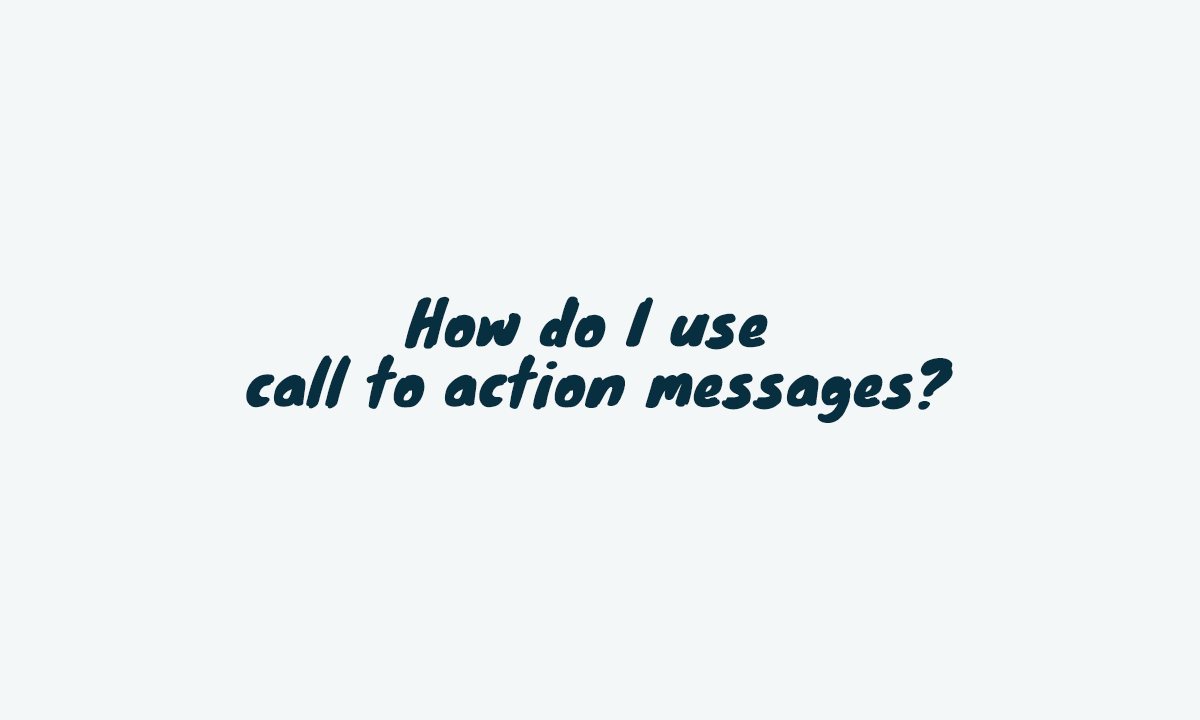 Once your post is published, the call to action message will be live on your public post page.
How do I write a good call to action message?
Below are some more general tips and reminders:
Maximum length
The current maximum length is 80 characters, so make sure you stay within that!
Be friendly/casual
Readers connect more strongly
Personalize the message
Your audience may feel more strongly about the message if it's related to your post (see examples below.)
Mentoring examples
Below are a few examples of messages related to mentoring. Don't be afraid to change things up!
Default: Learn more in a 1:1 mentoring session with me
Still can't figure this out? Book a mentoring session with me
Debug your code with me in a live 1:1 session
Get help practicing for an upcoming interview
Freelance job examples
Here are a few general examples that would work for any kind of post:
Default: Need help with a ___ project? I'm open for freelance jobs
Get help from me for a Python project or freelance job
Whether you have a work enquiry or simply want to find out more, let's talk.
I'm available for freelance work, so drop me a line!
Some more specific examples:
Looking to build a Messenger chatbot of your own?
Want someone to assess your existing code base?
Have more examples of call to action messages you're using? Let us know!
Feedback or questions?
Are there any improvements or changes would make to this feature? We'd love to hear what you think! Comment below 👇 or shoot us an email at support@codementor.io.