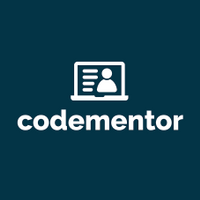 On-Demand Marketplace for Software Developers
For every 15 minutes
Our team is obsessed with learning about new technologies. We post about development learning, step-by-step guides, technical tutorials, as well as Codementor community announcements to help keep you up-to-date.
Pacific Time (US & Canada) (-08:00)
What Programming Language Should a Beginner Learn in 2018?
Which programming language should you learn in 2018? To help you decide, here are the top programming languages for beginners, based on job opportunities, learning resources, and growth trends!
170
7 Secrets to Staying Motivated When Learning to Code
We asked our mentors for their best advice to help you stay motivated, particularly for those of you who are new to programming.
What are the most relatable memes you've ever come across?
What are the memes you've come across that you feel are relatable to you or the rest of the developer community?
VIEW MORE POSTS