Find a mentor

Web Programming

Mobile App Programming

Programming Languages

Data Science /Engineering

Database /Operations

Others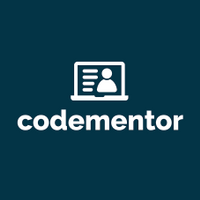 On-Demand Marketplace for Software Developers
For every 15 minutes
Our team is obsessed with learning about new technologies. We post about development learning, step-by-step guides, technical tutorials, as well as Codementor community announcements to help keep you up-to-date.
Pacific Time (US & Canada) (-08:00)
What are the most relatable memes you've ever come across?
What are the memes you've come across that you feel are relatable to you or the rest of the developer community?
What are the things you look for in freelance projects?
Any conditions you want fulfilled before accepting a project? Join the discussion!
What tools help you be productive as a software developer?
Recently, our team had a good discussion about developer tools. Which tools help you be a more productive developer?
VIEW MORE POSTS